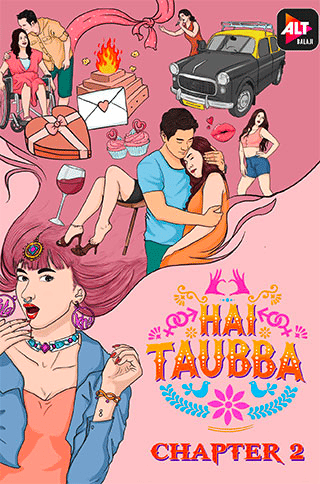 CAST: Siddhant Mahajan, Kashish Rai, Bibriti Chatterjee, Poorti Arya, Nishank Verma, and Ankita Chakraborty.
Hai Taubba – Chapter 2 is an anthology of four stories about relationships that don't conform to societal norms. The first episode, Pink, revolves around a group of friends going through a rough patch in their relationships while an annual get-together only worsens their ties beyond repair. The next episode, White, explores the life of a social media influencer Taniya, who's even ready to get laid in her bid to enhance her popularity.
Silver is centered around two budding filmmakers Shlok and Pooja who find themselves in an awkward situation when their cast doesn't meet their expectations during the filming of a project. The final episode, Blue, is about the deep friendship that two closeted homosexuals, a caterer Arjan and a marketing person Trilok, forge in a Goan hotel.