Cast: Dulquer Salmaan, Shreya Dhanwanthary, Pooja Bhatt, Sunny Deol
Director: R Balki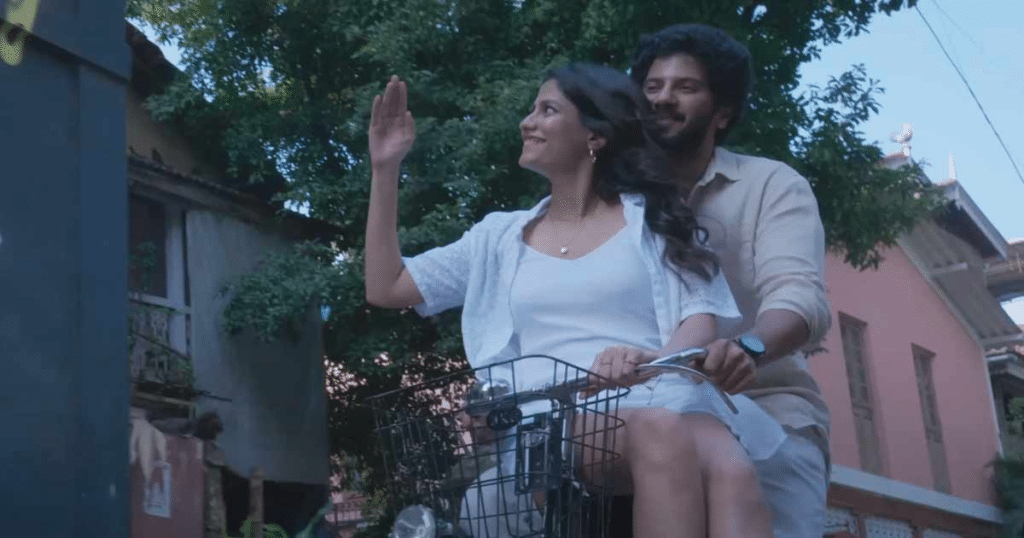 R Balki must have thoroughly enjoyed writing this script as a stab at film criticism in which a Mumbai serial killer stalks the practitioners of our noble profession.
With his co-writers Raja Sen (a celebrated film critic) and Rishi Virmani now enters the zone never been entered before.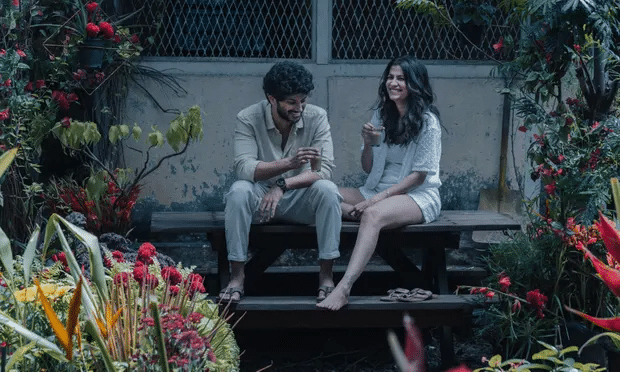 An actor-filmmaker, was shunned by the fraternity in his lifetime (Guru Dutt), so a self-proclaimed successor plans to take revenge for the lifetime of wrong done to his idol, and for that, he kills the the entire community he feels is responsible. You know the thin line I am talking about now.
But Balki fearlessly maneuvers the most absurd of plots and sub plots to create a story that is so engaging that you let slip by its flaws. The movie is an ode to cinema, and to one of its biggest legends Guru Dutt, a man not celebrated enough when he was alive.
The angst fuels not only our protagonist, but the viewer as well. A Dutt fan seeks justice and knows no court will grant him that so he takes the law into his hands.
But this fan is not a wayward, jobless youth who just gets on to it, but someone who has a traumatic past. He has a dissociative personality disorder and lives in the midst of convoluted voices.
This fan is a cinema buff and looks up to Guru Dutt as an inspiration and has deep celebrity worship syndrome. He has developed parasocial behavior to the extent that he can kill for his idol.
Balki wins the show when he decides to give an epilogue in the last 10 minutes.
Dulquer Salmaan is King. This movie is evidence that he is one of the best performers in the industry across languages. In his portrayal of a man with a mental disorder, his approach is subtle and underplayed. He brings a quiet reality to his brilliant characterization of a man with Dissociative Disorder in an extremely well-written role.
Shreya Dhanwanthary is an entertainment journalist and DQ's love interest but makes her presence felt in that limited scope that she gets to play. that doesn't mean the script should heavily rely just on her.
Sunny Deol is brilliant. We would have never thought we could say that about this actor after decades but he burns the screen as he gets to do some amazing jumps across walls , smart one-liners etc etc. Get the drift..
Pooja Bhatt does an extended cameo as Pooja Bhatt and delivers. Saranya Ponvannan is a blind single mother, obsessed with films, so much that she stays near the Mehboob studio and is a heroine in her own film in her head. Seems they had a lot of fun writing this character.
R. Balki as usual tells you a story but does the major monologue reveal. There are elements from the real life that makes the movie conversational in a world that you start feeling realistically inside it.
.In a beautifully shot song, locations, and mentions, Guru Dutt gets his due. There is love in everything he does and it shows in every frame of the movie.
Vishal Sinha's cinematography capture the scenes thinking how Guru Dutt could have and even some that resemble the resplendent Dutt style. The homage in the climax is a a scene extremely well shot.
Aman Pant's music is mesmerizing. The rendition of Yeh Duniya Agar is so amazing that Sahir Ludhianvi's words from almost 65 years ago still feel relevant and touch the right chord.
The use of the old classic songs to create fear is also a good technique and works. Amit Trivedi's Gaya Gaya adds poetry to the romance.
The love for cinema from this team shows extremely vividly in every frame.
A lovely movie to watch and absorb.
.