Main Cast: Yang Yang, Zhang Shuang, Zhang Bin Bin
Summary
Love O2O is a Chinese series based on Gu Man's novel A Smile is Beautiful and stars Yang Yang as Xiao Nai and Zheng Shuang as Bei Weiwei. Bei Weiwei is the perfect mix of brains and beauty; not only is she a talented computer science student capable of fixing anything, but her virtual character Luwei Weiwei is also the only female player in the Top 10 PK ranking in the role-playing game A Chinese Ghost Story. Xiao Nai attends the same university as Weiwei and is considered a legend in the computer science department, the CEO of Zhi Yi Technology Company, and the top player in A Chinese Ghost Story.
After WeiWei is dumped by her online husband (Zhen Shaoxiang), she is approached Xiao Nai's character who suggests that they get married and play together in couples competitions. During their quests and adventures, Weiwei and Xiao Nai quickly bond as Xiao Nai treats Weiwei with kindness and protects her honor from her former husband's new wife. Outside of the game, Weiwei and Xiao Nai continue to accidentally cross paths and miss one another. Given that they only know each other's user IDs, both Weiwei and Xiao Nai are unaware of each other's existence in the real world. It isn't until an interview at Zhen Yi Technology that Xiao Nai recognizes that Weiwei's name is oddly similar to his virtual wife's username.
Despite not knowing one another in real life, Xiao Nai and Weiwei are also caught in a love triangle. The university's beauty, Meng Yiran has a crush on Xiao Nai and resents Weiwei after mishearing that Weiwei also likes Xiao Nai. In actuality, Weiwei has never met Xiao Nai but told this lie to Cao Guang so he would stop pursuing her. Xiao Nai and Shaoxiang also continue to be entangled outside of the game as Shaoxiang's family attempts to forcefully purchase Xiao Nai's company.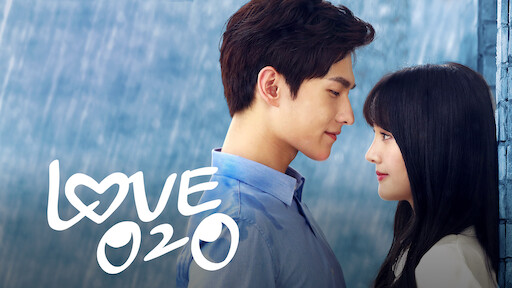 Thoughts
Love O2O's graphics are the main star of the show. The portions of the series that take place in the game are perfectly created and developed; it feels like you're actually in the game. Honestly I don't realize that I am watching them game until monsters suddenly appear. The graphics and visual effects of the show are next level.
I also really like Weiwei's character. Rather than being narcissistic and obsessed with herself, Weiwei has a good heart and actually cares about everyone around her. She values everyone's success and does not act out of emotion. Weiwei's character is slightly ironic since Zheng Shuang, the actress who plays Weiwei, was labeled as an "actor with poor conduct" by Chinese regulators due to her multiple scandals.
On a lighter note, I also really like Xiao Nai. Although he is quiet and gentle with Weiwei and his roommates, he also has killer instincts and is the ultimate businessman and pro-gamer with killer instincts to ensure that he will always be #1.
Overall, Love O2O is an interesting drama with surreal graphics. If you are curious about why people become so interested and invested in the gaming world, I would highly suggest that you watch the drama.