Main Cast: Song Joong-Ki, Lee Sung-Min, Shin Hyun-Bin
Summary
Reborn Rich is a South Korean drama recently released on November 18, 2022. This drama follows the story of Yoo Hyun-Woo (played by Song Joong-Ki), the Future Assets Team Manager of Soonyang Conglomerate. Despite only being a high-school graduate, Hyun-Woo has worked for Soonyang for over 10 years and faithfully serves the CEO of the company. However, Hyun-Woo's work is similar to a servant as he is requested to do tedious jobs such as organizing events and changing toilet seats. However, as Soonyang's CEO falls ill and the company faces scrutiny over embezzlement and fraud, Hyun-Woo finds evidence of a foreign shell-company illegally siphoning 600 million dollars from Soonyang and is given the task to reclaim the international assets and bring them back to Korea. Upon successfully acquiring the stolen money, Hyun-Woo is accused of embezzlement by the conglomerate family and is murdered while overseas.
Hyun-Woo suddenly wakes up in the back of a car in an unfamiliar body. Sick to his stomach Hyun-Woo exits the vehicle and realizes that he has been transported back in time to the year 1987 and is in the body of Jin Do-Joon, the youngest grandson of the Jin family that owns Soonyang. However, given Hyun-Woo's extensive knowledge of the Jin family tree, Hyun-Woo is unfamiliar with his "new" body and has never heard of Do-Joon.
Hyun-Woo quickly adapts to this sudden change and fully accepts his new life as Do-Joon and begins meeting with his grandfather, Jin Yang-Chul (played by Lee Sung-Min). Initially Yang-Chul shunned Do-Joon and his parents, however, Do-Joon quickly changes his grandfather's mind and perception of the family after leveraging Hyun-Woo's business acumen and knowledge of the future. Do-Joon successfully wins Yang-Chul's favor, despite the apparent disapproval of his scheming aunts and uncles vying for power within the company. Hyun-Woo quickly excels as Do-Joon, receives an acceptance into Seoul National's University Law School and begins his plan to takeover Soonyang and identify/hold his murderer accountable.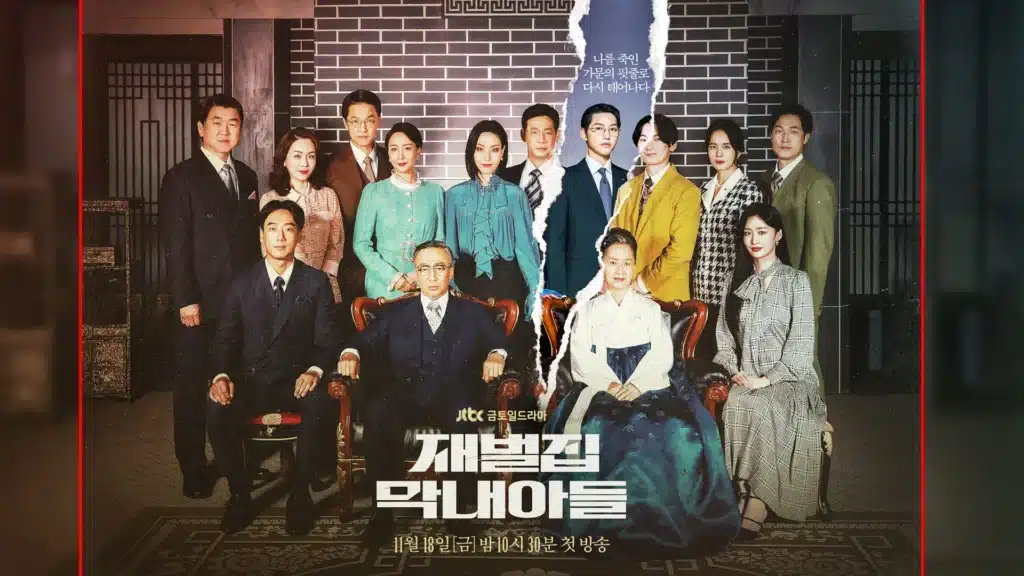 Thoughts
In my opinion, the majority of the first episode of Reborn Rich is a bit dull and difficult to get through since it predominantly focuses on the internal affairs of Soonyang's succession plan as it navigates public scrutiny over embezzlement and corruption. It is also difficult to watch since the Jin family members seem very flat and boring as their only concern is gaining power within the company. However, I would say that despite it being a bit dull, the first episode is critical to setting the scene for the rest of the drama. The first episode provides the necessary background for understanding Hyun-Woo's dedication to the SoonYang and the Jin family and how he feels betrayed by his unjust murder. It also provides additional insight into how dysfunctional and power-hungry the entire Jin family is.
Reborn Rich quickly picks up and becomes exponentially more interesting once Hyun-Woo becomes Do-Joon. By successfully using his knowledge of the 1987 election results and his business insight, Hyun-Woo/Do-Joon quickly becomes highly favored by the Jin family patriarch, Yang-Chul. It's also entertaining to watch Do-Joon, a young child, speak intelligently like a veteran business-man and the surprised reactions of his parents and extended family. I am excited to watch Hyun-Woo finally receive the respect and education he deserves and his mastermind plan to usurp and disrupt the power dynamics within the Jin family and Soonyang.