Main Cast: Park Hyung-Sik, Jeon So-Nee, Pyo Ye-Jin, Yun Jong-Seok, Lee Tae-Sun, Heo Won-Seo
Summary
Our Blooming Youth is the newest Korean historical drama following the life of royalty and elite. After the mysterious death of his older brother, Lee Hwan (played by Park Hyung-Sik) has become the new Crown Prince and next-in-line for the throne. Since his first night as the new Crown Prince, Lee Hwan has been haunted by a "ghost" after an ominous letter mysteriously appears in his room. Soon after his right shoulder was struck by an arrow dipped in poison and resulted in limited mobility, psychological distress, and distrust. As he continues to prepare for his ascension to the throne, Lee Hwan is plagued by mysterious curses and rumors of a potential disability. 
Min Jae-Yi (played by Jeon So-Nee), the daughter of a prominent family, is well-loved by her servants and engaged to the son of the Second State Councilor, Han Sung-On (played by Yun Jong-Seok). Although Jae-Yi trains to become a good wife and future mother as she prepares for her future, she strives for more than a domestic life and secretly solves cases in her family's province underneath her brother's name. However, four days before her wedding, Jae-Yi's family is murdered and Jae-Yi finds herself as the center of baseless accusations and the prime suspect for her family's untimely death. Determined to prove her innocence and bring her family's murderer to justice, Jae-Yi seeks out Lee Hwan. 
After another assassination attempt at the royal hunting grounds and mysterious curse befalling Lee Hwan, Jae-Yi meets and begs him for his assistance. Although he is initially reluctant to help Jae-Yi, Lee Hwan agrees to help her, but only if she promises to help him break his curse.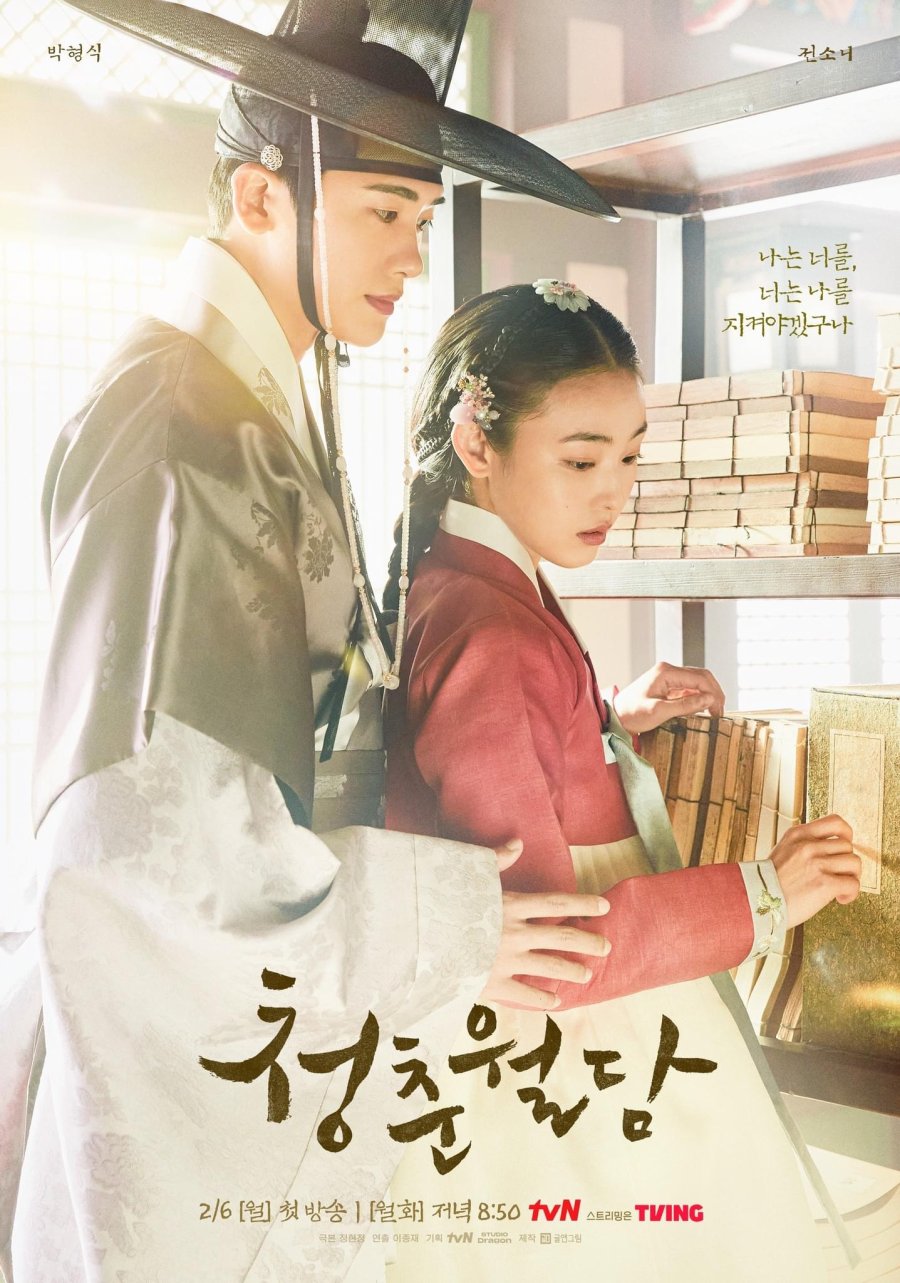 Thoughts
Although only the first 2 episodes of Our Blooming Youth have been released, this drama definitely has the potential to be an exciting and riveting series. As with typical historical dramas, Our Blooming Youth includes government officials taking advantage of their subjects while scheming to depose the Crown Prince. However, the drama becomes more complex as it layers in Lee Hwan attempts to solve the cause of his curse and Jae-Yi's family's murder. Although it hasn't been confirmed yet, I definitely have a feeling that Jae-Yi's family's murder is somehow tied to Lee Hwan. 
Additionally, I enjoy how the series has a strong female lead. Even though she witnessed her family's murder she narrowly escaped being arrested and being falsely blamed by expertly wielding a sword to run away from the guards. Her perseverance and dedication to meet the Crown Prince and ultimately reveal her family's murderer is truly impressive.