Main Cast: Jeon Do-Yeon, Jung Kyung-Ho
Summary
Crash Course in Romance deep dives into the ultra-competitive and crazy lengths that parents and students will go to be the top scorer in their class. Rather than enjoying their free-time after school, students attend after-school classes to prepare themselves for the college entrance exam. Although there are numerous academies that specialize in each exam topic, all students and their parents hope to enroll in Choi Chi-Yeol's (played by Jung Kyung-Ho) math academy. Despite the high demand for his classes, Chi-Yeol restricts each season's class to only 100 students; to ensure an equal opportunity at enrollment, these select seats are offered at a first-come-first-serve basis. Like any true tiger-parent, parents are willing to miss work or even better, hire a "line-stander" to attempt to register their children in one of 100 coveted seats. Although his academy is incredibly successful and lucrative, Chi-Yeol is plagued by stress and anxiety from a mysterious case involving a former student and the ever-constant pressure to ensure top results for his pupils. Chi-Yeol chronically visits the hospital and psychologist and struggles with his appetite due to his stress.
The drama also follows the story of Nam Haeng-Seon (played by Jeon Do-Yeon), a former member of Korea's national hand-ball team. Haeng-Seon quit the national team and continued her mother's barchan (side-dish) restaurant to support her "daughter", Hae-Yi (played by Ron Yoon-Seo). Despite being a top performer in her class, Hae-Yi excels due to her self-study and does not attend any after-school prep classes to help her family save money. However, after the latest mock college entrance exam results, Hae-Yi realizes the limit of her independent studies and acknowledges that she must enroll in Chi-Yeol's math academy to improve her scores. With the discipline and vigor of a former national athlete, Haeng-Seon begins plotting how to balance her banchan business with enrolling Have-Yi in the celebrity academy.
After an awkward misunderstanding at the hospital, Haeng-Seon unknowingly encounters Chi-Yeol and wages a war against him and promises to avenge herself. Chi-Yeol's assistant finally finds a restaurant that Chi-Yeol enjoys eating and actively craves, but it is ironically owned by Haeng-Seon. However, as the drama progresses we see that Chi-Yeol and Hang-Seon have a complicated, shared past beyond banchan and prep-classes.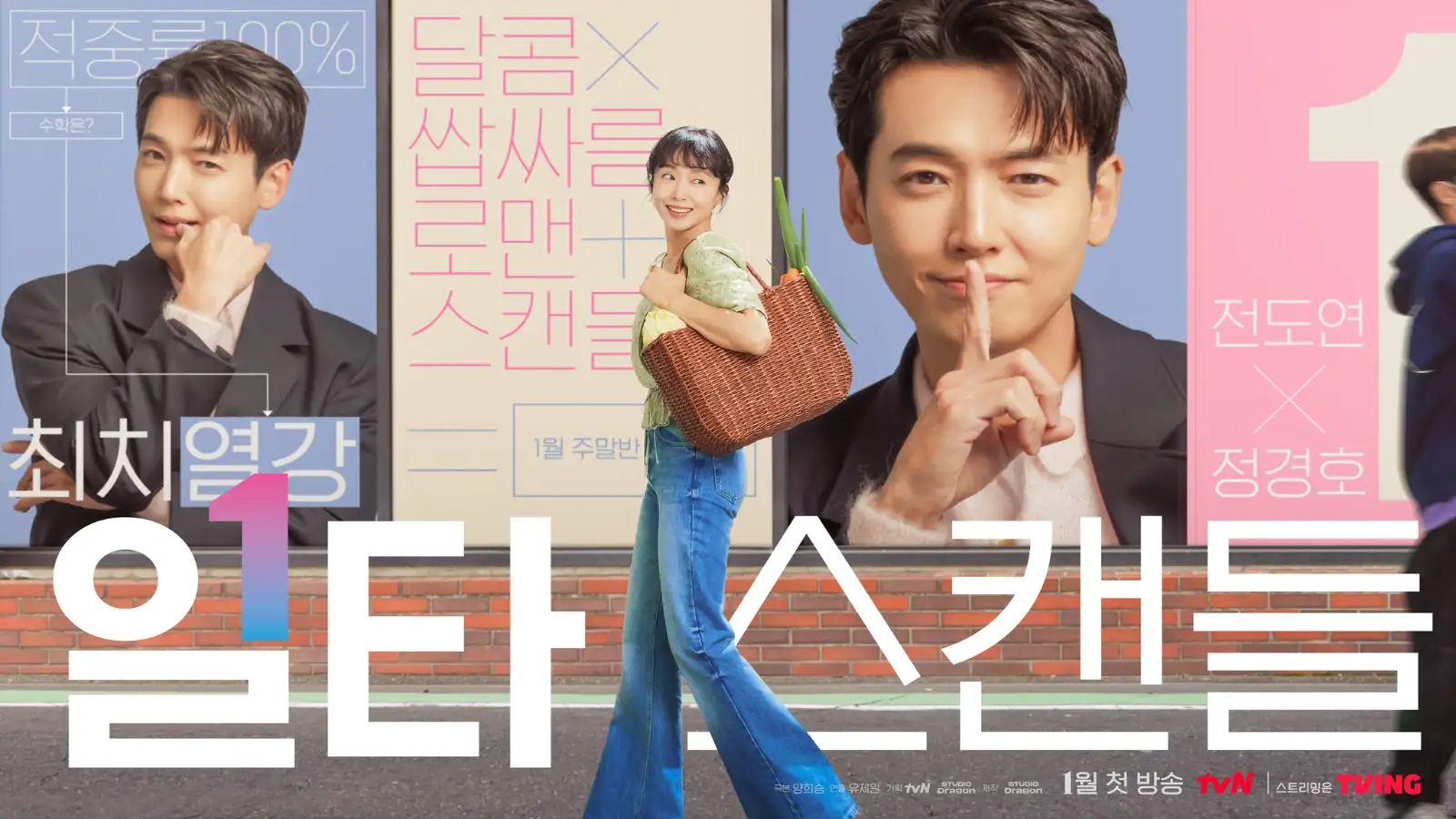 Thoughts
Crash Course in Romance is the perfect light-hearted, yet witty Korean drama to end you week with. Although it highlights the incredibly competitive nature and stress that high-school students experience, there is a good balance of comedic relief. Chi-Yeol does a phenomenal job at playing a serious, yet understanding and entertaining educator. Although he expects his students to do well, he also understands their struggles and stress to perform well and livens up each class with a random high-kick.
Additionally, his funny banter between Chi-Yeol and Haeng-Seon creates the perfect spark between the duo and adds more depth to the drama as you get to see both characters' true personalities. Only the first few episodes of the drama have been released but it was definitely entertaining to watch how both Chi-Yeol and Haeng-Seon repeatedly misunderstood each other's intentions at every encounter. Although it follows the typical trope of "enemies to lovers", it will definitely be interesting to watch how the duo navigate and leverage each other as they buy each other's products!