———————————————————————————————————————————–
YEH CRINGE KAB KHATAM HOGA ??
I am back with my latest rant for Yeh Rishta. Check it out. And if you know the answer- let us know please. Yeh kis type ke rishte hain?
---
NEVER ENDING EXTRA PEOPLE TRACK IS BORING THE HELL OUTTA US 
We couldn't do much except rant rant rant ! 
Here is the whole of it 
for y'all 
---

AKSHARA'S CHARACTER DEVELOPMENT/ REVIEW FEBRUARY 16-28
The new promo of Yeh Rishta is telling the story of Akshara more than what the daily episodes are.
Akshara is a flawed character, as characters should be. From her POV, she is completely justified in every action she has taken.
She loved Abhimanyu, she trusted him. Even when she saw the red flags, she continued to be committed to him.
When he deserted her at the time she needed him the most, she did not only feel disappointed and let down but the trusting, loving person in her died.
She has buried that human being that was Akshara with no dignity. She hates that trusting, loving version of herself because she is numb to emotions.
She hates that Akshara for being in love without dignity. Her dedication to Abhimanyu and his family without hesitation has been killed with it. For her, Abhimanyu is the trigger that got her to hate herself.
She kept calling him, trying to tell him about her pregnancy because she wanted to heal him. She was afraid to lose someone she loved even if that person and his family had no love for her.
A woman she called her mother, someone who gave her the love and affection she always craved for; threw her out of her own house. Today as the woman stands before her family calling other people her kids and showing them the love and affection that Akshara had once been showered upon, can you imagine what Akshara feels ?
But she has learnt her lesson. She is not going to fall for it anymore.
She does not want a life where she is relegated to the same dynamics. Why should she cry for people who had no tears to shed for her?
Even in hindsight, Abhimanyu still does not regret what he did. He feels her loss, but he does not feel her. He is missing her presence but he does not understand that he actually killed her soul.
Will be interesting to see Akshara's journey from disbelief to belief.
In real life, these journeys are irreversible. But on Indian TV, look out for plot twists which will make this happen.
---
RUNNING ON PARALLEL TRACKS TO PUKETOWN / REVIEW OF FEBRUARY 10-15, 2023
The story has been running on parallel tracks trying to show the leads supposedly leading a happy(?), peaceful life with their respective families. The filler train didn't seem like it had a stop since Akshara was still not coming to Udaipur and Abhimanyu seems to have lost his brain cells and his spine along with Akshara. A 2 minute Roohdaariyan sequence and some flashbacks are all that audience was given to hold their interest in this goods train-paced plot.
I was barely able to keep it in when I had to see the leads and their kid of the leads getting sidelined for a glorified cameo, whitewashed sidey, and her spoilt child. I can tolerate Jay acting like a lovesick puppy. I can handle Hera's wannabe cutesy elongated dialogue delivery (it's been a while since I was a kid or been near a kid so I won't judge). I could barely hold my vomit in with Karishma Sawant's orgasmic acting to otherwise normal dialogues. I am not an acting critic but watching this woman act makes me uncomfortable as if I was watching a pervert creep up on an unsuspecting victim. And this is strictly my opinion as a regular viewer of the show for the past 1.5 years.
DKP at this point could have replaced Harshad, Pranali, and Shreyansh from the montage with Jay, Karishma, and Hera and passed it off as a new show (so I wouldn't have to watch it)
But the story took a turn for worse when I had to witness a 35+ male be blackmailed by a 5 year old bacchi and 55 year old budhiya to agree to have a double incest wedding. Sorry, I couldn't bring myself to watch these last 3 episodes. It's a shame on the name and brand of DKP to peddle this regressive content. It's a shame on the name of Harshad Chopda (looking downright uncomfortable and flat while mouthing that DNA vs Dil dialogues) who is made to act like a spineless loser getting manipulated by his vile family. They are actually planning to make such a mess of rishtas that I am going to take leave you with a diagram to explain it (credit: twitter). I am really apologetic to all my readers but I can't bring myself to watch this mockery of relationships. I am taking a break for my sanity till things change for better on the show. Hasta la Vista!!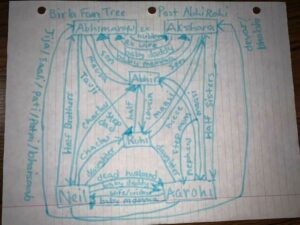 Image credit: https://twitter.com/chokeonadic?t=HveINWgZuDUrcmZ_xDwpWQ&s=09
---
YEH JAM KYA KEHLATA HAI????/ REVIEW OF WEEK OF FEBRUARY 2-9, 2023
The makers have finally answered the 14-year-old question of yeh rishta kya kehlata hai – it's bahu, beti, bhai, behen, bhatiji, bhanji!! Basically every rishta except the lovers. This week takes the crown of one of the most boring weeks of this generation. The track is struck in the mud since last Tuesday. A dead person, a hospitalized person, and a bottle of jam had more screen space and character development than the leads of the show. They made the show all about the mahanta of DESHDROHI (I refuse to use the Neil-Jharu hashtag for petty reasons) couple and their kid
TBH I myself couldn't even bring myself to watch most of the episodes of this deshdrohi special week but I will still try to write a short what's good what's bad catch-up
this track had sm potential but the makers had to spoil it by ghusoaing their favorite person! i hate how the makers always compromise on the leads & the story just for this one charecter,its so fcking annoying!
Itna kya obsession ki ek track uske bina nahi dikha sakte🧍‍♀️#yrkkh

— . (@_cloud_Zoe) February 6, 2023
After grand success of Neil special & 🧹 special episodes since last week

DKP team is back with the true legacy kid of iconic DESHDROHI Jodi in her very own 🦘 special episode today

Give it up for the true leads of Gen 3 Karishma Sawant, Paras Priyadarshan & Hera Mishra#yrkkh pic.twitter.com/8UCdfsnz0L

— Antarayami (@Amrish_ki_atma) February 7, 2023
After grand success of Neil special & 🧹 special episodes since last week

DKP team is back with the true legacy kid of iconic DESHDROHI Jodi in her very own 🦘 special episode today

Give it up for the true leads of Gen 3 Karishma Sawant, Paras Priyadarshan & Hera Mishra#yrkkh pic.twitter.com/8UCdfsnz0L

— Antarayami (@Amrish_ki_atma) February 7, 2023
---
February 2nd and 3rd: DO WE HAVE ANY KLEENEX LEFT IN THE HOUSE?
Feb 2nd episode picked up where the previous one ended and then stayed there for two days. Abhimanyu who was on a verge of a mental breakdown thanks to Akshara rejecting his sorry has a full-fledged one in these two episodes. Thank heavens that he broke down in front of Rohan and not the Mantal Manju Mandali in Birla zoo. Kasauli crew continues to enjoy their made-up paradise while Muskan still waits to be posted in Udaipur.
The Good:
Even though Abhimanyu bores us with his continual crying for weeks without any realization of his mistakes, Harshad Chopda steals the show with his masterclass performance in the breakdown scenes while Pankaj Bijlani as Dr. Rohan serves his emotional buoy and wonderful Man Friday.
The Bad:
Mental Manju and her new BFF Sadhvi Jharu. That's it. Their faces are enough to ruin everything. Till this episode makers were really struggling to fill in their contractually mandated hours so they would be put in random 15-second shots of them giving competition to the clown IT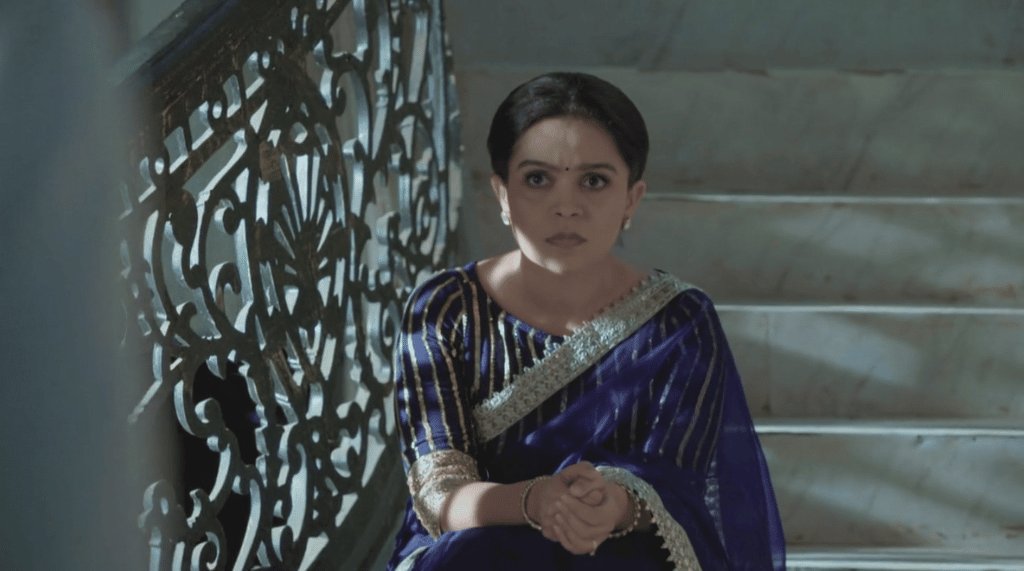 February 4th: NEIL SPECIAL EPISODE
Poor Paras never got this much screen space in all his episodes combined as he got in his memorial episode. It was Neil's birthday apparently. Remember that thing that was right before Christmas well now it's in February (cuz ITV duh!!). Abhimanyu decides to stop begging for forgiveness and just accept his reality with a mental note to himself that he will now be Simper Saiyyan but not Salty. Way to go bro!!
Akshara is still deciding whether to go to Udaipur to help Muskaan settle down in the new city for her government job.
The Good:
Abhir remembered Docman. Harshad Chopda serving them looks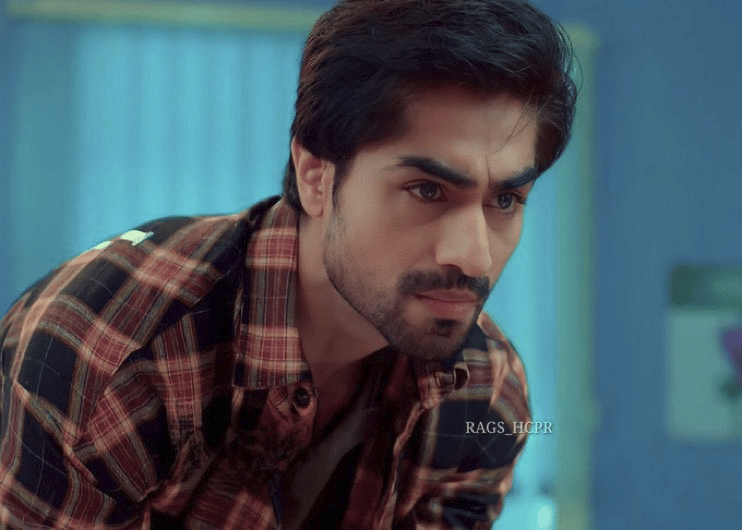 The Bad:
Everything else. The story is stuck and I don't care to watch f**ly people cry over sidey characters for 20 mins. I know Neil was a good man but come on!!
February 5th : TAUDA KUTTA TOMMY SADDA KUTTA KUTTA
Ruhi tastes Akshara's jam and grows addicted to it. Akshara is still deciding whether to go to Udaipur. Dr. Arohi gets electrocuted thanks to Parth's negligence. Birlas try to to hide the accident from Kairav but he finds out anyway and confronts the Birlas.
The Good:
Kairav asking the right questions of Birla hypocrites. Apparently, when one of their own does medical negligence which can cause serious life-threatening injury it's an "accident" which depends on the hurt party's "taqdeer". Point to be noted, Neil's death was a planned murder by Akshara (who had killed 9 people apparently)
I got myself some Jharu Bai memes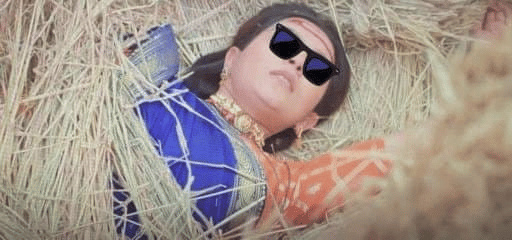 The Bad:
We are still stuck at I-don't-care-about-sideys-ville
February 6th: JHARU SPECIAL EPISODE
DKP took my suggestion of making a feature movie on the journey of JHARU BAI to SADHVI JHARU DEVI and ran with it in this episode. At first, I thought it was a one-off short film on the said subject. BUT NO!! This episode is part 1 of n of the movie called The Legend of Sadhvi Jharu Devi. In six years she has gone from becoming Bahu to Beti of Mental Manju. She is so in demand that Gorillas are fighting amongst themselves as to who gets to keep her. Even Akshara gets a high fever thanks to her soul connection with her bitch sister. Jharu spawn asks Abhimanyu to lolways stay with her Matashree which Abhimanyu evades to still stays back at the hospital to treat his Mental Ma ki Mahan Beti
The Good:
Absolutely nothing. I didn't even watch this shit!!
The Bad
Effing everything. I refuse to watch this shit!!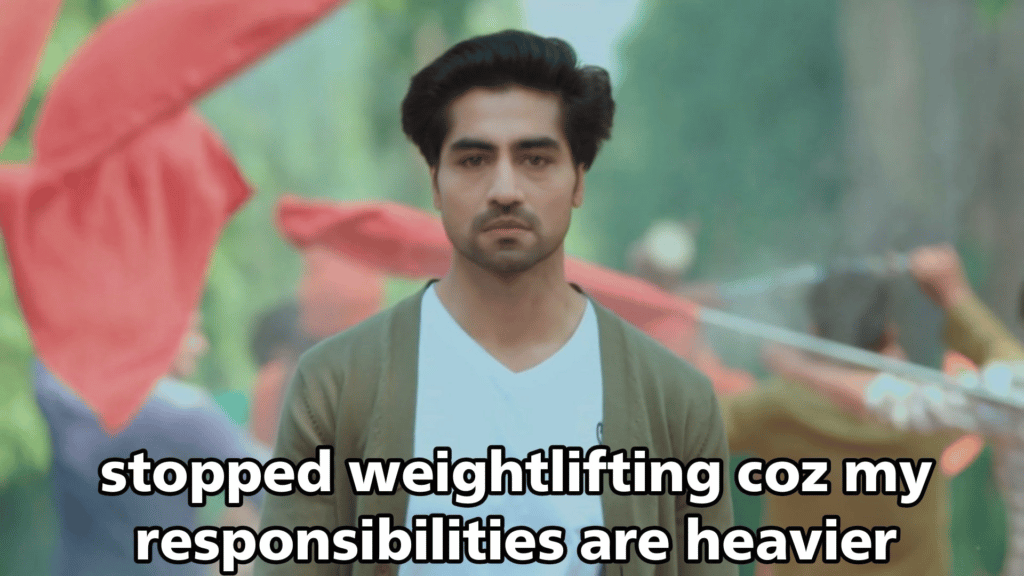 February 7th: THE STORY IS STUCK IN A JAM
Jharu spawn won't eat and Mental Manju who apparently single-handedly brought up all the loser children (5 of them) of Birlas can't take care of a 5-year-old. So she asks her slave, sorry son to do double duty for deashdrohi fam. He has to rush from the hospital to now take care of Ruhi and bribe her with sugar i.e special Jam made by Bhaiyya's most special person. Bribing kids with already bad dental hygiene with sugar – such a clever parent move Abhimanyu!! He calls up Achha Aadmi Abhinav to arrange some jam for his niece. Akshara overhears this conversation and grows worried for her one and only bitch sister. She calls Kairav who behaves like a piss-filled ballon with her, calling her a stranger. Really Really Asshole!!
The Good:
I am alive after watching this utterly boring episode. I kid you not even Harshad looks bored throughout the episode which is like a re-do of the first episode post leap
The Bad:
I am alive so I have to watch the next episode now. Arghhhhhhhhhhhhhhhhhhhhhhhhhhh!!!
February 8th – 9th: ALL GORILLAS ARE MY BROTHERS AND SISTERS
He bhagwaan, utha le!! Utha le Akshara ko aur Udaipur me patak de. Akshara is convinced by Abhinav to visit her bitch sister in Udaipur with a stupid game of ball toss. The Sharmas are all ready to send Akshara off on a flight (which is a big deal for a lower middle-class home like theirs). Akshara calls and informs Bade Papa of her visit who is elated. He tells her bitch sister just regained consciousness. So Akshara decides to cancel her visit (Girlllllllll I will smack you so hard). Also, Abhinav gets insecure about Akshara's love for Abhimanyu which frankly I get it.
Kairav reminisces about his sisters and how he is a shit brother to both of them. Well then get up and stop being an A-hole to Akshu for a change. His best sister refuses to come home to Goenkas with him cuz why would she? The girl is living the life she always wanted with the Birlas with a full-time male nanny for her kid Abhimanyu and the best mother in history Mental Manju. Best sister is also the sharpest tool in the shed as she instantly figures out that the special jam was sent by Akshara from Himachal just by the flavor of the jam. All this precious sibling love made me throw my phone across my bed but it also survived the shock just like Sadhvi Jharu devi.
The Good:
My phone is safe unscratched
The Bad:
I wish it broke so I wouldn't have to sit through another episode of Kaand Mata planning double incest wedding
---
EYE OF THE STORM / REVIEW OF JANUARY 31 & FEBRUARY 1, 2023
And I am back with a two-episode review. The reason I am reviewing these two episodes together is that I needed to watch the two of them together to get complete clarity of the thought process of the three most important characters on the show – Akshara, Abhimanyu, and Abhinav. The final three Kasauli episodes feel like setting the tone for this track. Harshad Pranali and Jay are all brilliant in their own right. It's such a joy to watch them perform their characters flawlessly in this complex and emotionally charged story line.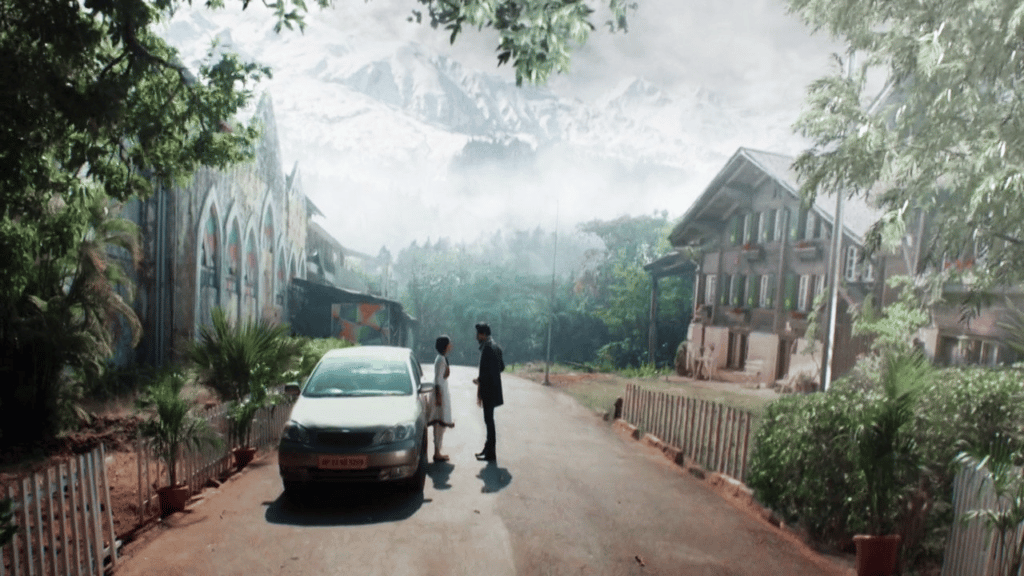 Rant: This is a noted departure from the horrible acting (you know who), choppy screenplay, and weird close-up shots I had to suffer through during Jharu Bai blackmail and fake pregnancy track. The actor and the character are a liability to other holders of otherwise brilliant performers and I hope DKP continues to keep her screen space to the minimum like they have done so far post-leap. Rant over!!
Akshu: The scorned lover to Akshara: The abandoned mother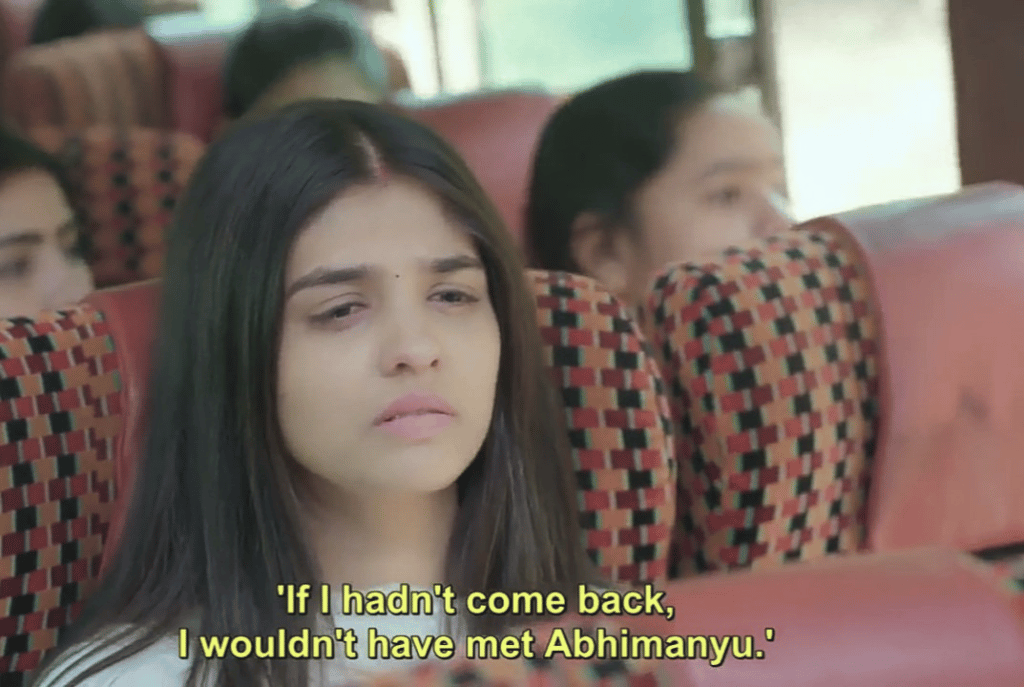 The last episode ended with Abhimanyu apologizing for the Sirat Maa blame he put on Akshara as part of what he assumed was the final goodbye to her. The scene of Abhimanyu saying his last word and walking away has always been a trigger for her (right from Tilak 1.0). Most of the time it ends with her chasing after him to agree with his proposition with a classic AbhiRa twirl & hug.
We saw Akshara running behind his car down the streets of Kasauli. When she finally caught up to him Abhi had hope in his eyes. His soft hopeful "kuch reh gya tha?" maybe reminded him of all the times his Akshu had come running to chase his retreating back. What he didn't expect is that this time is that he is facing Akshara the abandoned mom who today was determined to have the last word and final walk away. And boy she did! The confrontation scene was an absolute chef's kiss. Akshara was dignified yet brutal, Pranali was phenomenal, Abhimanyu was speechless, the shot design was really good and I was cheering at the dialogues.
It also went on to show the difference between Abhi ki Akshu and Abhir ki Maa Akshara. Akshara straightaway rejected his apology and ripped him a new one with every line she spoke. The burden of her 6 years of pain starting from the unfortunate day of Neil's death will not be, can not be, and should not be forgiven with a sorry. It was too little too late. She reminded him how as Akshu she agreed to and take on all his accusations without complaining, how she had quietly accepted being forever excluded from the rest of his family whenever a tragedy struck, how she had silently accepted his delusion that his grief was bigger than her grief, how she even didn't counter his statement that them being together brings doom and misfortune to the families and accepted to his divorce request. Old Akshu never got a chance to put her side of the story across in a conversation but today she took that chance.
But she also clarified that more than all those things put together what hurt her the most is his indifference and refusal to even listen or even answer her phone calls all those months of her pregnancy. Akshu the lover was the most forgiving person on earth but Akshara the mom is unforgiving, protective, and vindictive (rightfully so!). She will not allow anyone who abandoned her at her most vulnerable to take off with a sorry. Though when she comes back to her room for the first time in years she cries bitter tears for all that she lost.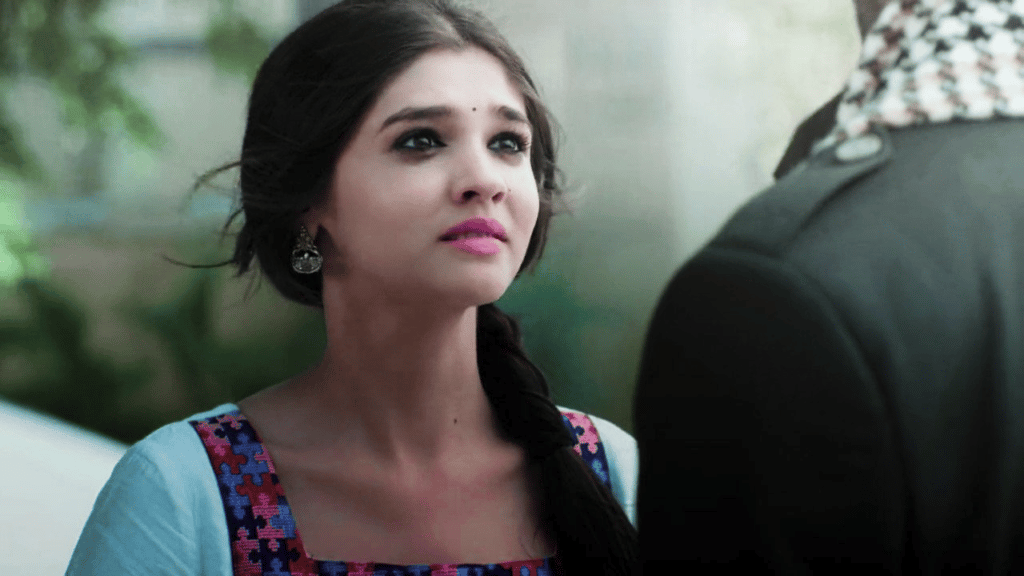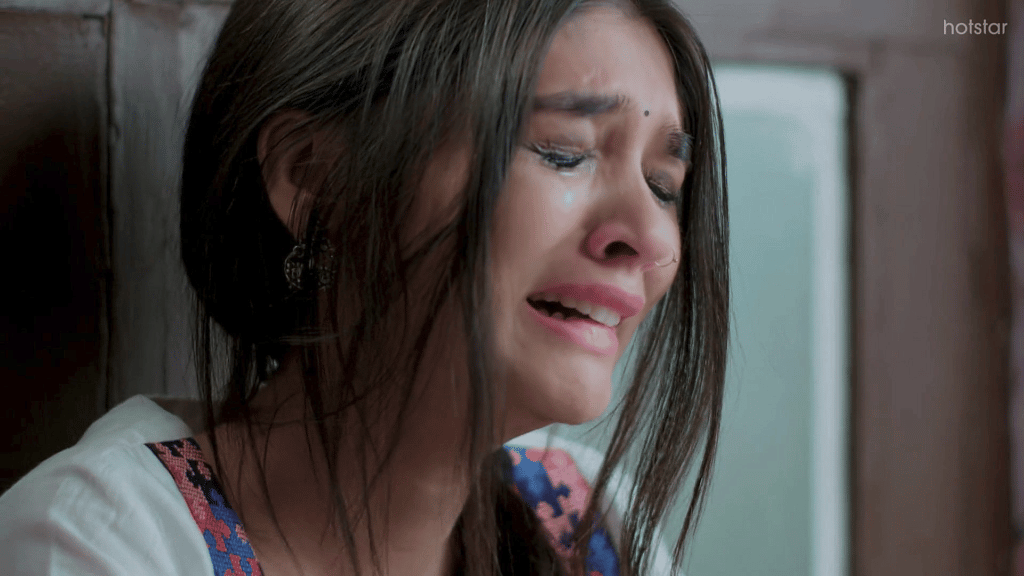 You see the line in bold in the previous paragraph. That statement becomes more apparent in the revealing exchange that follows with Abhinav. Abhinav having figured out the truth about Dr. Abhimanyu Birla and Abhir wants to let them know the truth. But Akshara turns it down giving several reasons which make sense as a protective mom. She wants her and Abhir to be family with someone who had their backs (here it was in the literal sense of the word with the Kedarnath stunt!) and someone who provides peace and security to her child (which we know Gorillas are physically incapable to doing). So, she is choosing to raise Abhir with Abhinav as the papa. But there is also a slight vindictive edge to her decision as she doesn't want to tell Abhimanyu the truth now even if he is willing to listen because he refused to listen to her when she actually needed him critically. Hell hath no fury like a woman scorned they say.
While I personally understand and don't find her motivations to not reveal the truth completely wrong (-10 for vindictiveness but meh!) what I actually have a problem with is the promise she makes to Abhinav. Not because she doesn't mean it because she does at that moment with all her heart. But in doing so she is discounting the feelings and wishes of Abhinav as a partner. This is her biggest mistake and thankfully for her (& us) Abhinav is a good man who doesn't overstep his limits otherwise could be a disaster.
Abhinav: The Bhagwan ka Banda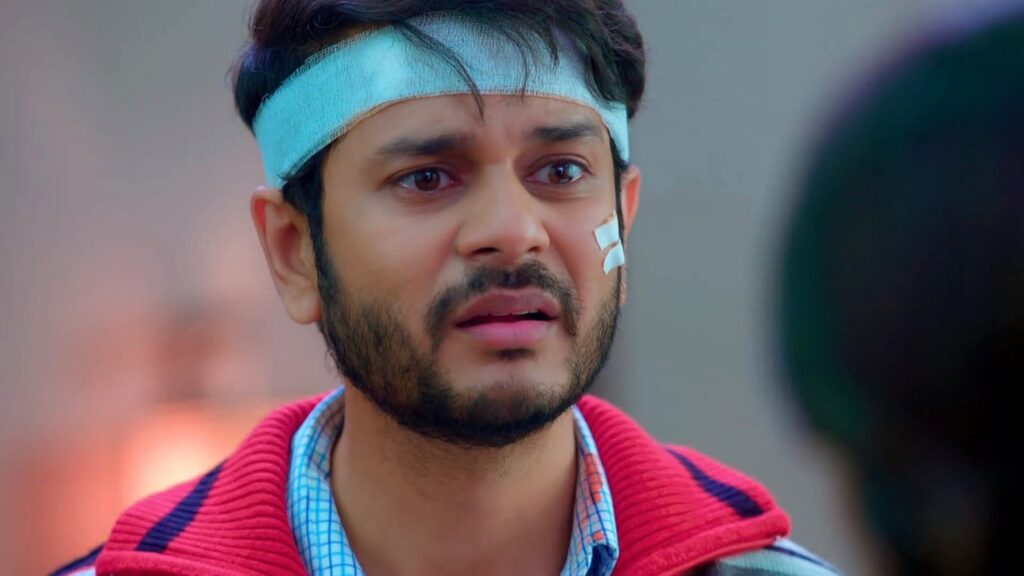 Banda ya to dono haatho se haq pakad sakta hai ya zimmedari. Mere dono hatho ne to zimmedari pakad rakhi hai ji. Haq to Maine kabhi liya hi nhi.
This man has my heart, liver, kidney everything. He is an out-and-out positive yet the only still sensible character in the show right now. In the middle of all these characters who seem to have lost their positivity to waqt and screenplay ki maar, this guy stands out as a beacon of hope and goodness untouched by selfishness. He is also smarter than Dr. Dilwale (who seems to have lost his brain under the reign of Mental Mata and Domestic Violence Bhaojai aka "Dr. Arohi") and figures out the truth just by looking at AbhiRa being awkward with each other in the family pictures. When he realizes Akshara is missing in the storm (during the confrontation scene) he goes out to find her himself instead of sending Muskaan to protect her privacy. He comes back and calmly but directly asks her if Dr. Abhimanyu Birla is her Abhi who had abandoned her during her pregnancy.
I love how wonderfully and maturely this conversation is written and enacted. While the AbhiRa confrontation was all fire and stirring up all your emotions with the sheer chemistry they share, this one was calming and soothing with the feeling of comfortable friendship. This is the kind of unconditional unwavering unshared (by step-sister) support that was missing in Akshara's life all these years. This is the kind of conversation Naitik would have with Naira. Akshara throughout her growing years entirely missed out on that because she had to share every relationship with a narcissistic half-sister. So no one could support her fully and build that confidence in her
Abhinav asks the question but doesn't demand her answers or agreement. Instead, he does what is kinda novel in Akshara's relationships – he listens. He listens to her answer, story, and explanation without judgment. Further, he apologizes for unintentionally making her remember her past hurt. Then he puts forward his POV and observations. He wants to tell Abhir and Abhimanyu the truth and reunite the real family. He is such an open and non-judgemental soul that he becomes the only person on the show to acknowledge that both Abhi and Akshu are good people. It's the circumstances that must be bad and AbhiRa deserve to be happy again. He is ready to cut himself off from the family picture.
He is also worldly-wise since he gets that one can't fight with destiny and is strangely accepting of that. When Abhir mistakenly broke the Sharma nameplate his face that resignation. That's why I disliked Akshara strong-arming him into agreeing with her to maintain the happy family facade. Any other man would ask for a lot more from this relationship, but he is aware of his boundaries and her limitations to love. He is being cautiously optimistic like the fixed but cracked nameplate.
The dialogue and acting in this scene wowed me over. As a character, Abhinav is the anti-thesis of Dr. Arohi (the zarbardasti ka third angle thopoed on us by the channel). His reactions, his expectations from life, and his philosophy are exactly 180o opposite of Sadhvi Jharu Devi. While she wants to control Abhimanyu & Birlas and isn't above using manipulation on her child as a means to achieve that, this man is ready to give his own place up to reunite Abhir with his real dad & Akshara with her Abhimanyu. He is going to be an important guiding force in reuniting the family since he is the only person who is privy and empathetic to the struggles of both Abhimanyu and Akshara and most importantly as I keep repeating has the best intentions at his heart. Abhinav actually reminded me of the wonderful Ishan Kashyap (from Sasural Genda Phool) and Jay is doing a wonderful job tugging at our heartstrings with this role.
Abhimanyu: The rejected lover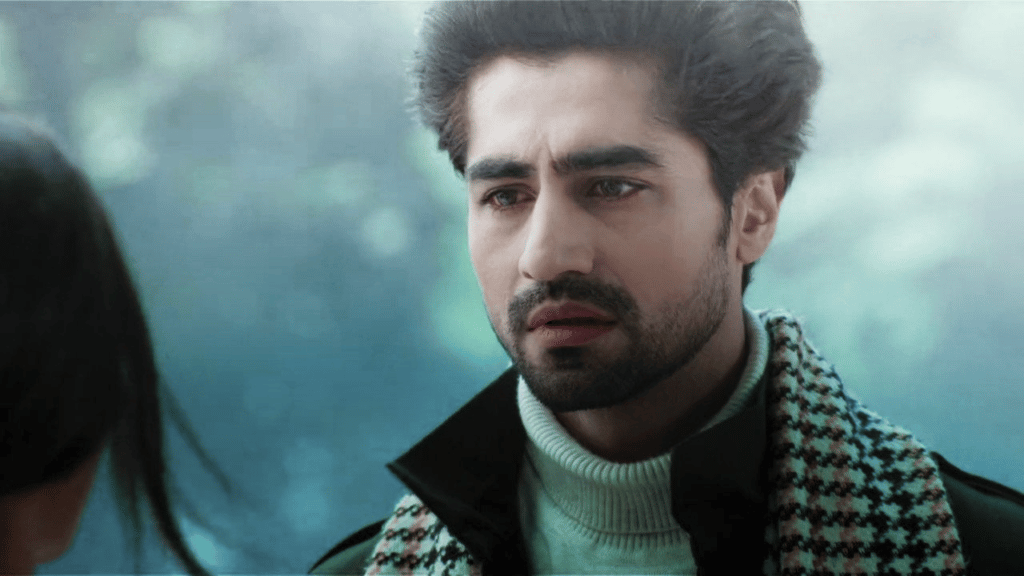 Harshad actually had the least screenspace of all the three in these two episodes but manages to still be the highlight as the dejected Abhimanyu. In the karmic circle of balance, he is exactly in the same place today as Akshara was 6 years ago alone, devastated, helpless, heartbroken, and mostly rejected. As a character, we understand Abhimanyu is suffering his own karma but the acting elevates the scenes and you actually feel your heart getting crushed with with every tear and every fake smile. He is in a state of mental and physical despair ever since he left the Sharmas which only got aggravated by Akshara's rejection of his apology. He comes home to Ruhi and tries to smile through his pain for her sake. Ruhi sensing his sadness makes him listen to the recording of the song that helped her get over her fears – his Akshu singing O Kanha! Life is indeed coming full circle for Abhimanyu. Finally, destiny is showing him the mirror and now starts his redemption.
Please let us know your theories, views, and predictions
---
A SORRY AT THE GATEWAY OF A STORM / REVIEW OF JANUARY 30, 2023
Typing this up during my lunch break cuz I was too lazy yesterday and all the memes were too good. Anyway, it was a bittersweet episode for me. Sweet because I was proven right and bitter because I was feeling hopeless at first
Ding Dong, The Bitch Is Back!
Aha ha ha ha ha ha!!!!
Remember the morbid review I had of yesterday's episode? Well, that was partly because something felt wrong with the characters (actually just one in particular). Sri Sri Param Pujya Sadhvi Jharu Devi had been giving me the wrong vibes since the leap. But guess whose self-professed mature era lasted less than 8 mins (No kidding that's her screenspace in the last 2 weeks)? You guessed it right. It's our very own Ms. Kabhi Rekha Kabhi Bindu!!!
And she was back with a bang. I knew it!!! I just knew it!! This hyena will not change her spots. This time she is openly confessing to her BFF Mental Manju that she is only calm because Akshara is away. If Akshara ever tries to come back in the life of Gorillas, Ruhi, and Ruhi ke poppy (yes the bitch she said it!), she would do her worst. To prove she is back for real, in the very next scene she pulled out full-force manipulation on Ruhi to get her to stop singing O kanha!, stop asking about the singer and also extract a promise to always support her mom (Manju has been teaching her tricks, I see)
I can't express my joy, you guys!! The earth finally started spinning in the right direction and all was fine in the world again. I finally breathed properly. God, I love predictable A-holes. Welcome back Jharu Bai! I was so not done bitching you daily. Not just me but the entire fandom was waiting for this day to arrive. We all had our theories but you can read the best one by far by my friend & avid Jharu hater Tanghita
Anyway, try your worst because I know Akshara is gonna drag you by your raste ka maal sasta wig once she is back in Udaipur. I also enjoy the absolute terror and panic a mere mention of our girl's existence brings out in the Kaand duo. That's some queen behavior right there!!
The Objects In The Mirror Are Closer Than They Appear (caption credit : Jola )
There's no worse death than the death of hope – Pelagius
As happy as I was to get my arch nemesis back in form, the whole goodbye sequence completely broke my heart. As a fan of the show and the couple I spent adoring for more than 1 year, I felt cheated on behalf of AbhiRa who have been cheated of their happiness, their paradise. I could feel the pain, the emptiness, the feeling of wanting to run away together to a world where it's just the two of them.
Kasauli scenes open with Abhimanyu and Akshara spending the night taking care of the patient. In the morning Abhir wakes up Abhimanyu with the squishiest of hugs 5 year old give. The feeling of what could have been is really painful. Abhinav also gains consciousness and thanks the duo for taking care of him. I love all the hopeful foreshadowing Bhavna puts in with Abhinav's dialogues "Ehsaan chukaunga", "Meri aankhein band thi tab aapne meri duniya ka khayal rakha". Abhinav is the only person keeping my hopes of reunion alive right now. He and Abhir want to take family pictures with Docman (yes Abhir has started calling him Docman). Another pang to the heart as we and Abhimanyu get a glimpse into the world that could have been.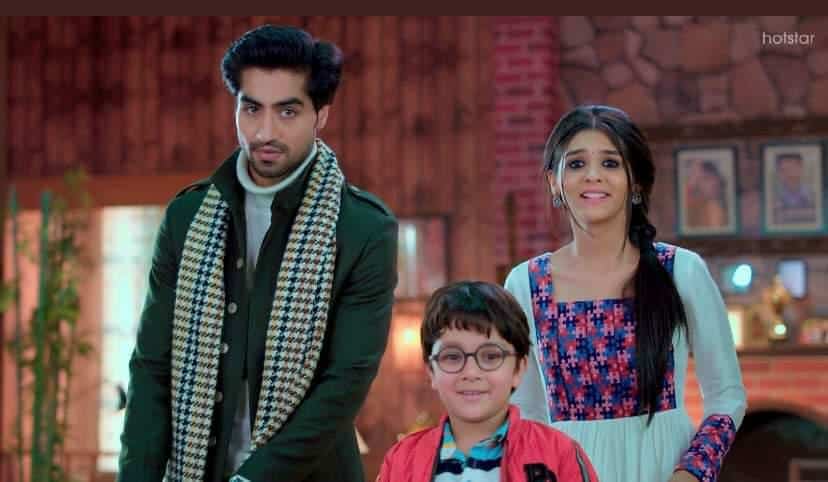 After wrapping up the photo session Abhimanyu decides to depart for Udaipur and offers a heartfelt apology to Akshara for the blame for Sirat Ma's death he hurled at her on the day of their separation. He acknowledged that certain lines shouldn't be crossed even in anger and he did that mistake (at least, he started somewhere). Abhinav notices their tense interaction from afar and starts suspecting something. When even the clueless achha aadmi is quicker at catching the hints than Docman you really need to get his brains checked. Abhir also comes to say goodbye to Docman and Abhinav actually moves back (maybe to give space to the real family). An emotional Abhimanyu drives away catching the last glimpse of the love of his life Akshara in the rearview mirror.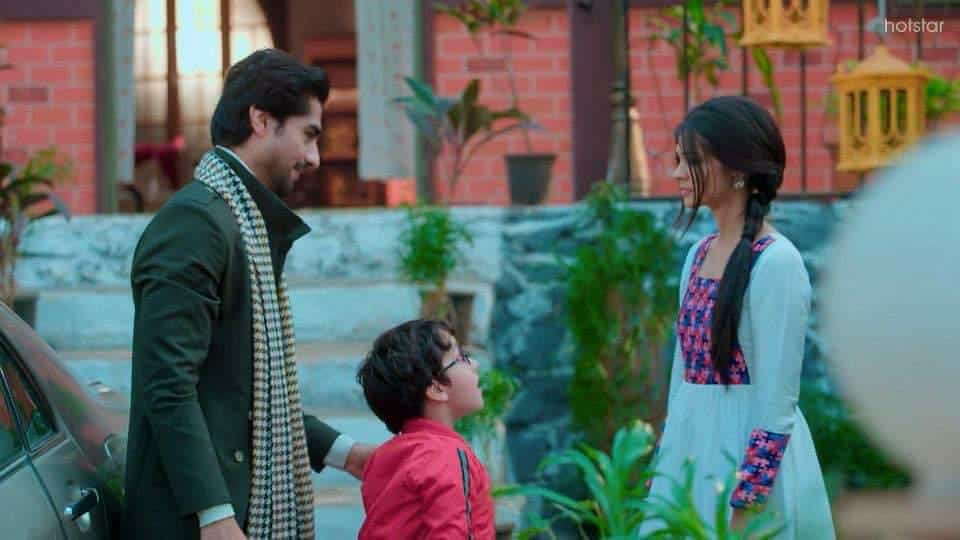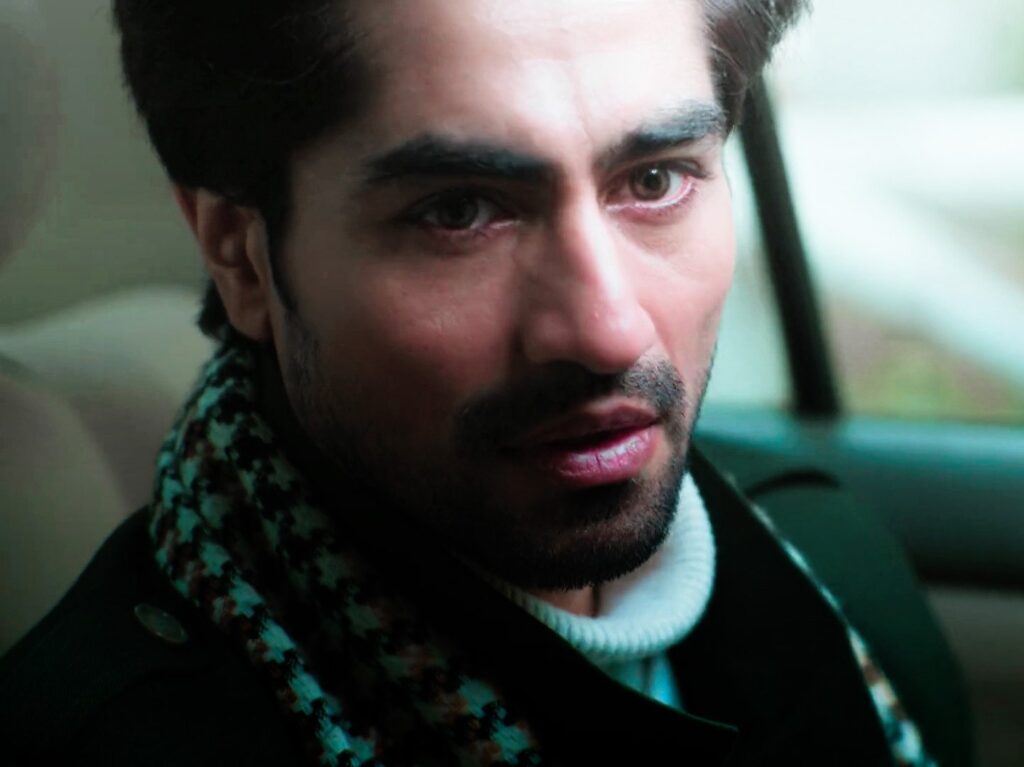 But beyond all this hurt, what dejected me was Abhimanyu's apology. No not because it was bad. No, it was really heartfelt (albeit lacking and a little too late) but also laced with resignation. Today I saw Abhimanyu making peace with his misery and mistakes & I don't like it. This isn't the Abhimanyu we know. With Akshara already being angry and guarded, it almost felt like a final goodbye to this love story. I can take anger, accusations, and fight but not apathy. They already let each other go but if they also let go of the hurt that connected them all these years then what's left of them? I need something drastic needs to happen now plot-wise (good or bad I don't care) but something to wake these idiots from their sad slumber. I need to feel hopeful again.
That's where I believe Achcha Aadmi comes to play. He is the destiny who will reunite them. In the current situation, everyone on the show (positive, negative, or neutral) is working against them including the idiots themselves. So help has to come from someone external, someone who knows the state of both of their hearts, and most importantly someone who is free of malice. There is only one man fit for the job right now that's Abhinav. We have seen the magnitude of his selflessness but also his infinite love for Abhir. It would be a battle of his conscience but I want to believe that he would side with the truth. That's the difference between an Arohi and an Abhinav!
Please let us know your theories, views, and predictions
---
MENTAL MORONS, MILK, AND MARSHMALLOWS / REVIEW OF JANUARY 29, 2023
Disclaimer: I am not a professional writer by any stretch of the imagination. I used to write in school but gave up entirely on writing during college (except for a few literature courses I took for fun). Currently, my expertise is limited to writing dry AF scientific papers read by drier AF scientists like me. So it took me a lot of time to organize my thought about today's episode and type it out because it made me feel different emotions on the two different ends of the spectrum.
#1: THE CHUTIYAPA aka the Gorillas
Generally, I am a strict proponent of ignoring Gorilla c**tiyapa and focusing on what's important i.e. Abhira. But today's episode was so bile rising with ek ke baad ek ehsaanfaramosh asses blaming Akshara for everything wrong with the world from the Ukraine-Russia war to their washed laundry missing 1 sock, that I can write a whole thesis on these A-holes. Sorry guys, I need to get this out to actually focus on the good stuff and I will try to be as concise as my hatred for them makes it possible.
#1a: RIP JHARU BAI
Today's episode deserves a special dedication to biggest safedi ki chamkar on the show. No, it's not AbhiRa (come on they are the villains); Not Abhinav aka The Greatest Man Who Walked On Earth either. It's the ex-criminal and maid of Mahima turned into the best friend of Mental Manju – Sri Sri Param Pujyaniya Dr. Aarohi. I wonder when DKP is releasing the movie showing her struggles to go from Jharu Bai to Sadhvi Jharu Devi. I am sure they don't have any dearth of sponsors. Tide, Ariel, Surf Excel, Nirma, Chamko so many brands would kill to sponsor this whitewash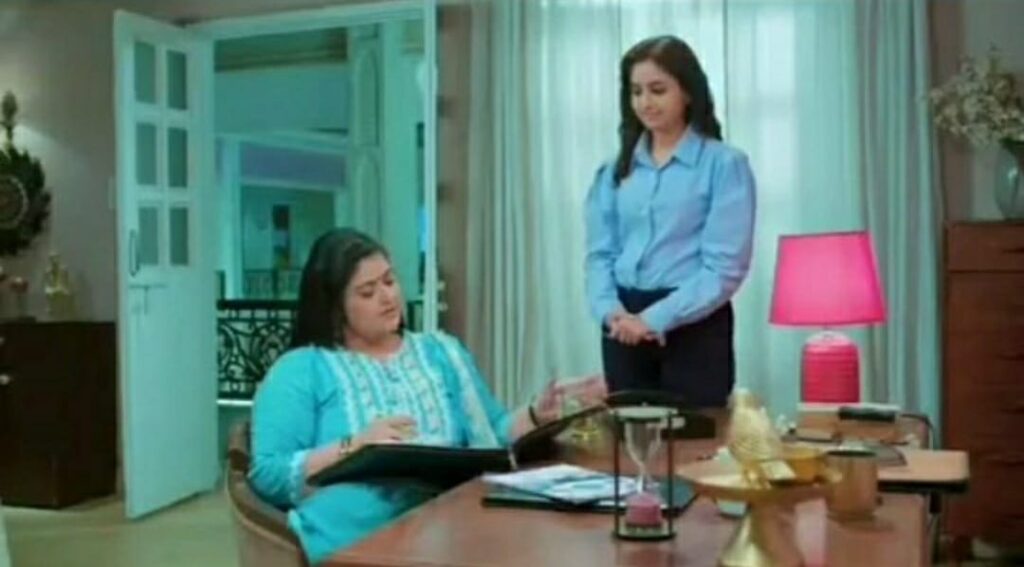 Today the FD witnessed the loss of the great Dr. Jharu who was defined by two character traits – insecurity & vindictiveness. The person in front of us on the screen was almost unrecognizable but for the name & the awful actor playing the role. If DKP had chosen to replace the actress, you would be like – "who is this Sadhu character?"
1. She understood that Abhimanyu can have other priorities apart from Ruhi. Stopped him from feeling bad. Insecurity ko dho daala
2. She was asking Mental Manju to let go of her anger towards Akshu. Telling her to forget and move on. Vindictiveness ko dho daala
Who are you Devi ji and what have you done to Jharu bai? DKP if you were capable of doing a personality transplant of such epic proportions, why didn't you do it after AbhiRa wedding? I am not even going to open the can of worms i.e all the shit she pulled for 1.5 years cuz my hatred for her exceeds my patience to write.
#1b: GANJEDI MANJU
Mental Manju was never the sharpest tool in the shed (she was always a tool though!) but now she is a complete nutcase. This unreliable idiot who can write a book on 1001 ways to let down your child who always turned on Akshu when she needed support, accused her, blackmailed her, asked her to bend her back to Jharu Bai's vile acts claims that she loved Akshara as her own daughter!!!!! What Ganja is she smoking all this time?
Her false narrative doesn't end there. She claims Akshara killed one of her sons and left the other one. Ayyye Pagal Panauti Aurat!!!! It's you who needs a one-way ticket to hell. But you know, the daughter thing makes sense in her ulti khopdi, cuz that's what she does to her sons as well. Maybe she actually thinks being a good parent is all about emotionally manipulating, gaslighting, and throwing your kids under the bus.
This woman has been singlehandedly ruining Abhimanyu's life (forget adopted Neil and Akshu) since childhood. She is the one who started this whole mess with Tilak 1.0 confusion which Abhimanyu paid for while she escaped patli gali se. Even now Mother – I can hear my son's heartbeat- Birla doesn't understand that her son has graduated from doing Dola re Dola to Besharam Rang after Akshara. He is always going to need Akshu to live and be happy. Every time Kaandeshwari appears onscreen, I actually wanna throw acid on her caustic face but let's not go there. I am going to let tweets do the talking for me.
#1c: EHSAANFARAMOSH KAIRAV
Kairav Goenka! Every day you prove yourself to be the black mark on the legacy of your parents. I can't believe I am saying this but I liked your useless mute version better because right now you are actually worse. I can't believe you are Naira's son. Did you forget how much difficulty your mother raised you away for the first five years of your life? Does it not strike you that your own sister might be struggling in a similar or worse condition? Is your ego as big as your libido now that you have forgotten that, this is the sister who helped you escape death row, supported you at your lowest, and healed your mental trauma at the cost of her own life and relationships? What perceived dukh did you have these 6 years that she was the one who needed to reach out to support you and not the other way around? Pray tell!
No, because you are Sirat's son only. So it makes sense to only consider your greedy opportunistic- will sell you for $5 under 60 seconds – half-sister as the one worthy of your "elder brother" protection. You know was you A-hole, I hope your next date robs you and leaves you stranded on a deserted road. Ughhhhhhh Gorillas are the literal worst!!! I know I know that all these talks are basically foreshadowing Akshara arriving back in Udaipur. Sadistic me also likes the fear her name invokes in them and can't wait for a stronger, more outspoken, and angry Akshara to kick each of their butts to purgatory.
#2 THE CUTIYAPA aka AbhiRa
Today and tomorrow's episode I believe will culminate the Kasauli track and it will be a painful yet beautifully poignant chapter of AbhiRa journey. AbhiRa were always in such a torrid passionate love that consumed their soul to the point that they had no space left to develop any other facet of their relationship. The most important one is friendship. With Abhimanyu always being a simp for her and Akshara hiding her emotions they never had a chance to sit over a cup of tea or marshmallow milk and talk about what's happening in their lives like friends.
The episode opened with the Clean boys duo fast asleep and Abhimanyu stepping out in the middle of a storm to sit in the car and give Akshara her space. Akshara calls out to him thanking "Abhi——Manyu". She also willingly crosses the threshold of her aashiyana a boundary she had set for herself in the face-off episode to go seek out Abhimanyu and bring him back inside to her warmth. Did I say Abhimanyu stopped simpimg? Yeah, he didn't. He is still whipped for her.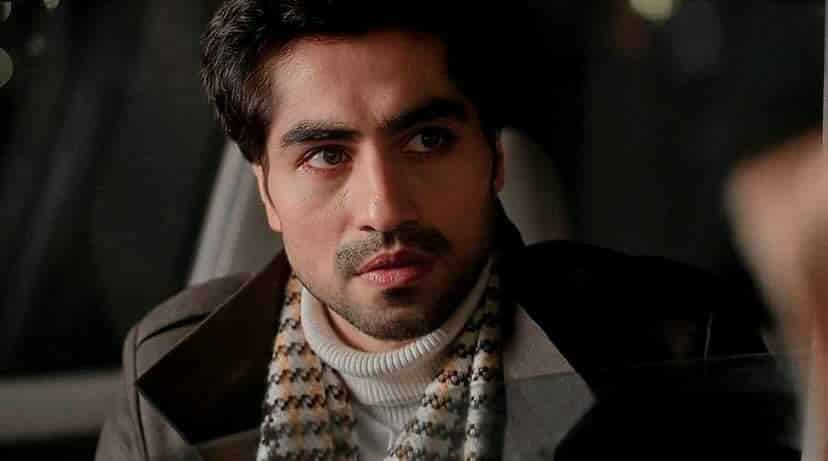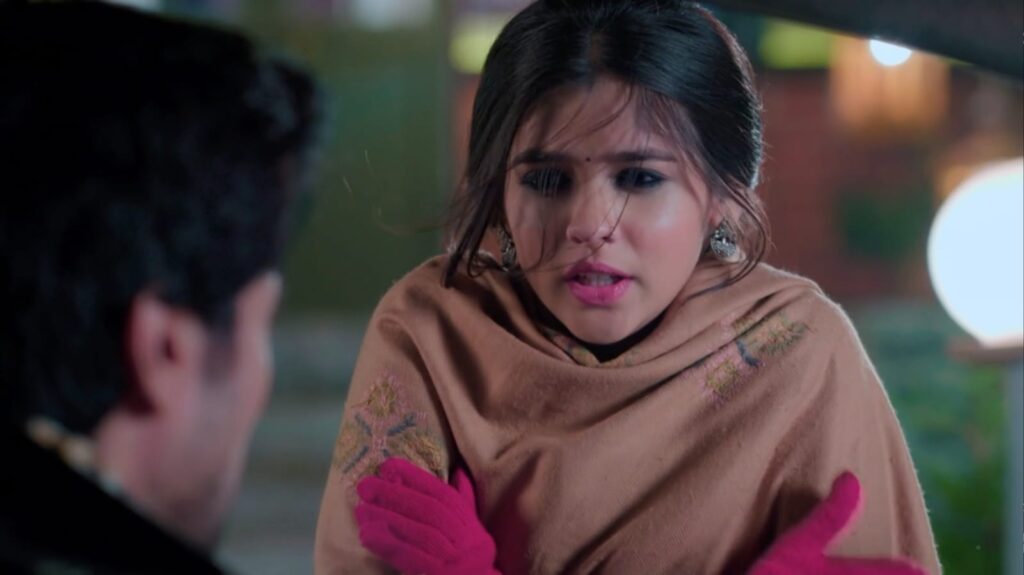 They proceed to have an actual friendly conversation over milk & marshmallows about their lives. They ask each other about their changed behavior – him giving up on Mahadev & her giving up singing. Then Abhi proceeds to draw a picture of Abhir and his "dad" and proudly shows it off to Akshu. This guy is so adorably shamelessly in love that I can't help getting secondhand embarrassed and aww-ing in the same breath. Then he also draws himself with Ruhi and the two have an easy conversation about the habits of their respective wards/kids. Their smiles and laughs are genuine after an eternity. These two are really each other's solace and happiness.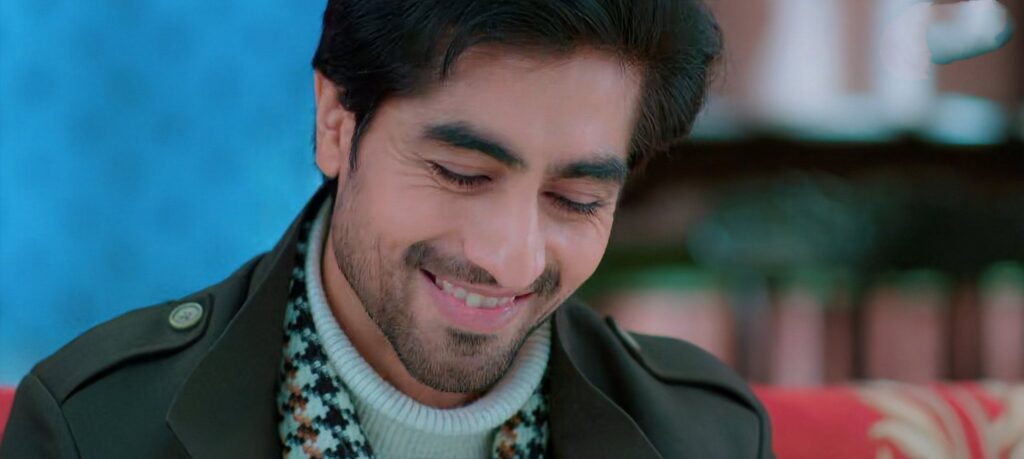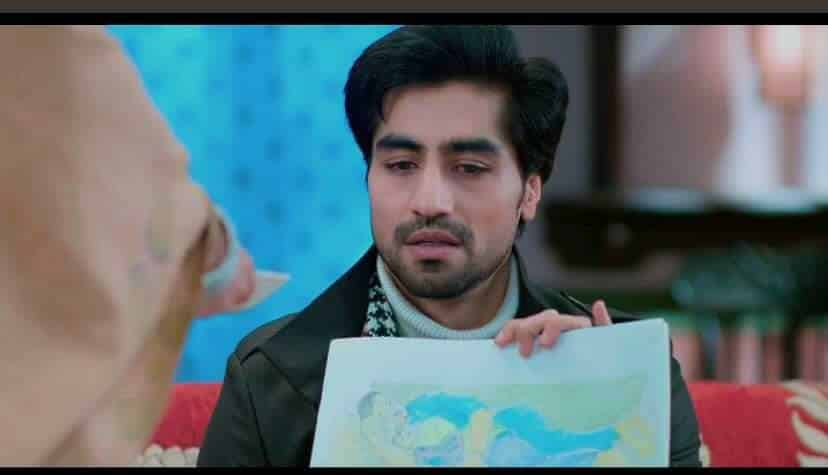 The chain conversation and easy laughs were broken by an incoming call from "Dr. Arohi". The sight of that name drew Akshara back into her cocoon and Abhimanyu's discomfort at that was visible. But what I like in the screenplay is that they always show Abhimanyu being strictly professional or only talking about Ruhi with "Dr. Arohi". She may try to be chatty and friendly but he is always quick to dismiss the conversation. Serves as a reminder to the audience that he is only civil with her because of the kid.
Anyway, I actually left a tiny slip-up by Akshara about Abhir's truth for the end because I wanted to end the review on a positive and funny note. The conversation proceeded like this
Abhi: "5 saal mein chashma?"
Akshu: "Main bhi wahi soch rahi thi… Tumhari nazar kabhi kamzor tho nahi thi"
Abhi: "Main Abhir ki baat kar raha tha"
Akshu (mentally): Bach gye. Thank god! ye donation deke Doctor bana tha
Please let us know your theories, views, and predictions
---
ABHI BETA TUMSE NAA HO PAYEGA / REVIEW OF JANUARY 27-28, 2023
With the initial frenzy of new life in Kasauli, Abhir-Abhi meet & AbhiRa face-off almost over the episodes have slowed down a bit. Apart from 5 min AbhiRa conversation, yesterday's episode was mostly filler with two separate 'accidents' happening in Kasauli and Udaipur. But today's episode concluded the two accidents in such a way to stress that the two biggest players of them all are destiny and truth. You can't run away from one and you can't hide the other.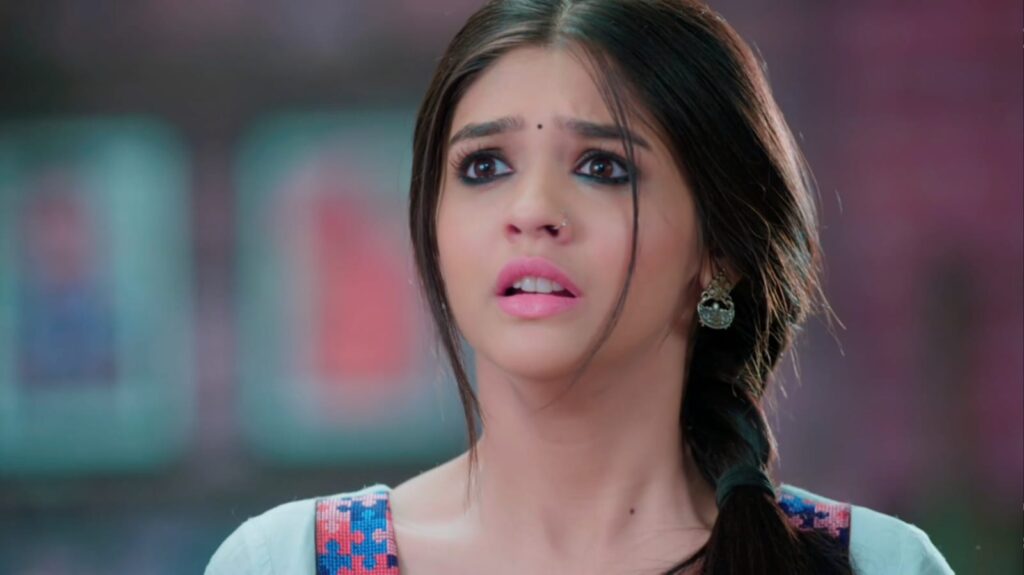 Akshara catches the new lovebirds in town Navmanyu being wasted together just as Salty Simper Saiyyan is about to tell The Greatest Man Who Walked On Earth what he stole from him, his Akshara. She snaps at Dr. SSS telling him to stay away from her and her new family. She rightly reminds him that he was the one to throw her out of his life so he should stay away from her present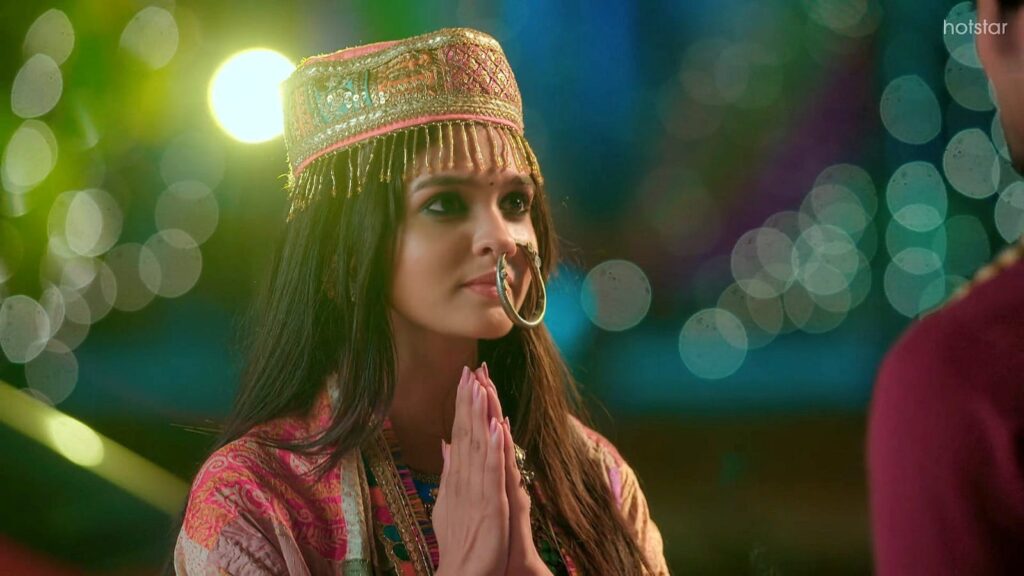 Destiny and Truth
AbhiRa are destined to stay connected no matter how hard one or both try to stay clear. They part ways at the wedding as Akshara's family returns home to Kasauli and Abhimanyu continues his journey to Shimla for his conference. But destiny in the form of Abhinav brought them face to face again.
Abhinav meets with an accident and conveniently there's a doctor's strike in Kasauli. Akshara tries to treat his injuries at home while waiting for medical help to arrive from local doctors. Abhir witnessing his Super-papa in this critical state decides to seek help from the abs wale superhero doctor. He sent him a voice note: "Papa" in a panicked voice. Just that one word from Abhir is enough to send Abhimanyu flying back to the door of the house he had promised to never darken again. Like I said in the title "Abhi beta! Tumse na ho payega"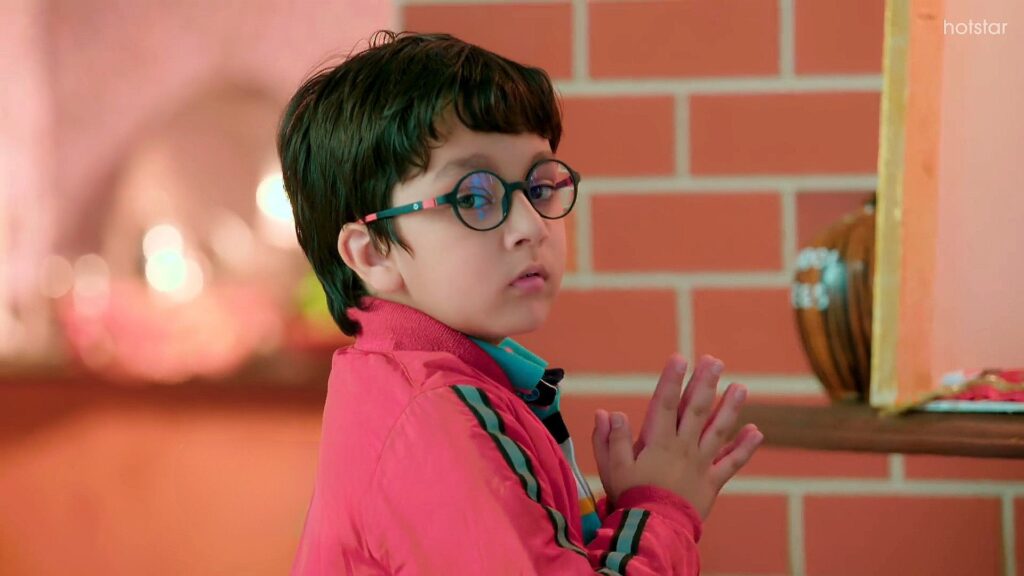 This is the Abhimanyu we know and love. This is the Abhimanyu who makes us root for him and his love. This is the Abhimanyu we are eagerly waiting to be redeemed by makers. This is the Abhimanyu who makes us drool over him every day.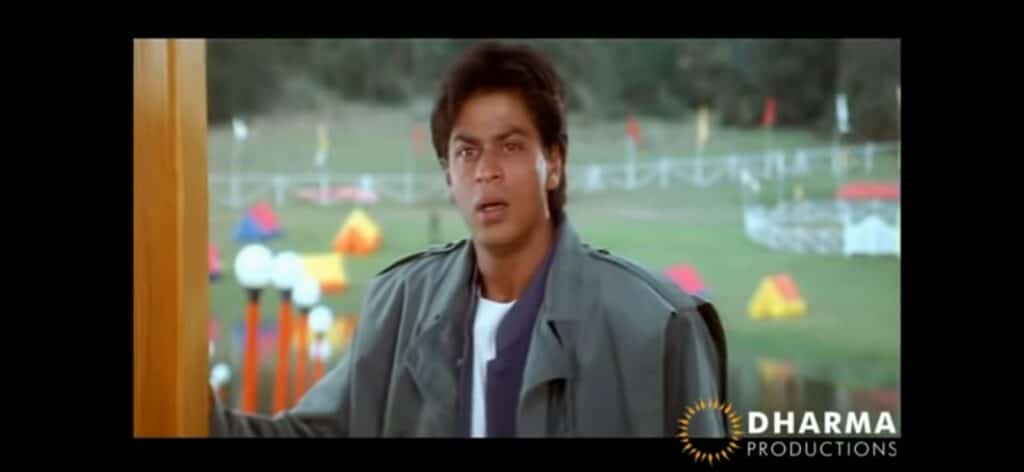 Sorry for the nayansukh distraction. Back to the episode which belongs to Abhimanyu and Abhir.
If Abhinav is playing the role of destiny that brings them together, Abhir is the truth that will unite them. He accompanies Abhimanyu to get medical supplies from the store. On the way the father and son talk and bond. Abhir lets go of his protective mode to be a vulnerable 5 year afraid to lose his parent in front of his real father Abhimanyu who distracts, consoles and motivates him. In the process, he learns a part of his birth story and realizes what a physical ordeal it would have been for Akshara. He also learns why Abhir who imprinted on Abhinav as a baby duck is so attached to him. All this knowledge that he is registering now, will come back as guilt and gratitude when he finally remembers to do basic math! Abhinav was the destiny who was sent from the heavens to safely deliver and nurture his two most prized people for all these years when he could not. Abhir and the truth about his birth will finally set him free to embrace what his heart wants.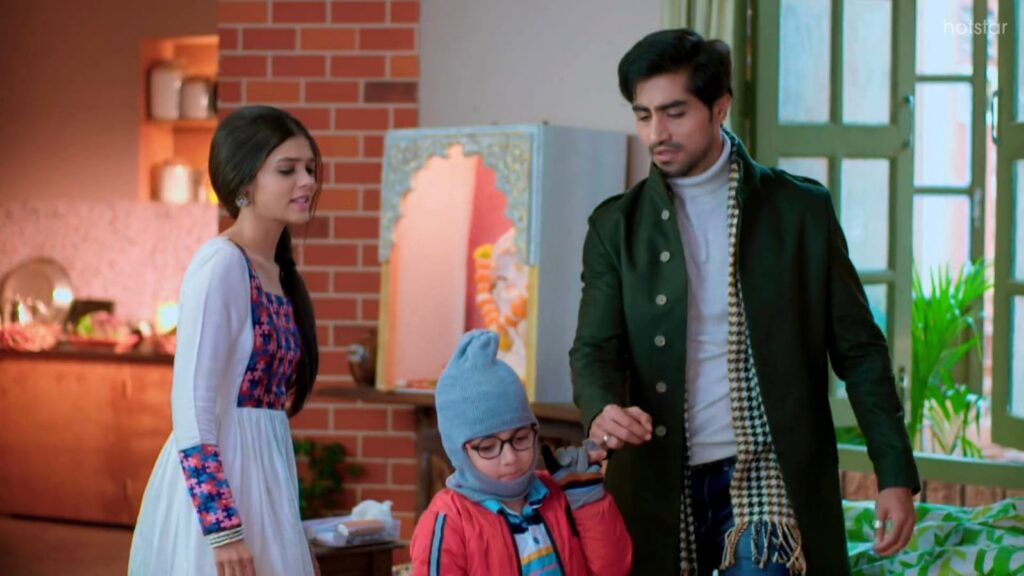 Talking about the other 'accident' or incident. Ruhi gets locked in Akshara's childhood bedroom when the lights are out and decides to hide in the closet to be less afraid (Don't ask me how kids think). She finds a recording of Akshara singing O Kanha to her babies and falls in love with her voice (who wouldn't!). When finally rescued she sings the same bhajan in front of delirious dadi aka mental Manju who probably gets another mild heart attack and freaks out on the kid. I am no fan of Ruhi who is brought in as a plot device to control Abhimanyu (since pre-leap) but anyone who makes Kaandmata get closer to death is my alley.
I am loving how Bhavna is taking us for a spin in every episode. The whole FD was freaking out at how Fainteshwari would use this incident to emotionally manipulate Abhimanyu to become full-time Papa but instead it was used as a foreshadowing of Akshara's arrival in Udaipur. Fainteshwari can use her emotional manipulation tricks or indulge in as much double incest wedding preps as she wants, nothing can stop Akshara from taking her rightful place beside Abhimanyu. Gorillas may hide/wipe proofs of her existence but she is Akshara! And just like her name, her song & her power to heal is Akshar (indestructible)
Please let us know your theories, views, and predictions
I don't think that bade papa is the one who orchestrated the separation but he has come to terms with the fact that abhira are idiots and he cannot keep playing catalyst for their failed relationship.

We think so too. No one needs to do anything between abhimanyu and akshara – they are so emotional and stupid that they harm themselves at the cost of other people

Written beautifully with best sarcasm….as always Antra

Why there is no review of YRKKH from 2nd to 5th Feb from Antara? I am looking forward to reading the reviews since they are fun and valid.

I uploaded the review of last 8 episodes today. The episodes were so boring, I couldn't bring myself to even watch them

😂😂😂😂😂😂😂😂😂😂😂😂😂
Person who dnt watch episodes for a long time had a nice laugh…
---
ANOTHER FILLER EPISODE , JANUARY 27, 2023
It seems Yeh Rishta is saving the story for after the first weekend of Pathaan hype subsides. Another filler episode was served.
We will review two episodes tomorrow. Promise.
Kaandmata ki kasam. By the way food for thought – what if Abhi is not able to save Nav?
I don't think that bade papa is the one who orchestrated the separation but he has come to terms with the fact that abhira are idiots and he cannot keep playing catalyst for their failed relationship.

We think so too. No one needs to do anything between abhimanyu and akshara – they are so emotional and stupid that they harm themselves at the cost of other people

Written beautifully with best sarcasm….as always Antra

Why there is no review of YRKKH from 2nd to 5th Feb from Antara? I am looking forward to reading the reviews since they are fun and valid.

I uploaded the review of last 8 episodes today. The episodes were so boring, I couldn't bring myself to even watch them

😂😂😂😂😂😂😂😂😂😂😂😂😂
Person who dnt watch episodes for a long time had a nice laugh…
CHADHI MUJHE YAARI TERI AISI JAISE DAARU DESI / REVIEW OF JANUARY 26, 2023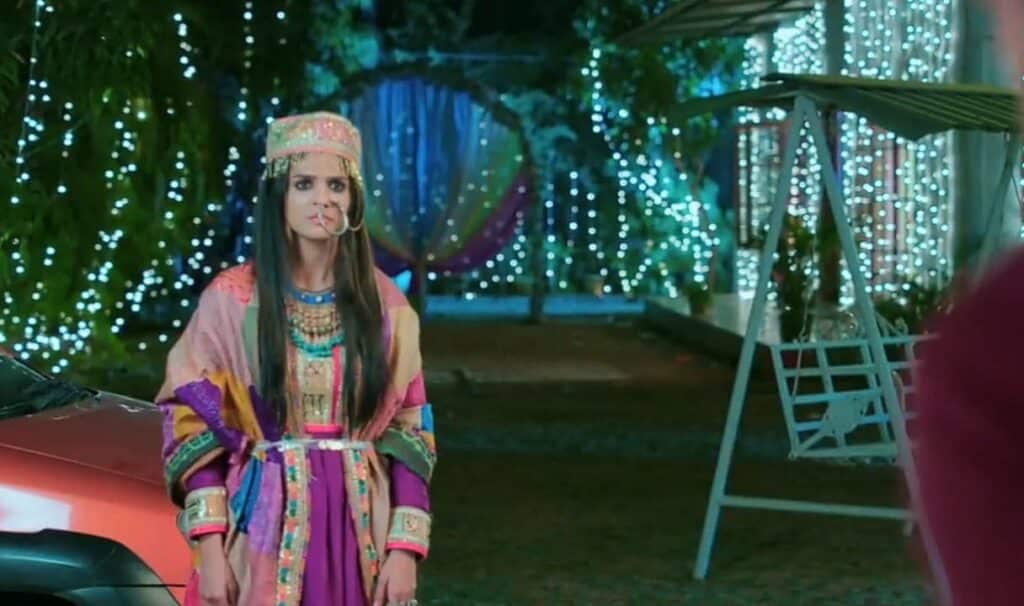 Hello again, doston, and a very happy Republic day to all our Indian readers.
Today was a filler episode of Yeh Rishta. Plot-wise nothing new or interesting or touching happened.
#1 : Salty Simper Saiyyan continuous to cry into his muffler
Abhimanyu is close to setting records for the most continuous crying by any ML in the history of ITV. The man has been crying nonstop for more than a week now and today was no different.
He (maybe) overheard Abhinav's talk with Muskaan that his love story is fake but his family is real. But before he can process this he gets distracted by his own DDP and cries
He also gets reminded of his own no-hair touch habit with AbhiR but instead of processing that crucial information gets distracted again by his own crying
He sees the Kasauli crew clicking family pics with the newlyweds and….. you guessed it right! Cries again
By the end of this trip, the muffler given to him by his niece is gonna be covered in sweat, mud, gallons of tears, and nose snot. My dear friend Navya suggests washing it in hot water with the same washing that DKP uses to whitewash Jharu Bai repeatedly.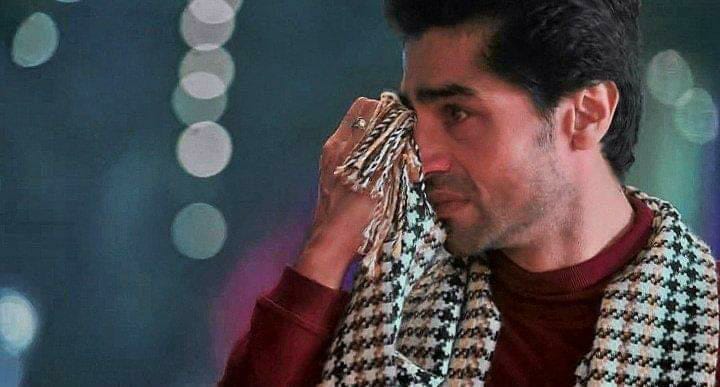 #2 : Parth continues to be an A-hole
This side track is actually getting more interesting. They are also showing the reality well about how even well-educated independent women fall prey to domestic abuse at the hands of their partner. Shefali's situation actually resonates with the reality of so many women out there. Following textbook abusive behavior so far, Parth has
Isolated her from her friends so he was no one to turn too
Manipulated her to give up her career so she lost her financial independence
Blames her for their failing marriage and his incompetence & shitty behavior
Emotionally blackmails her to stay quiet using her kid
Threatens her separate her from her kid if she ever tries to leave
Just typing it out makes me so angry, imagine watching this happen. My heart goes out to Shefali (wonderfully played by Nisha Nagpal). I hope they show her finding someone to confide in about her situation and carefully plan an escape from this shit-hole
#3 : Manish Goenka or Master Game-player
Today it was revealed that Bade Papa knows all details of Akshu's Kasauli life with Abhinav and he even visits them sometimes. He is worried about Abhimanyu running into her or her "happy" family with Abhinav and creating havoc for her. It was previously hinted through dialogues that he also knows the real age of Abhir. So there is no doubt that he has an idea of the complete situation but is hiding the truth from Abhimanyu
There are several theories floating about how he might be the real mastermind behind the situation. Click here to read some of the most entertaining ones.
#3 : The third angle of the triangle; Navymanyu FTW!!
Bhavna is also fully exploiting the new triangle setup in her screenplay. If you watch closely, there is a pattern she follows in episodes. One Day – fake Navra cringe; the next day – hot emotional AbhiRa angst; the following day – Navmanyu ki sachhi dosti. Others might be bored but I fully support this entertaining triangle. See as a viewer who has seen and is forever scared of Jharu Bai being forced down our throat as a third angle by the makers, this alternative is 1000 times superior, more organic, and less disgusting.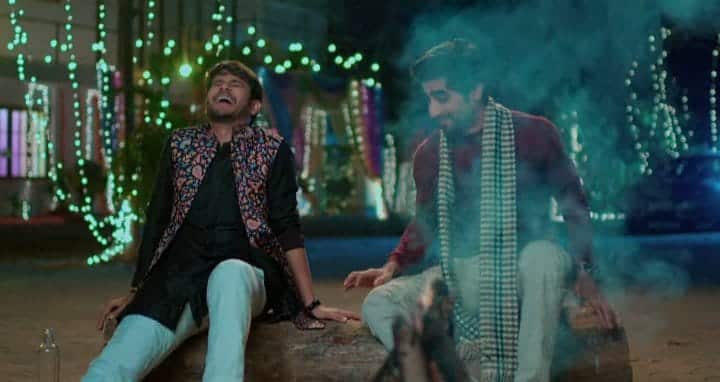 Abhi2 (nav x manyu) decide to drown their dukh-dard in desi daaru & dosti. Both self-confessed lightweights down the whole bottle and start opening up. Docman claims he would miss everything about his Driver dost i.e his simplicity, his kindness, his family, his son, etc. But most importantly he would miss the most beautiful and sweetest thing of Himachal i.e Akshara……………ke haath ka jam
While Sharmaji is ready to take janam-janamantar ke dosti ke vaade, drunk Abhimanyu suffers from another bout of amnesia & accuses Sharmaji of stealing his life, his family, his dream, his joy, his reason to live, his Akshara.
Please let us know your theories, views, and predictions
I don't think that bade papa is the one who orchestrated the separation but he has come to terms with the fact that abhira are idiots and he cannot keep playing catalyst for their failed relationship.

We think so too. No one needs to do anything between abhimanyu and akshara – they are so emotional and stupid that they harm themselves at the cost of other people

Written beautifully with best sarcasm….as always Antra

Why there is no review of YRKKH from 2nd to 5th Feb from Antara? I am looking forward to reading the reviews since they are fun and valid.

I uploaded the review of last 8 episodes today. The episodes were so boring, I couldn't bring myself to even watch them

😂😂😂😂😂😂😂😂😂😂😂😂😂
Person who dnt watch episodes for a long time had a nice laugh…
---
KUCH KHO KAR PAANA HAI/ REVIEW OF JANUARY 25, 2023
The first 5 mins of today's episode put the AbhiRa fandom in an emotional mess. So I apologize in advance for the person I am going to be towards the end of this review (yes I am discussing it at the very end)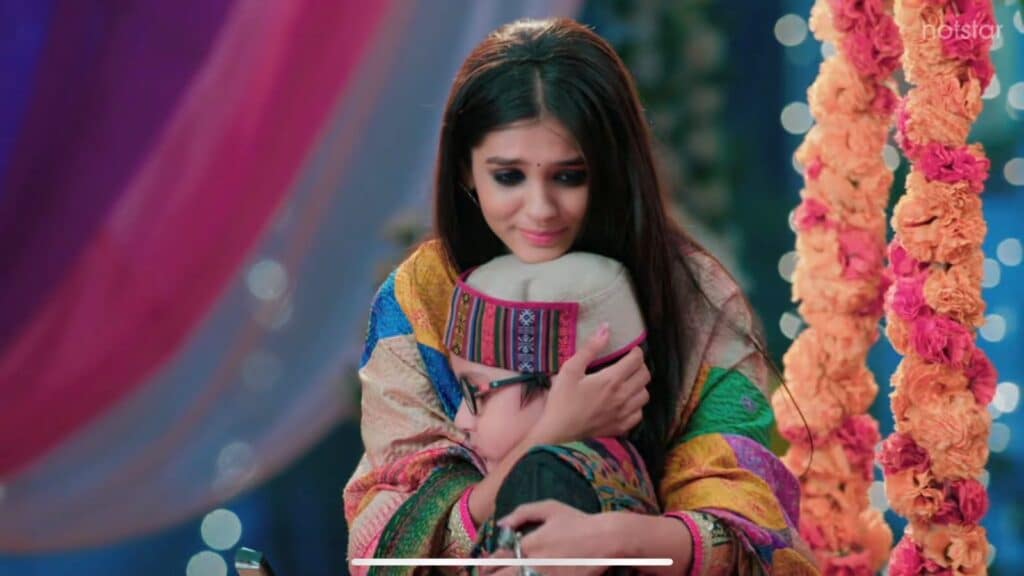 As the Kasauli track is nearing its end, viewers are getting more and more anxious for Abhimanyu (and us) returning to the Udaipur which gives PTSD to everyone (including Akshu). As a side plot, in the Gorilla zoo apart from incestuous wedding planning, there's also domestic violence and abuse being dealt out to Shefali (an independent news reporter, one of the only Birlas with a sensible head over her shoulders) at the hands of her useless POS husband Parth. Her mother-in-law Mahima knows about this but does nothing more than issue a stern warning to her son and DIL to manage their issues basically SUC it! so that they can maintain the facade of having the only stable marriage of this generation. Shefali is sticking around because she doesn't want her son to lose the love of the family. Her situation would strike a chord with a lot of independent working women who still continue to live in abusive households for the sake of their kids because that's how the patriarchal society has taught us. Shefali is slowly starting to stand up to the disgusting mother-son duo and we hope she takes them to the court.
Another thing that is very apparent from Mahima's reaction to the situation and previous conversation is that both the sister Mahima & Manjari are engaged in some sort of sister rivalry to show whose family or way of life is superior. This competition has ruined the lives of all their kids. Queen of Morons Manjari literally wants this incestuous wedding to happen because Boombox Mahima taunted her that she is a bad mom who can't understand Abhimanyu's pain for 6 years & being the idiot that she is….. you know the rest. Anyway, this is actually a good side track that holds our interest, unlike the nauseating wedding planning.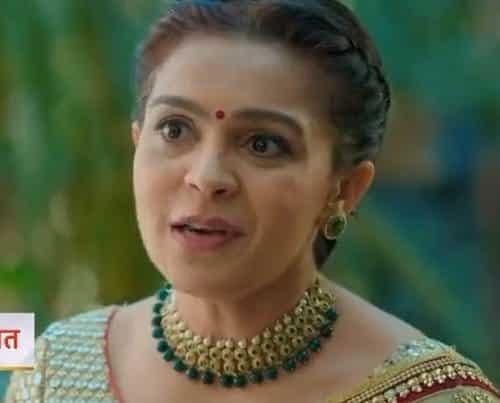 In Kasauli, Achchha Aadmi Abhinav with the encouragement of his vivacious neighbor Muskaan gathered enough strength to narrate his & Aksharaji's fake love story to the crowd at the wedding. You guessed right! Dr. Salty Simper aka Abhimanyu is present in the crowd. He hears Achchha Aadmi narrate what seems to be a modified version AbhiRa's own falling-in-love story. Every statement of the story acts as a punch in the gut for him (& us) accompanied by the flashbacks. Akshara also is visibly uncomfortable with Abhinav's half-lies and Abhimanyu's presence. Both excuse themselves to go freak out alone somewhere private. Abhinav understands Akshara's silent rejection and takes it very sportingly as he is content with the fake family he has now.
Abhimanyu on the other hand finally gives us an in into his psyche behind those bewafa taunts he was dealing out to Akshara. We actually wondered if he was suffering from trauma-induced amnesia but today he cleared it. The main reason he is majorly upset with Akshara moving on is that he couldn't bring himself to believe that she could love someone else (when he couldn't). So the fake story did pave way for a major breakthrough from him for audience clarity at least.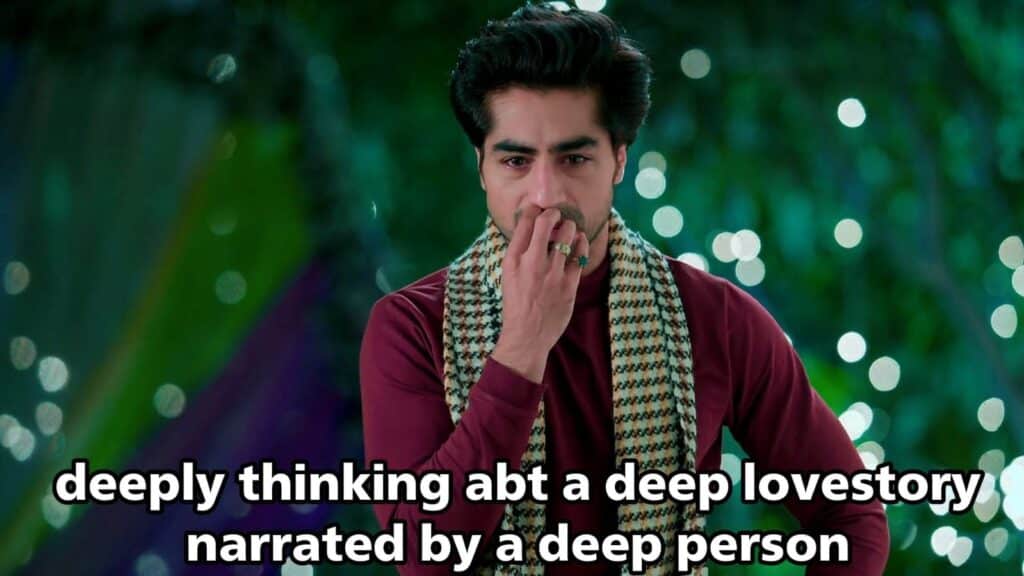 Now I am coming to the best part of the episode: The panic attack!! It was such a beautifully and meaningfully executed sequence. Abhimanyu tries to help Akshara through her panic attack but fails as she doesn't sing anymore. You could feel both of their pains at the situation through the screen. And then comes AbhiR, the sweet summer child of AbhiRa, the best of his parents, to save the situation. I had moist eyes. Ek pyaar ka nagma sequence where only AbhiRa and their baby were in the frame…..uff the feels!! … the joy!! … the silent heartbreak!!
For Akshara, Kuch paakar khona hai (Abhimanyu), kuch khokar paana hai (AbhiR). The lines never hit so hard. Harshad Chopda, Pranali Rathod and Shreyansh Kaurav have all my heart. Please watch this scene yourself and judge
Please let us know your theories, views, and predictions
I don't think that bade papa is the one who orchestrated the separation but he has come to terms with the fact that abhira are idiots and he cannot keep playing catalyst for their failed relationship.

We think so too. No one needs to do anything between abhimanyu and akshara – they are so emotional and stupid that they harm themselves at the cost of other people

Written beautifully with best sarcasm….as always Antra

Why there is no review of YRKKH from 2nd to 5th Feb from Antara? I am looking forward to reading the reviews since they are fun and valid.

I uploaded the review of last 8 episodes today. The episodes were so boring, I couldn't bring myself to even watch them

😂😂😂😂😂😂😂😂😂😂😂😂😂
Person who dnt watch episodes for a long time had a nice laugh…
---
HOW TO SMACK PEOPLE FROM BEYOND THE GRAVE/ REVIEW OF JANUARY 24, 2023
Hi Yeh Rishta Kya Kehlata Hai fandom,
This is Neil– the kachori thrower-Birla aka OG AbhiRa shipper reporting for my shipping duties from swarg. I know a few of you missed me and a lot of you are pissed off at me for bringing you-know-who to Birla House. Believe me, I am more sorry than you. As a way of repenting, I have put in my application to return to earth as a ghost and do the needful to unite our lovable family (AbhiRa and their AbhiR). I have a long list of agenda items and it involves a lot of smacking
#1: Smack Mommy dearest on her empty head & drag her to the great beyond with me
My dear khali khopdi moorkhmata is back at her bachpan ka sapna i.e. mere bhai ki shaadi with Dr. Jharu (yes my widow Dr. Jharu). Yes, I know you all hate her. Yes, I know it's incestuous. Yes, I know the same nauseating B#@&!* whose wedding was called off like 5 times (thrice from Birla house only; twice by Bhai himself)
Yes, my pagal panautimata is trying the same trick for the sixth time hoping for a different result. Worst of all today she used my name and made the unilateral decision to marry my Bhai off to my black widow without anyone's consent (Not Bhai, Not Jharu, and definitely Not me). This is too much for me to handle.
Did she forget my happy dance when Bhai left that certified lying bish at alter to go to his true love? She is bringing shame to my legacy. I have no option left but to give her a visit and bring her back to live with me permanently. Yamraj is also looking to marry. I will set her up with him so that she is finally happy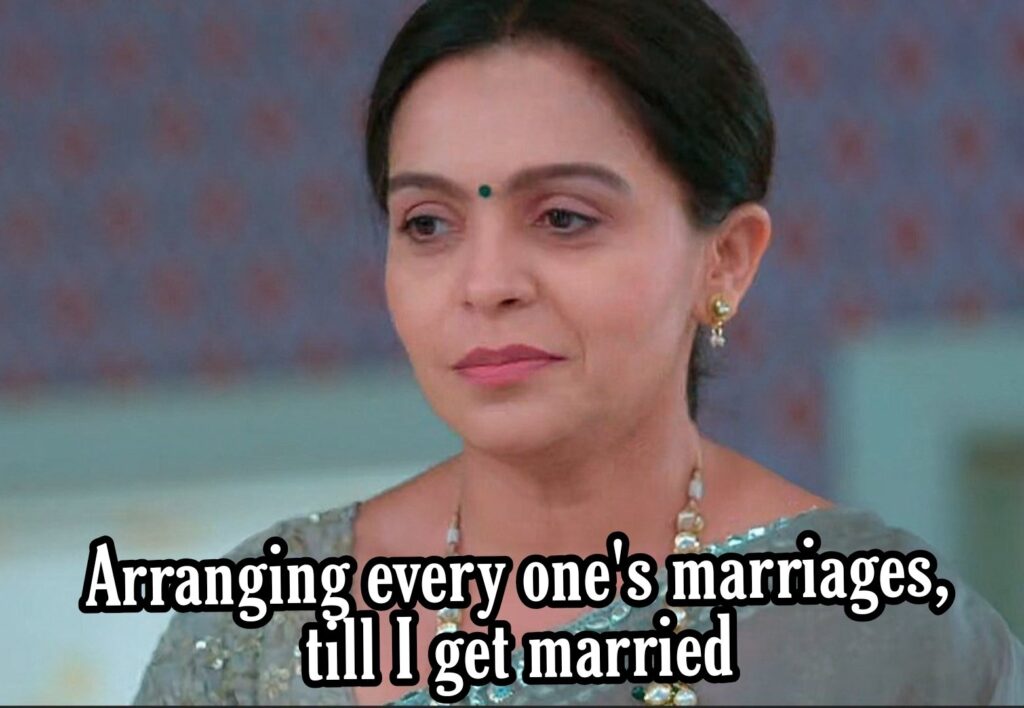 #2: Smack Bhai and ex-Bhabhi, lock them in a store room together for a night
My shipper heart hurts to see these two idiots who obviously love and care for each other play this stranger-stranger game.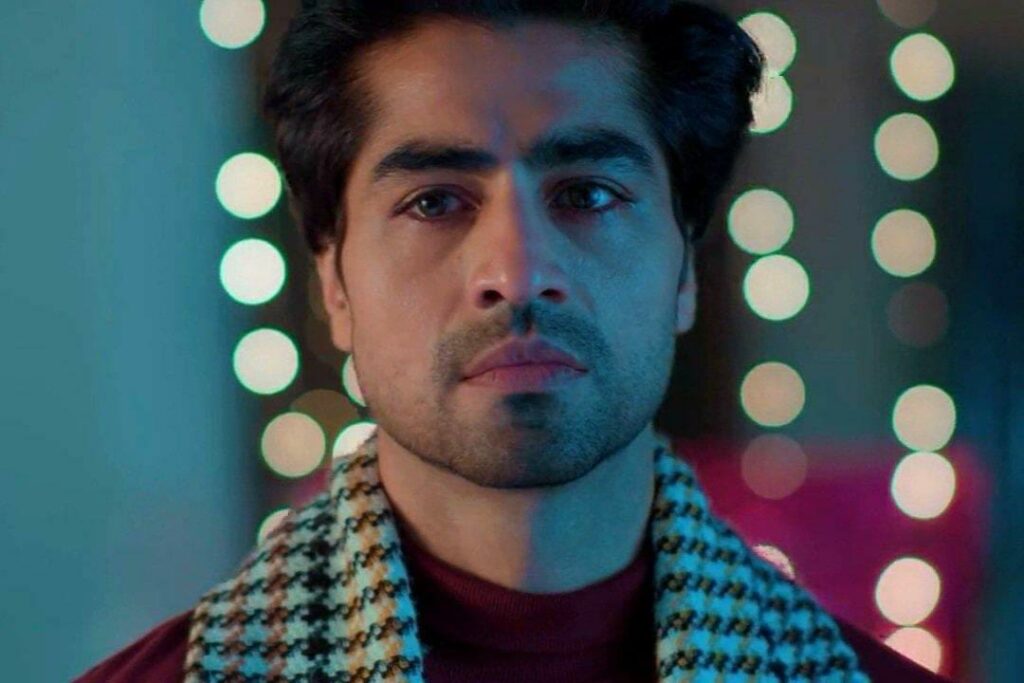 My Salty Simper bhai has suffered memory loss (probably due to trauma of my death) and he has forgotten that he was the one who divorced and threw out the love of his life without any support when she needed him the most. He is not coming in slow with either his simping or his bewafa taunts. He has earned a few smacks on his head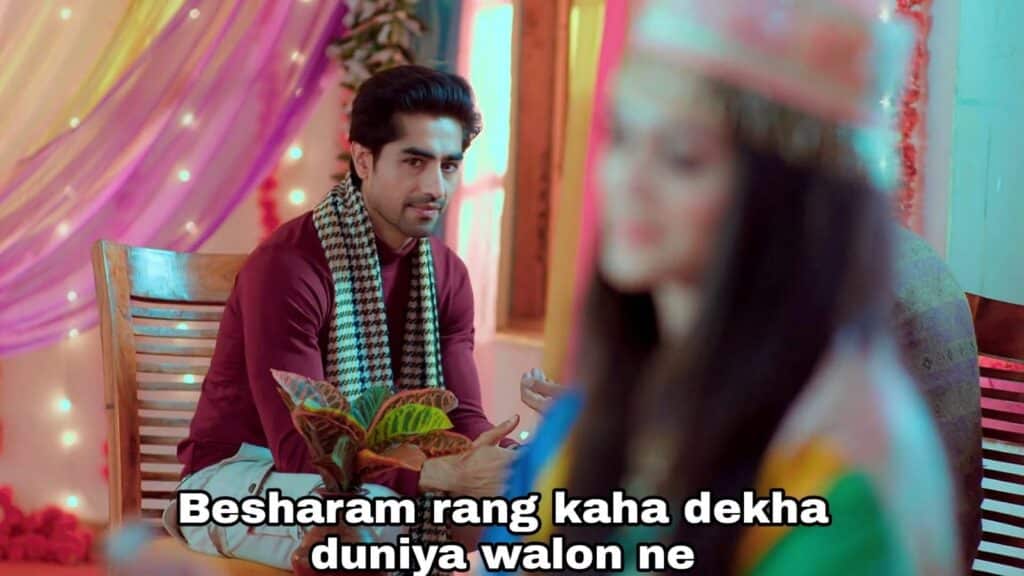 My ex-Bhabhi on the other hand is busy hiding the truth about my little nephew and pretend-playing house with poor guy Abhinav. She is angry at my stupid Bhai (rightly so) & everyone else (those poor goons) but her love still shines through to save my Bhaiyya from goons and sweet potato allergy.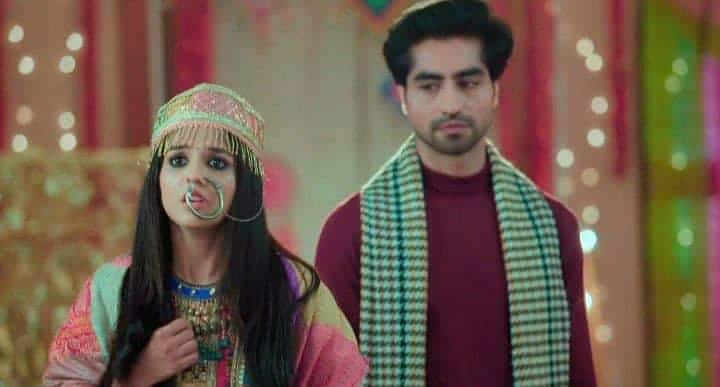 The way I see it. These idiots need to be locked up in a room so that can beat each other up, talk, kiss, and make up. They both are beginning to realize how much the other person lost during their separation: Bhai his faith, his aggression, and Akshara her singing, her innocence. Just talk to each other with words you morons.
#3 : Hug Abhinav bhaiji and tell him Pyaar ek dhokha hai
Sharmaji, I adore you. Thank you for standing by and helping out Akshara and AbhiR when she needed help the most. Thank you for being a good father figure for AbhiR. You are a wonderful man, a true good samaritan but your innocence breaks my heart. You are grossly misreading Akshara's signals. She is not into you that way and you are in for a haule haule heartbreak.
Also, thank you for being my brother's new best friend. He has been very sad and lonely and your genuine kindness and friendship have touched his soul. But your new best friend is not your lucky charm in love Sharmaji. But I love this love rivals being best friends trope.
But I am in for your love triangle Sharmaji. It's relatable, it's debatable, it's engaging, it's intriguing and 1000 times better than the one my intellectually challenged mom is trying to set up.
I see you have the potential to replace me as the OG AbhiRa shipper. You have the pure heart and infinite patience needed for the job (believe me you need every bit of it with them)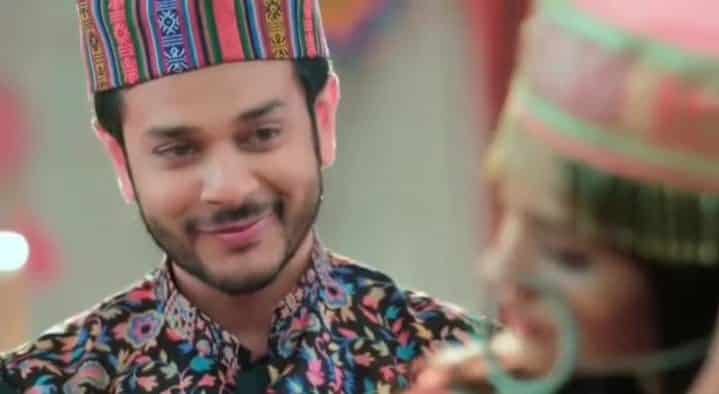 Hoping my application gets approved soon!
Neil Birla
Please let us know your theories, views, and predictions
I don't think that bade papa is the one who orchestrated the separation but he has come to terms with the fact that abhira are idiots and he cannot keep playing catalyst for their failed relationship.

We think so too. No one needs to do anything between abhimanyu and akshara – they are so emotional and stupid that they harm themselves at the cost of other people

Written beautifully with best sarcasm….as always Antra

Why there is no review of YRKKH from 2nd to 5th Feb from Antara? I am looking forward to reading the reviews since they are fun and valid.

I uploaded the review of last 8 episodes today. The episodes were so boring, I couldn't bring myself to even watch them

😂😂😂😂😂😂😂😂😂😂😂😂😂
Person who dnt watch episodes for a long time had a nice laugh…
---
SALTY SIMPER ABHIMANYU IS DEJECTED / REVIEW OF JANUARY 23, 2023
Abhimanyu finds himself reluctantly attending a Pahadi wedding which Akshara's new "perfect" family is a part of as well. The main man returns to his "Salty Simper" state where he can't stop ogling or taunting Akshara about ditching him (hello memory loss?).
Is he annoying? Yes.
Is he petty? Yes.
Do we love him? Hell yeah!! This is the most in character Abhimanyu has been in the past few weeks. His singleminded focus on Akshara despite claiming otherwise so much so that he hasn't bothered or remembered any Gorilla in the days.
Harshad has been phenomenal in these faceoff episodes and angst is lit. His eyes do the talking and they always steal the show.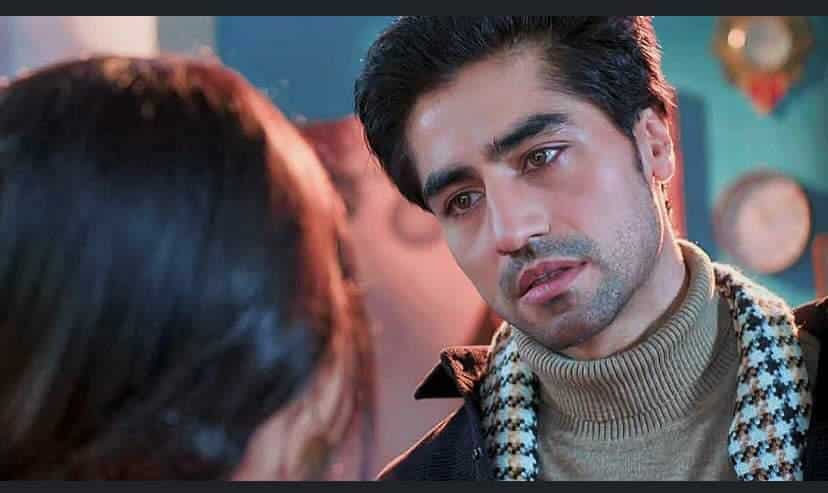 His object of desire (looking absolutely stunning as a doll) on the hand is really annoyed by his presence as afraid of her secret spilling out. So she is going off on the achha aadmi who seems adamant about inviting Dilwale Sirji everywhere. Akshara has gotten really good at pretend play that she sometimes has even Abhimanyu fooled. She wants him gone (her eyes say otherwise) but the rest of Pahadi population seems to be very taken in with him.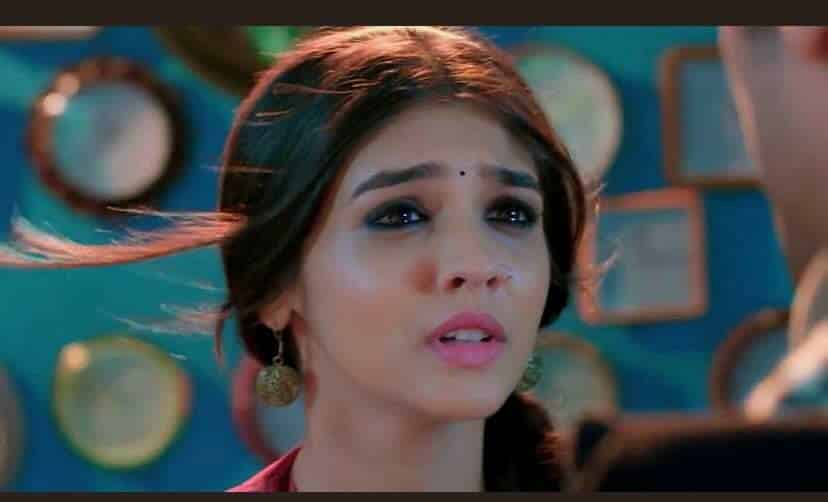 Pranali's pahadi wardrobe and look is absolutely gorgeous btw. The embroidered woolen kurtis, the chunky jewelry, the simple no makeup look with just kohl-lined eyes, the rosy cheeks. She is looking like a Kashmir ki kali or Himachal ki heerni. Ms. Dimri is using her pahadi heritage well with customs, cuisine, and outfits highlighting it.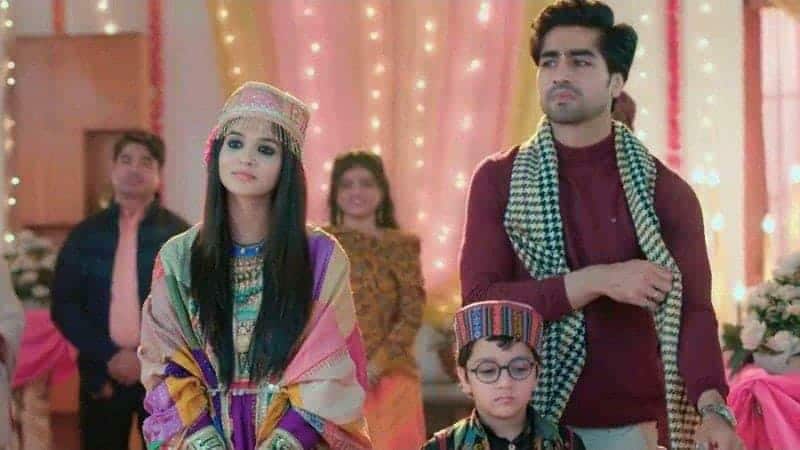 Abhir-Abhimanyu scenes always turn out so funny and entertaining. The little boy standing on a high chair to warn 6′ tall, 6 packs abs wale macho man to not hurt his innocent "Papa" & trying to scare him with his Karate moves when his pants fall down. I had to pause and laugh for 30 secs. Shreyansh is a hoot!!
And our resident achha aadmi (Jay Soni) is also acting like a lovesick fool trying to confess to Akshara after being egged by the well-meaning neighbor Muskaan (the very pretty Shambhavi Singh). Aajkal paav zameen par nhi padte unke and you feel bad for the inevitable heartbreak he is in for. But hey! It makes for a compelling love triangle (with three really good actors)
On the other hand, the Gorillas make a 2 min contractually mandated appearance and talk about their contractually mandated topic – the DOUBLE INCEST WEDDING. I am sure Vishwapanauti Manjari and Magarmata Swarna will take this rishta to their graves. They have been meeting and setting up Jharu Bai with every single Birla boy since over a year now which has always ended in her being dumped. But do they ever learn the lesson? NO. The plot has been done to death like 5 times now. I urge Bhavna to give them some new lines apart from baccho ki shaadi. How about gajar ke halwe ki recipe? Or the best (white)washing powder they use? Anything else. Please.
Anyway, everyone is really excited about the truth reveal. With DKP putting in its A-team on the Kasauli track, Rishta is acing in terms of execution and pacing of the plot and rising TRP numbers are proof of that. Hope they move the story forward in Kasauli and not backward in Udaipur.
Please let us know your theories, views, and predictions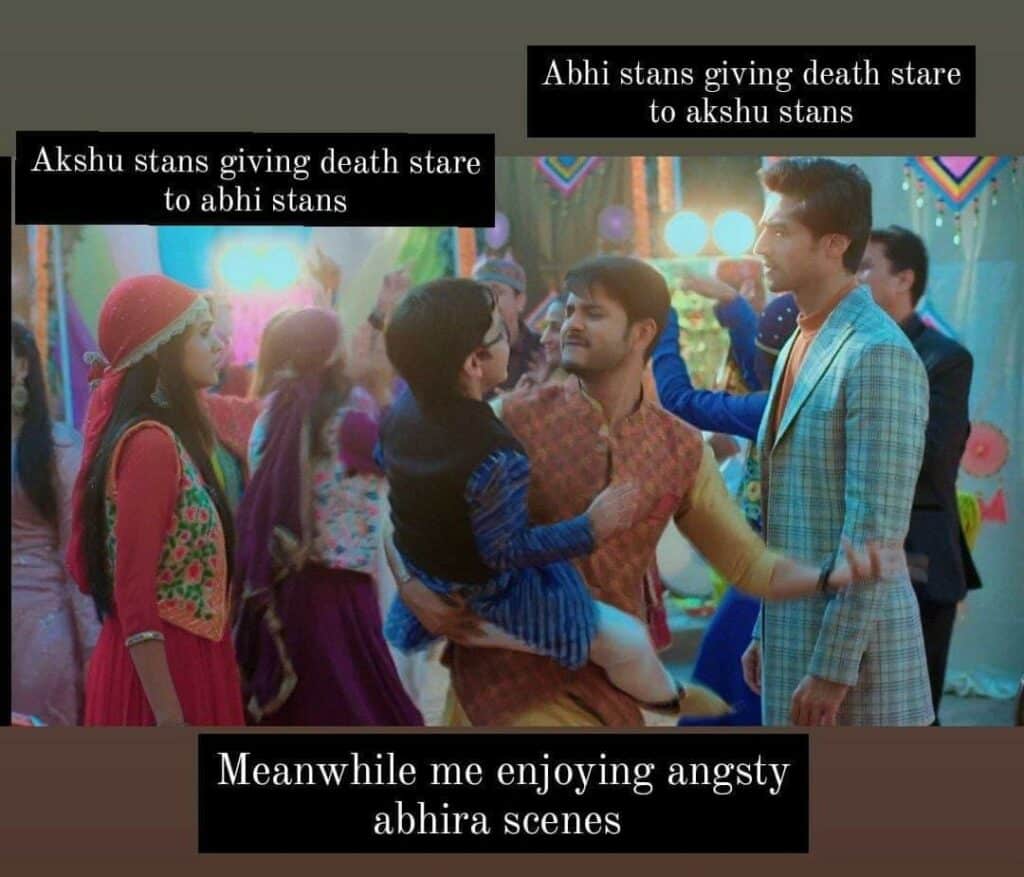 I don't think that bade papa is the one who orchestrated the separation but he has come to terms with the fact that abhira are idiots and he cannot keep playing catalyst for their failed relationship.

We think so too. No one needs to do anything between abhimanyu and akshara – they are so emotional and stupid that they harm themselves at the cost of other people

Written beautifully with best sarcasm….as always Antra

Why there is no review of YRKKH from 2nd to 5th Feb from Antara? I am looking forward to reading the reviews since they are fun and valid.

I uploaded the review of last 8 episodes today. The episodes were so boring, I couldn't bring myself to even watch them

😂😂😂😂😂😂😂😂😂😂😂😂😂
Person who dnt watch episodes for a long time had a nice laugh…
---
Abhimanyu Birla, a Heart Surgeon ( Who does other surgeries as well being the hero and smart boy) marries Kartik and Naira's daughter Akshara. Though he loves her a lot, he is unable to balance the family and love.
Akshara is a simple, loving girl with a lot of scars- mostly because of her half-sister- Sirat and Kartik's daughter Aarohi. Since childhood, Aarohi, being insecure about her mother's background and jealous of Akshara has made it impossible for Akshara to live or desire anything in her life that she feels she deserves. Things change when Akshara falls in love with Abhimanyu but her repeatedly breaks her trust with his actions, anger and volatile decisions.
Akshara and Neil ( Abhimanyu's brother) come across human traffickers in an incident and while trying to save girls being kidnapped, they put their lives at stake. Neil loses his life and Akshara apparently loses her twins.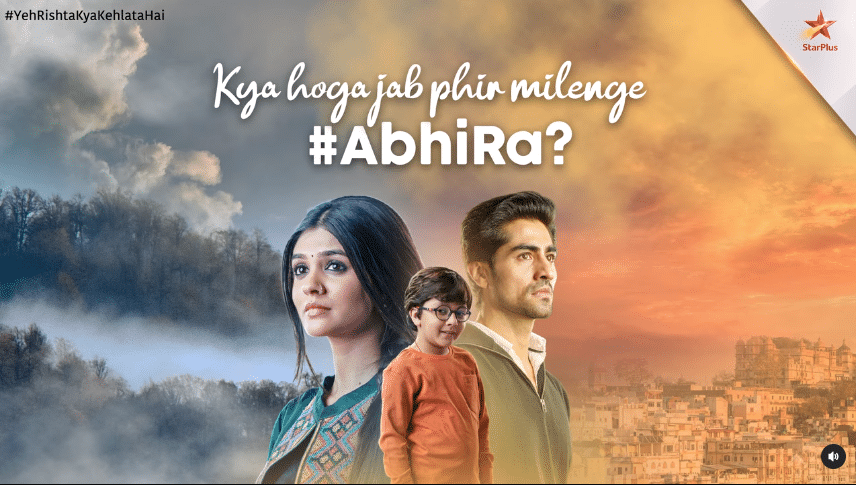 Abhimanyu's dimwit, uneducated mother Manjiri throws Akshara out of the house and Abhimanyu divorces her in that state without bothering about her mental and physical well-being.
Too shocked and broken, Akshara mindlessly gets on a bus only to realize that the bus is headed to Pathankot. She meets a co-passenger who helps her buy a ticket and food ( she has only left with her cell phone in her hand – don't they have payment apps in Udaipur?)
In any case, it seems that one of her babies has survived and she is still preggers. Though that tells us how unprofessional and unqualified Birla Hospital doctors are but we are not allowed to dwell upon these small details. You know SUC (Swipe Under Carpet) it.
Akshara tries calling Abhimanyu and tell him about the baby but he refuses to talk to her and asks her never to contact him (texts apparently don't exist in these plots). Heart broken- Akshara decides to cut all her ties with Udaipur and her previous life and restart a new chapter of her life without ever thinking about her past.
That co-passenger is Abhinav, an uneducated orphan who actually not only saves Akshara's life but also her child. Akshara thanks him for being there for her and her child when her own husband and family was not – and gives him the right to be a father to her son to protect her son's future.
Fast-forward six years, Abhimanyu bumps into Akshara and her six year old kid along with Abhinav in Kasauli.
The process of reveals starts and here we are back to reviewing this soap that is in its 13th year of production.
---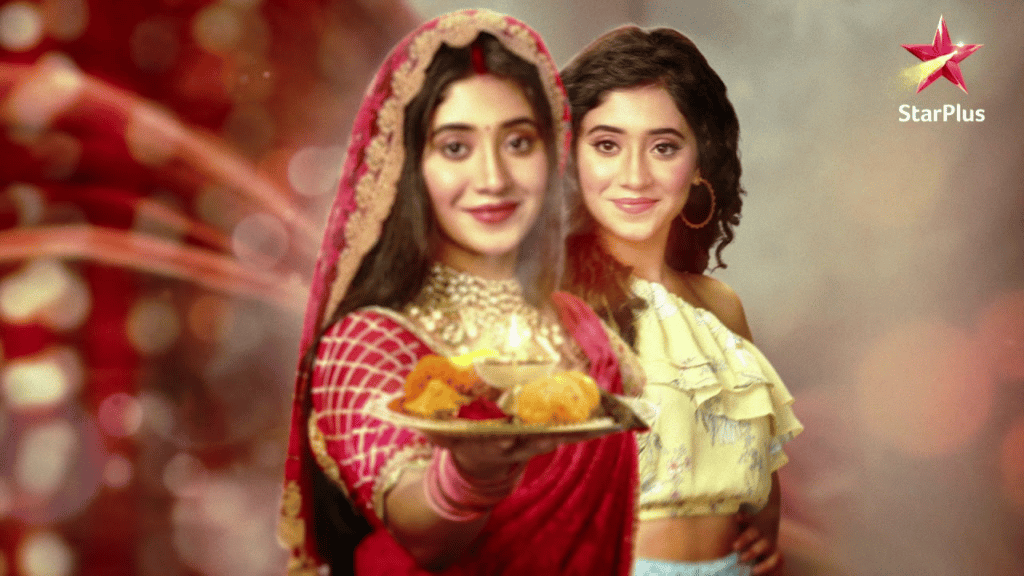 REVIEW SUSPENDED TILL FURTHER NOTICE

#REVIEW YEH RISHTA KYA KEHLATA HAI WEEK SEPT 14-SEPT 18 @DISNEYPLUSHOTSTAR @STARPLUS
In solidarity with the fans of #yehrishteyhainpyaarke, we have suspended all reviews of shows aired on @starplus and @hotstar till further notice
---
AS NAIRA AND KARTIK PATCH UP, A NEW TRACK MAKES THE STORY INTERESTING
#REVIEW YEH RISHTA KYA KEHLATA HAI WEEK SEPT 7-SEPT 12 @DISNEYPLUSHOTSTAR @STARPLUS
Several subplots moves quickly this week . The resolution of differences between Naira and Kartik. The exit of chori to be adopted by a new set of parents on the other end and the realization by Naksh that his wife Keerti may be hiding something substantial from him all happen in layered scenes across the week.
layered scenes across the week.
The romance between Naira and Kartik is back and so is the possibility that Naira is expected ting another baby.
Between all of this , an unexpected promo of a missing kartik is bringing the attention of the audience back on track and the daily demand curve absolutely reflects that all the way. 
​
Waiting for the next week eagerly
PLUS : story back on track 
MINUS: apart from the slow motion scenes , the time it takes for an action to occur is quite 1980
---
NAIRA LEAVES KARTIK AS HE CONTINUES TO INSULT HER
#REVIEW YEH RISHTA KYA KEHLATA HAI WEEK AUG 28-SEPT 5 @DISNEYPLUSHOTSTAR @STARPLUS
On Naira's birthday, in an argument where Kartik alienates Naira from all decision making regarding the treatment of his father, Naira leaves the house to go to her own home with her brother, for the sake of her own self-respect. 
Kartik's sister Kirti, who is married to Naira's brother Naksh is hiding a secret from him. Meeting her ex-husband Aditya, behind Naksh's back, there seems to be a sub-plot brewing up.
The other sub-plot brewing is the presence of the girl from the orphanage, her background and identity.
Kartik realizes his mistake and visits Naira's home to apologize.
PLUS: Story develops further. Many sub-plots make the story interesting
MINUS: Still slow.
---
#REVIEW ———YEH RISHTA KYA KEHLATA HAI—– WEEK AUG 23- AUG 28 @DISNEYPLUSHOTSTAR @STARPLUS
This week the story continued in slow motion again. 3 members of the cast and some crew members were diagnosed with COVID-19 and the shoot had to be stopped for a couple of days.
The story trickled ahead with a few episodes, yet the pace of the story is very slow. It takes effort to keep being hooked to it. If you have ever seen the earlier episodes with Akshara, the pace, the meat of the story, the family interplay was so much more engaging to the audience. 

The week saw Janamashtmi celebration at the Goenka's, Kirti's secret meetings with her ex-husband Aditya and the possibility of the return of the kid Chhori to her adoption center.
The relationship between Kartik and Naira remained strained. At the end of the week, the birthday celebrations for Naira , arranged by Kartik ( who is still not talking to her) turned emotional as Naira received her dance academy title papers from her father in law, still injured and reeling with a neurological condition after a car accident.
PLUS : Story which seemed to be getting interesting, slowed down again.
MINUS: Slow, pace makes it unengaging.
---
---
#REVIEW ———YEH RISHTA KYA KEHLATA HAI—– WEEK AUG 17- AUG 22 @DISNEYPLUSHOTSTAR @STARPLUS
Naira and Kartik's estrangement continue as Kartik continues to blame Naira for the accident of his father. Naira is unable to convey to him that it was indeed at his father's insistence that Naira had taken that route in the first place.
Kartik continues to be angry with Naira during the festivals and the entire family breaks into an argument festival.
Now we get that Indian traditional families collectivistic and promotes social cohesion and interdependence. In spite of urbanization and industrialization in the contemporary Indian society, the family institution continues to play a central role in the lives of people.
Therefore the multitude of relationship based constraints that become the constant source of stress in the joint family systems. This show is interspersed with such impediments.
Decisions are taken by people who are not stakeholders in those decisions, there is no privacy, no concept of space and no concept of individuality.
All these are glorified in the culture that defines Indian values in the familial system in Indian serials. Privacy is not considered a part of that culture, nor is individuality, children are considered adult enough to marry at a young age but may not take their own decisions till their parents are alive.
These systems are glorified as righteous in the mainstream Indian television content. Women who are "good" respect the joint family system, listen to everyone and do not try to be individualistic in any manner. "Bad" women are the ones who make their own decisions, speak out and have the gumption to break away from the collective decision making.
So Naira is supposed to be an aberration to that definition, as she creates an individuality for herself, while being in a joint family, yet carries a guilt about overcoming the same barriers. This dance between the ethical duties and the educated women in joint family systems of India is a never ending one and become the subject many a story about the oscillation between what is and what should be.
Naira has a guest in the house in the last week's episodes-  the little orphan she saved while crashing her car in the accident with Manish , her father in law , in the car.
The mystery of the girl is yet to be revealed. However, the cold war between Kartik and her is highly intensified.
Hope the story moves a tad bit quicker now.
PLUS : New actors joined the cast. Seems some new twists in the story are forthcoming
MINUS: Pace. Please. 
---
#REVIEW ———YEH RISHTA KYA KEHLATA HAI—– WEEK AUG 10- AUG 15 @DISNEYPLUSHOTSTAR @STARPLUS
The pace of the episodes slowed down again this week. The week started with celebrations of the Teej festival where the wife fasts  & prays for the long life of the husband. Naira( Shivangi Joshi) and Kartik (Mohsin Khan), 
in a romantic moment decide that they may be ready for another child.
The high on romanticism dances, conversations and music flows the airwaves till Naira and Kartik's father have a road accident in which he gets a head injury causing him to lose his memory.
Kartik blames Naira for the accident since she was driving the car at that time through a route that Katrik had especially told Naira not to traverse.
The tension between Naira and Kartik continues as Kartik persists with his stonewalling of Naira and refrains from communicating with her.
In the midst of all of this, Naira visits a little girl she had bought clips from at a traffic light just before Naira had the accident.
The story moves more in songs and visuals more than in content last week. Elaborate family festival events, song, dance and festivities took up most of the space for meaningful pace of narrative.
In another meaningful milestone, Kartik's sister Keerti, who is also Naira's sister in law (Harsha Khandeparkar), her brother Naksh's (Shehzad Sheikh) wife arrives for the festival of Raksha Bandhan.
PLUS : A star cast, long history of story with its audience.
MINUS : Paucity of pace in content narration.
---
#REVIEW ———YEH RISHTA KYA KEHLATA HAI—– WEEK AUG 3- AUG 9 ​@DISNEYPLUSHOTSTAR @STARPLUS
The story recovered this week with plots moving ahead in various directions.Kartik is released from prison as Ms Sita accepts her mistake and takes back 
her conditions for help.
Naira sells her Dance Academy to fund the guarantee for the banks to pay for the encumbered property.
Naira's cousin and Kartik's uncle's wife Gayu, who is pregnant comes back to the house after the lockdown lifts.
Naira and Kartik discover leads into the status of their daughter, who they were told had died after birth at the hospital. Apparently, there was a scam of stealing small kids for money at that time at that facility causing them to have hope that their long lost daughter would still be alive. However, the ward boy confirms to them that the infant died after the sale was concluded.
The story moves along to the next plot as the end of the week shows an accident caused by Naira as she drives her car, with her father in law seated next to her.
The leads Kartik ( Mohsin Handsome Khan) and Naira ( Shivangi Petite Joshi) are back on track with their romance. 
​
The numbers show the demand for the series in the USA (Parrot Analytics)
The chemistry between the leads is cherished by the audience and this definitely sets the stage for the onset of the next plot with its appropriate twists and turns. We look forward to that next week. 


PLUS : Content in story is back. Romance and chemistry between the lead pair is very much appreciated globally.
MINUS : Needs to fill in gaps with characters missing in the story right now. 
---
#REVIEW ———YEH RISHTA KYA KEHLATA HAI—– WEEK JULY 27- AUG 1 @DISNEYPLUSHOTSTAR @STARPLUS
The past week was interesting for the show. The story is finally picking up in content yet the pace is still slow. The characteristic of this family show has been emotive, yet in the audience that the pair of Naira and Kartik are supposed to cater to have now become more middle-aged married audience.
Parrot Analytics has analyzed that the audience demand for Yeh Rishta Kya Kehlata Hai is 10.7 times the demand of the average TV series in the United States in the last 30 days. 2.7% of all shows in this market have this level of demand.Yeh Rishta Kya Kehlata Hai has higher demand than 96.6% of all Drama titles in the United States and the audience demand for Yeh Rishta Kya Kehlata Hai is 57% of the demand in its country of origin, India.
The story moved its pace last week to reveal the deal between Sita ji, the investor and Kartik to take over the blame in a road accident where her own son, Kundan could be implicated. The audience loves Naira's spunk (what we found immensely agonizing was the way she talks while crying), whereas Kartik, played by Mohsin Khan continues his consistent performance as the scion of a joint family in Rajasthan, who are traditional in their values, yet modern in their outlook.
The most interesting scene for the week was the conversation between Naira and Kundan, where Naira offers to him a deal to relieve Kartik of the charges. We look forward to the story for next week to see how Naira executes her strategy.
PLUS : The story starts becoming interesting. The plot is not complicated.
MINUS:Very predictable plot and may become boring for the audience if better writing is not done. 
---
#REVIEW ———YEH RISHTA KYA KEHLATA HAI—– WEEK JULY 19- JULY 24 @DISNEYPLUSHOTSTAR @STARPLUS
The story of Naira pretending to be Tina continues this week with the duo, deep into the act, try all methods to convince the investor that Naira is Tina and Tina is Naira.
Confused ? We as well. It is a step-down from the moral ground that the entire series was built on top of; however somehow the Directors and Writers have figured out a way to justify the falsehoods and attempted fraud of the protagonists.
An impersonation is indeed a crime. And inducing someone to contract with yourself on basis of misleading information, facts that are distorted makes that very contract void.
However, this is a Hindi serial and all those things do not matter to the people who are enjoying the impersonation.
In the episodes, however, Naira gets caught in the act just before financing of their business was getting finalized.
The whole week went slow for the series. Most episodes were spent in convincing the investor of the identity of Naira. In the last episode everything falls apart for them.
What is strange is the story line become a little stretched and boring. This series needs some meat very bad. And when we say meat, we also mean pace, story pivot and an intelligent sub-plot which is not a fraud.
Hakuna Matata? The week ended at the possibility of the Goenkas losing their home in an auction as their inability to get a loan puts their fortune at risk but Kartik accepts a deal with Ms Sita, the investor to take over the blame for a crime and get arrested in place of the real culprit in exchange for the financing.
PLUS :The story finally moved a bit. The goodwill of the viewers continue to shine on the show.
MINUS: It is the start of another separation. There seems to be no other pattern in this story except for the leads to be separated and then come back together, whether for the sake of family or in confusion about each other's intentions.
---
#REVIEW ———YEH RISHTA KYA KEHLATA HAI—– WEEK JULY 13- JULY 17 @DISNEYPLUSHOTSTAR @STARPLUS
For ardent followers of the show since the last 11 years, it must have been a difficult process not to have fresh, engaging content come up on their screen for an entire 3 months. For audience, the continuity of the show is an important aspect of their connection to the story and therefore ther stickiness to the plot.
The story spanning 3 generations that has kept the audience enthralled for 11 long years is historic for more than one reasons, the show has a family theme which caters to a specific elderly viewership, a romantic theme, that engages a younger audience and a social underpinning that creates a moral authority for the audience that looks up to the characters for more than just entertainment.
The producer and the director have been very successful so far in telling a story that has created fans in hundreds of millions.
Just before COVID hit, the story was closing in on a thread, where the young couple – Kartik ( handsome, dashing Mohsin Khan) and Naira (lovely , petite Shivangi Joshi) have finally been re-united for the umpteenth time ( the story across the years has been painful separation and then getting back together of this much in love couple for reasons of family, ego, trust or just plain misunderstanding). Kartik finds out that the daughter that they thought had died at birth, had indeed survived, and because of a hospital scam to steal just born children, he may be able to trace the child after 7 years of the birth of the child.
Post COVID, that plot was stunted, since obviously, it would be big liability to shoot with kids ( and older actors), so the new plot was a financial crises that the Goenka family was facing due to the COVID lockdown, not being able to ensure the survival of their business due to losses incurred.
The family decides to figure out if a financier can loan them the working capital to start work again.
The financier is a traditionalist follower of dogmatic ideologies, xenophobic, discriminatory and intolerant older lady called Sitaji. Sitaji meets Naira at a temple and gets into an argument about her bigotry, only to find out that Naira is the wife of the guy, and daughter in law of the family she was lending capital to.
So starts the drama. Naira pretends to be Tina, her twin to assure Sitaji that the person she had an argument with was another person who was diametrically opposite in values to her. One lie, leads to another and the story carries forth.
Only that it lost its essence in the last week of episodes. Its just not engaging, lacks moral courage and sort of undoes the ethos that kept the show a topnotch watch for more than a decade on Indian TV. Someone literally lost the plot.
Plus: The audience history, the past emotional engagement and chance to bounce back from a inferiorly imagined track.
Minus: Audience fatigue. There needs to be more than just a continuation of story here. There needs to be new angles and new characters been explored, if the producer were to continue into the next decade successfully.