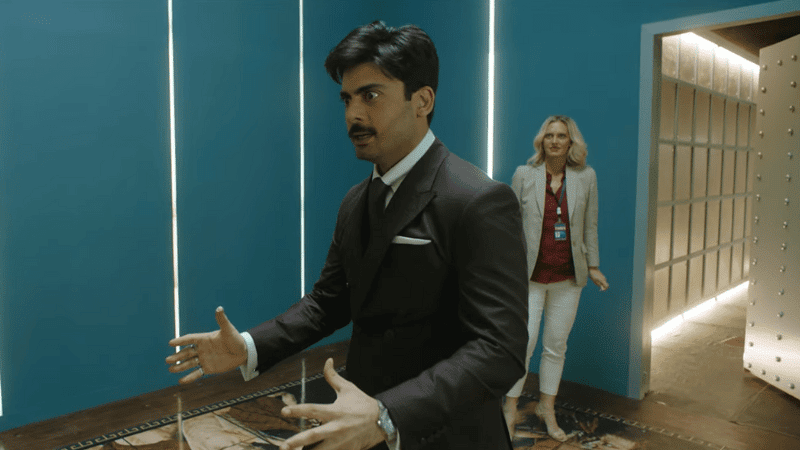 Film Money Back Guarantee has been in the works for over two years now and it's almost time for it to showcase what the ensemble cast, including Fawad Khan, Wasim Akram and Mirza Gohar Rasheed, has created. 
MBG is an action, comedy and thriller movie, written and directed by Faisal Qureshi. Releases in cinemas worldwide on Eidul Fitr 2023.
The cast also includes Shaniera Akram, Mikaal Zulfiqar, Ayesha Omar, Jawed Sheikh, Jan Rambo, Hina Dilpazir, Shayan Khan, Mani, Kiran Malik, Ali Safina, Marhoom Ahmad Bilal, Adnan Jaffer, Shafaat Ali and Aqdas Waseem.
In an earlier conversation with Images, explaining that he can't reveal much, Gohar said, "One thing I can say is, the kind of casting he's done, trust me, it wasn't based on any person's star value or follower count but who fits what role exactly. With big ensembles, sometimes you lose track and make choosing big names the priority — it is not like that [in this case]. If you read the names on the poster, you'll notice good names but Faisal bhai chose them according to who he thought would fit the character and pull it off.
"This is his kamaal [excellence] and he has written this film, I can simply say that I have never done a film this good. Of all the films in my career, I think script-wise and original idea-wise this is a really great film and I had a lot of fun, the rest is up to God," he concluded.
Omar could also not say much but she called it a "visionary film" that is exactly what people need right now. The script and screenplay are both original and MBG aims to bring "the masses to theatres again". The Bulbulay actor said that the movie, with elements of action, suspense and comedy, has been made on a tremendous scale with gorgeous sets and international locations.