CAST: Sanya Malhotra, Anant V Joshi, Rajpal Yadav, Vijay Raaz, Brijendra Kala
DIRECTOR: Yashowardhan Mishra
Moba MLA Munnalal Pateria (Vijay Raaz) is livid. Someone has brazenly stolen two precious Malaysian jackfruits, each weighing 15 kilos, from his front yard. These jackfruits were intended for a special pickle, a promised gift for the state's Chief Minister (set in Uttar Pradesh).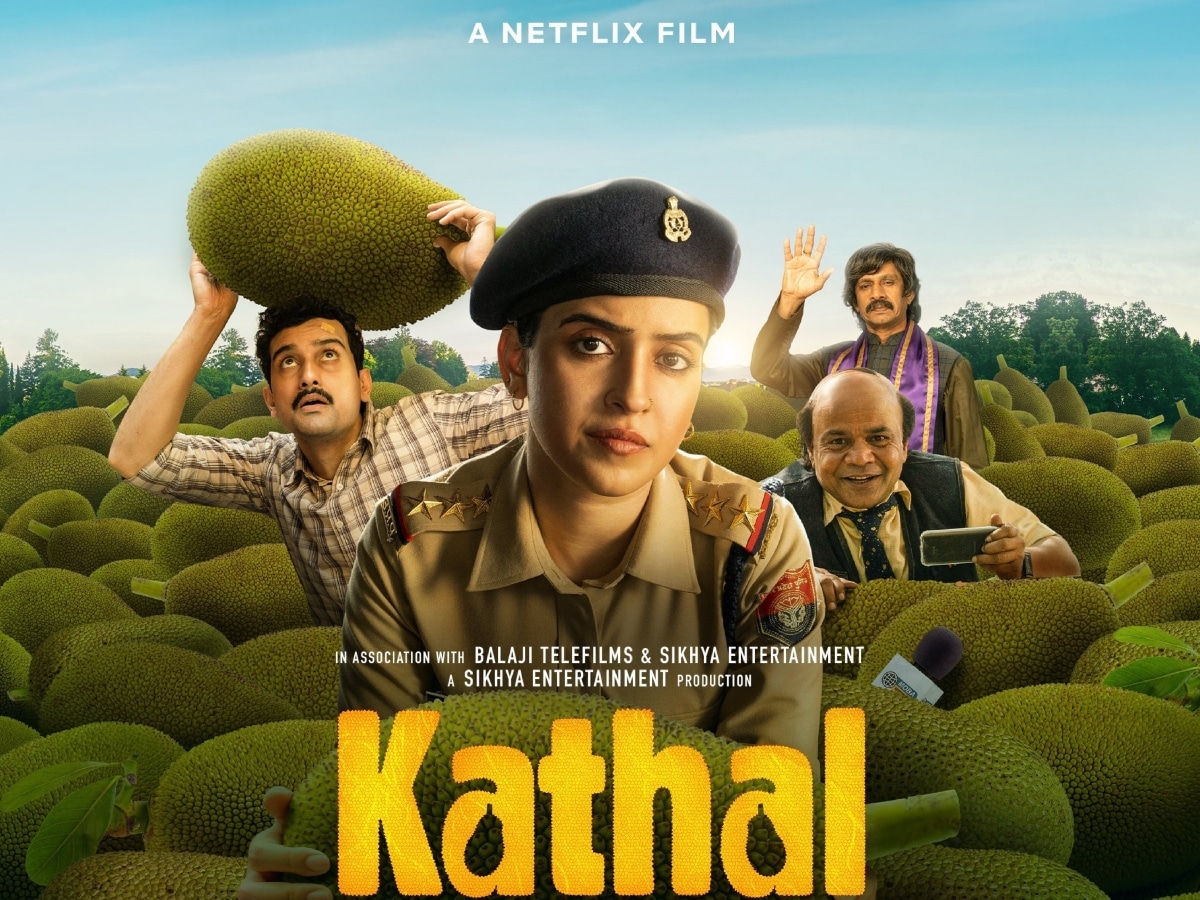 The investigating officer, Mahima Basor (Sanya Malhotra), is both amused and shocked by the situation. As she confides in her superintendent, this case seems rather unconventional. Nevertheless, it falls upon her to locate the missing jackfruits with the help of constables Kunti (Neha Saraf) and Saurabh (Anant Vijay Joshi), who also happens to be her romantic partner.
Kathal, produced by Guneet Monga Kapoor of Sikhya Entertainment, shares similarities with Pagglait, another light-hearted and socially aware dark comedy featuring Malhotra.
The influence of TVF (The Viral Fever) is evident as director Yashowardhan Mishra incorporates the visual style commonly seen in the best TVF shows, complete with cameos from actors Raghubir Yadav and Ranjan Raj. The art design and cinematography are vibrant and playful, with pops of pink and orange, including a notable pink Nano car and an orange popsicle. The climactic final confrontation takes the form of a vegetable fight. While the film doesn't offer groundbreaking ideas, it manages to captivate and retain the attention of an impatient audience member.