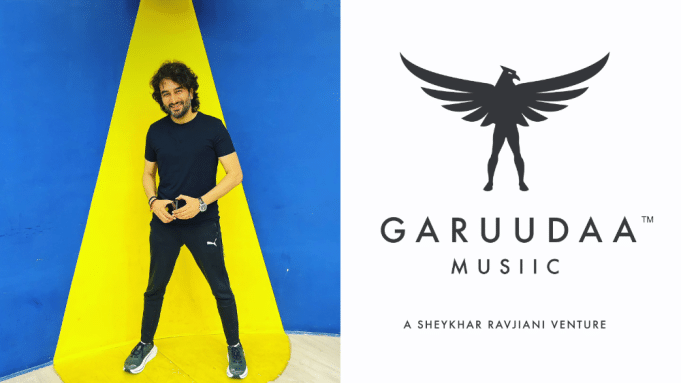 Shekhar Ravjiani, one of the composers of Bollywood megahit "Pathaan," has launched Indie record label Garuudaa Musiic.
The label is envisioned as a creative platform through which Ravjiani composes, sings and collaborates with new talent while also showcasing the musician's own output.
The idea for the label was born during lockdown when Ravjiani had a chance to take a break from the world of film music and reconnect with a creative process that took him back to his early days as a musician.
Ravjiani said: "Garuudaa Musiic is a world where one can channel the inner child and create music fearlessly in its purest form. It is a musical universe filled with every colour and sound that one can dream of. Through this label I aim to discover and define the sound of tomorrow and given the rapid changes in the listening choices of each new generation, I feel the need to create more such music that comes from a place of freedom, expression and love."
The Vishal-Shekhar duo's hit film soundtracks include "Jhankaar Beats" (2003), "Dus" (2005), "Bluffmaster" (2005), "Om Shanti Om" (2007), "Dostana" (2008), "Ra.One" (2011), "Student of the Year" (2012), "Chennai Express" (2013), "Happy New Year" (2014), "Sultan" (2016), "Tiger Zinda Hai" (2017) and "War" (2019). Their songs have been streamed over three billion times on YouTube