CAST: R Madhavan, Kay Kay Menon, Babil Khan, Divyendu Sharma
DIRECTOR: Shiv Rawail
"The Railway Men," a Netflix four-part series, delves into the heart-wrenching Bhopal gas tragedy of 1984. It's a story that interweaves the valor of unsung heroes with the harrowing night that changed countless lives. Directed by Shiv Rawail and penned by Aayush Gupta, the series aspires to balance factual integrity with dramatization, a challenging task given its basis on real events.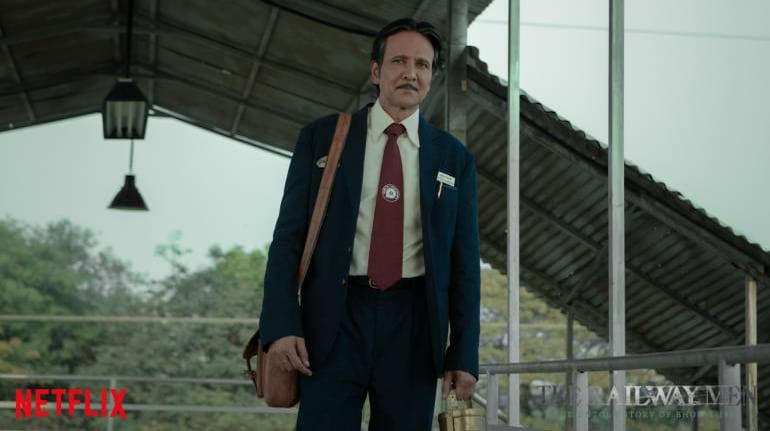 At its core, Kay Kay Menon's portrayal of Iftekhar Siddiqui, the stationmaster, is undeniably the backbone of the series. Menon's character shines through as a beacon of selflessness and duty, embodying the quintessential unsung hero. His performance is a testament to the power of understated heroism, setting a high bar for the series.
Babil Khan, as the young loco pilot Imad Riaz, makes a noteworthy impression. Khan's portrayal of a man with intimate knowledge of the dangerous practices at Union Carbide, juxtaposed with his current responsibilities, adds depth to the narrative. His character's internal conflict and reluctant heroism are portrayed with a sensitivity that's commendable.
However, the series isn't without its flaws. Its attempt to navigate between real and fictional elements occasionally falters, leading to moments where the distinction blurs uncomfortably. Particularly, the inclusion of Divvyendu Sharma's character, a conman, feels like a forced attempt to inject additional drama and moral conflict, which at times distracts from the main narrative.
R. Madhavan's character, Rati Pandey, a senior railway official, falls short of leaving a lasting impact. Despite Madhavan's caliber, the character feels underdeveloped and fails to resonate as deeply as others.
The series commendably tries to shine a light on the lesser-known facets of the Bhopal disaster, focusing on the railway officials' response. Yet, in its quest to be both informative and engaging, it sometimes struggles to maintain a consistent tone, veering between documentary realism and dramatic embellishment.
"The Railway Men" is a mixed bag. While buoyed by commendable performances, especially from Kay Kay Menon, it doesn't fully realize its potential in blending historical accuracy with compelling storytelling. It's a show that could have been a more poignant and powerful representation of a dark chapter in Indian history, but it still deserves attention for highlighting the unsung heroes of a devastating tragedy.