CAST: Anna Cathcart, Choi Min-young,  Anthony Keyvan, Gia Kim, Sang Heon Lee, Peter Thurnwald, Sarayu Blue, Michael K Lee, Lee-Sung-wok,
DIRECTOR: Jenny Han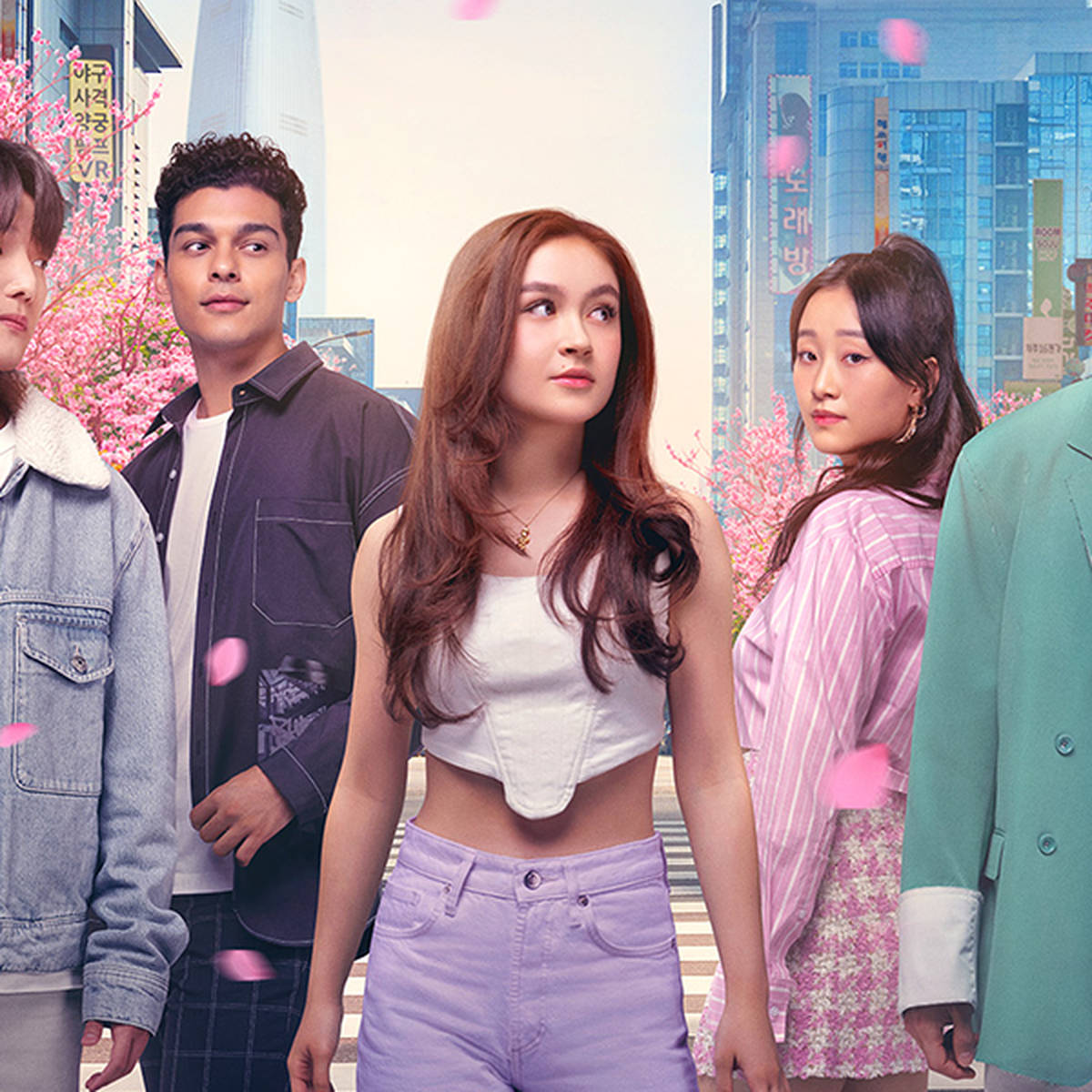 The debut episode of Netflix's romantic comedy series, "XO, Kitty," wastes no time in setting up its story, charging through the exposition with remarkable speed. The narrative kicks off with Kitty Song Covey, a 16-year-old biracial Korean American, boarding a plane from Portland to attend the Korean Independent School of Seoul (Kiss), her late mother's alma mater. Unbeknownst to her long-distance boyfriend, Dae, Kitty enrolls at Kiss without informing him, a well-intentioned romantic gesture that, predictably, ends in calamity. Soon after her arrival, Kitty discovers that Yuri, the wealthy teenage heiress who gave her a ride on her first day of school, is actually Dae's girlfriend. To make matters worse, Dae has been deceiving Kitty about his family's financial struggles, with his father working as Yuri's family driver.
Adding to the intrigue, Yuri's mother, Jin, the principal of Kiss, fabricates her past relationship with Kitty's mother, despite a photograph that proves otherwise. Unveiling yet another secret, Yuri reveals that she pays Dae to pretend to be her boyfriend, using their fake relationship to conceal her true affection for a girl named Juliana.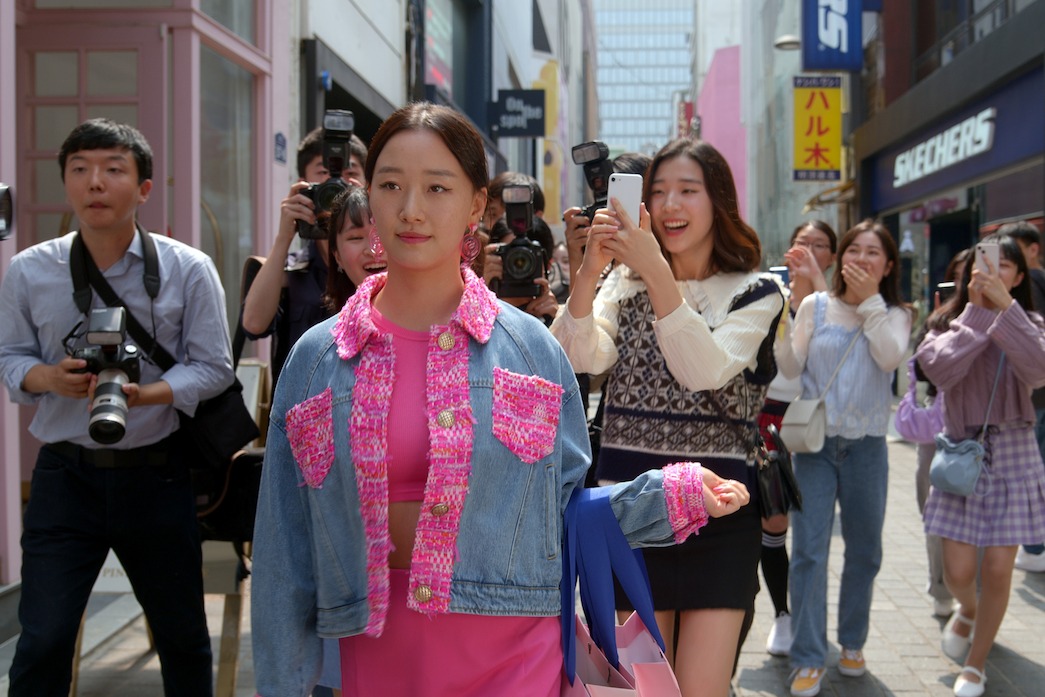 Hold on tight because the complexity of the plot in "XO, Kitty" only intensifies as the first episode reaches the 24-minute mark. Despite the escalating intricacies, the show manages to keep a lighthearted and enjoyable tone throughout.
"XO, Kitty" serves as a delightful spin-off of Netflix's "To All the Boys I've Loved Before" trilogy, adapted from Jenny Han's popular novels. Anna Cathcart, who originally portrayed Kitty as the spirited and bespectacled 11-year-old sister of the main character, takes on the role once again.
As a spin-off, "XO, Kitty" retains the essence of being a younger sibling, trading in the profound romance and simmering sexual tension for wholesome mischief and misadventures akin to those found on the Disney Channel. Clocking in at a maximum of 30 minutes per episode, the series maintains a brisk pace, never allowing its Scooby-Doo-esque mysteries to linger. Characters tend to vocalize solutions as soon as they encounter even the slightest hint, resulting in a swift resolution. However, these factors do not undermine the overall experience. In fact, for a children's program, the charming love triangles and suspenseful cliffhangers of "XO, Kitty" might be engaging enough to captivate even an adult audience, especially during routine tasks like folding laundry.
"XO, Kitty" takes viewers on a rollercoaster ride as Kitty navigates the aftermath of her disastrous first day at school. With her exceptional matchmaking skills still intact, Kitty quickly notices the lack of chemistry between Yuri and Dae, leading to a temporary halt in their romance due to a series of untimely interruptions. However, the focus on Dae's drama intermittently takes a backseat to the larger dramas unfolding among the high-achieving and affluent student body at Kiss.
Min Ho, Dae's playboy best friend and child of celebrities, initially serves as Kitty's antagonist but may undergo an unexpected change of heart. Q, who is of Iranian-Filipino descent, seeks Kitty's assistance in sparking a connection with the new French student at the school, showcasing Kitty's matchmaking abilities once again.
Impressively, most characters fluidly transition between speaking Korean and English, providing a pleasant surprise from Netflix, especially considering their approach in "Emily in Paris" where French characters conversed in English to avoid subtitles.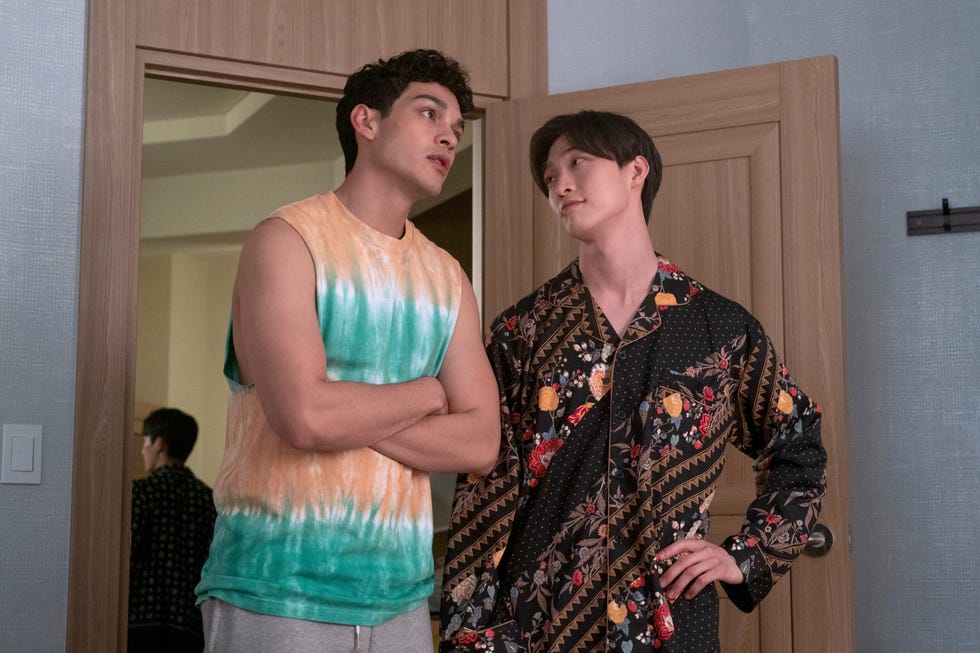 Despite the public embarrassment she endures, Kitty remains at Kiss to feel closer to her late mother, prioritizing her love for her mother over any dashed feelings for Dae. As she delves into her mother's past, Kitty becomes determined to uncover the truth behind Jin's secrets, which may involve a potential love triangle with the handsome Prof Alex or the cantankerous Prof Lee. Amidst the plot's unlikely twists and turns, the show serves as an introductory ode to Korean culture through Kitty's perspective.
Additionally, Kitty's exploration of her heritage includes experiencing the joys of Chuseok, a holiday akin to Thanksgiving, while her struggle with failing grades provides recurring comedic moments highlighting the perceived shortcomings of the American education system.
While not aiming for prestige television status, "XO, Kitty" possesses a charming cast that makes it a worthwhile watch, inviting viewers to revisit the series in subsequent seasons. The show is now available for streaming on Netflix.