CAST: Neena Gupta, Nasseruddin Shah, Ratna Pathak Shah, Vivaan Shah, Imaad Shah, Heba Shah, Lara Datta, Priyanshu Painyuli, Wamiqa Gabbi, Gulshan Grover, Richa Chaddha,
DIRECTOR: Vishal Bhardawaj
A true master of adaptations, from his William Shakespeare trilogy (including Maqbool, Omkara, and Haider) to Ruskin Bond's Susanna's Seven Husbands (Saat Khoon Maaf), Vishal Bhardawaj now sets his sights on one of the greatest crime novelists in history, Agatha Christie. It's a tremendous compliment to affirm that he continues to impress us once more.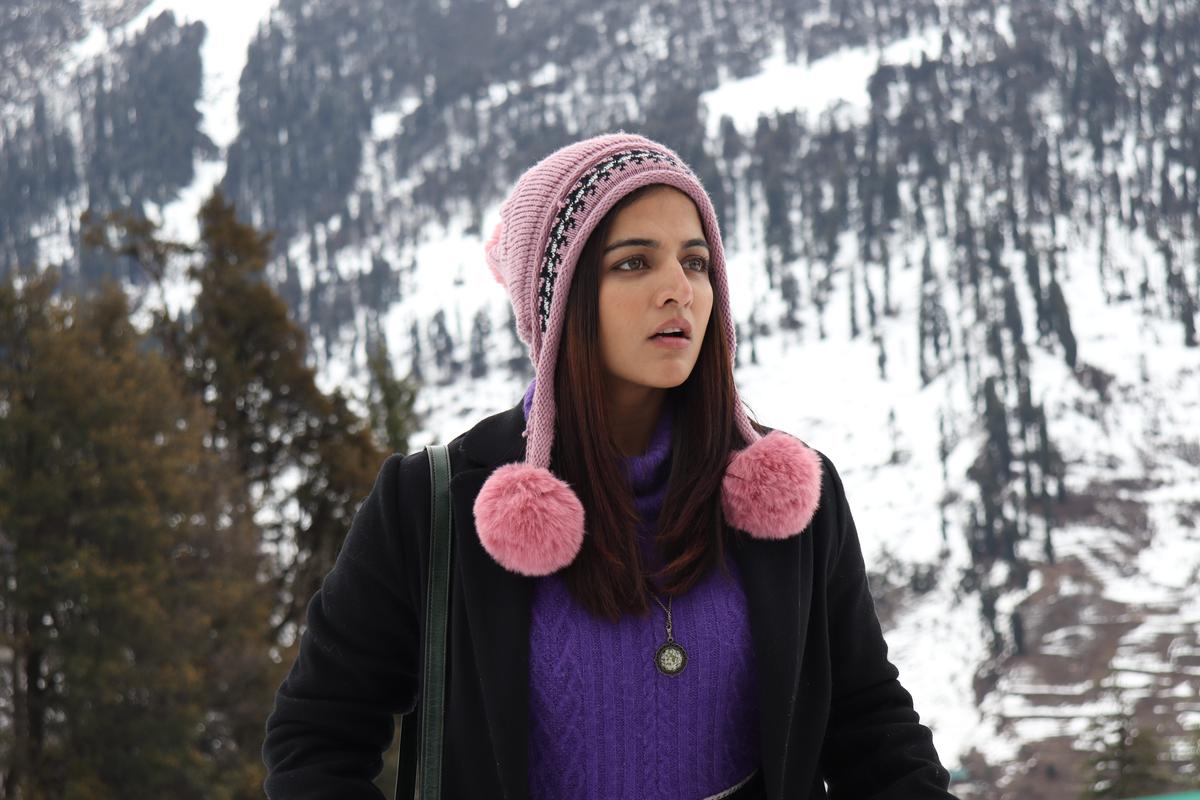 Embracing the rich storytelling legacy of Agatha Christie, Bharadwaj delves into a tradition well-established by British TV channels like the BBC and ITV, which have been a staple of household viewing for decades. This undertaking is no small feat, as he infuses the story with an Indian context and a local spin, creating characters who seamlessly blend into any neighborhood.
Reimagining Christie's classic, "The Sittaford Mystery," this time, the stage for a most sinister murder is set amidst the snow-covered landscapes of Manali and the Solang Valley.
What adds an amusing twist is the inclusion of the entire Naseeruddin Shah-Ratna Pathak Shah family, including their kids Vivaan, Imaad, and Heba, alongside a substantial cast of actors. Bharadwaj's detective, Charlie Chopra, played by the very personable Wamiqa Gabbi, is a quick-witted Punjabi woman, who also happens to be an organic farmer and has deeply personal stakes in solving this murder.
Vishal transforms Agatha Christie's 1931 British novel, "The Sittaford Mystery," transporting it to the captivating landscapes of Solang Valley and Manali in Himachal Pradesh. However, while the snow-covered mountains and ancient mansions provide a visual link to the original text, the adaptation diverges significantly in its portrayal.
The characters and their backgrounds are richly imbued with local flavors, drawing from India's diverse ethnic tapestry. Taking the lead as the detective in charge of the murder case is Charlie Chopra, portrayed by Wamiqa Gabbi, a spirited Punjabi woman. She is engaged to Jimmy, played by Vivaan Shah, an entrepreneur who finds himself in custody as a suspect in the murder of his maternal uncle, Brigadier Rawat, brought to life by Gulshan Grover.
Gulshan Grover, renowned for his portrayals of 'villains' over the years, takes an unexpected turn in this story by becoming the victim himself. His polished demeanor and an underlying streak of malevolence provide an intriguing posthumous presence that lingers throughout the storyline.
Roy, portrayed by Naseeruddin Shah, assumes the role of a paranormal investigator and attempts to summon Lady Rose, the guardian spirit of Solang Valley, to announce Rawat's demise. While Agatha's novel also commenced with a table-turning session, the scene in Charlie Chopra exudes a theatrical quality that unequivocally dispels any notions of a supernatural murder mystery. Given that the story is set almost a century after the original text, the other actors in the room share our amusement and skepticism regarding the mystical elements.
Wamiqa, who embodies the character of Charlie, effectively channels the essence of a hereditary detective, having been meticulously trained by her estranged mother (keep an eye out for her cameo). What sets "Charlie Chopra & the Mystery of Solang Valley" apart is Vishal's skillful interweaving of each character's individual backstory with the investigative process. This narrative approach gives wings to this whodunit because every suspect not only possesses a motive but also the means and determination to commit the crime. Ultimately, it's the one who took the fateful step in that critical moment who emerges as the perpetrator.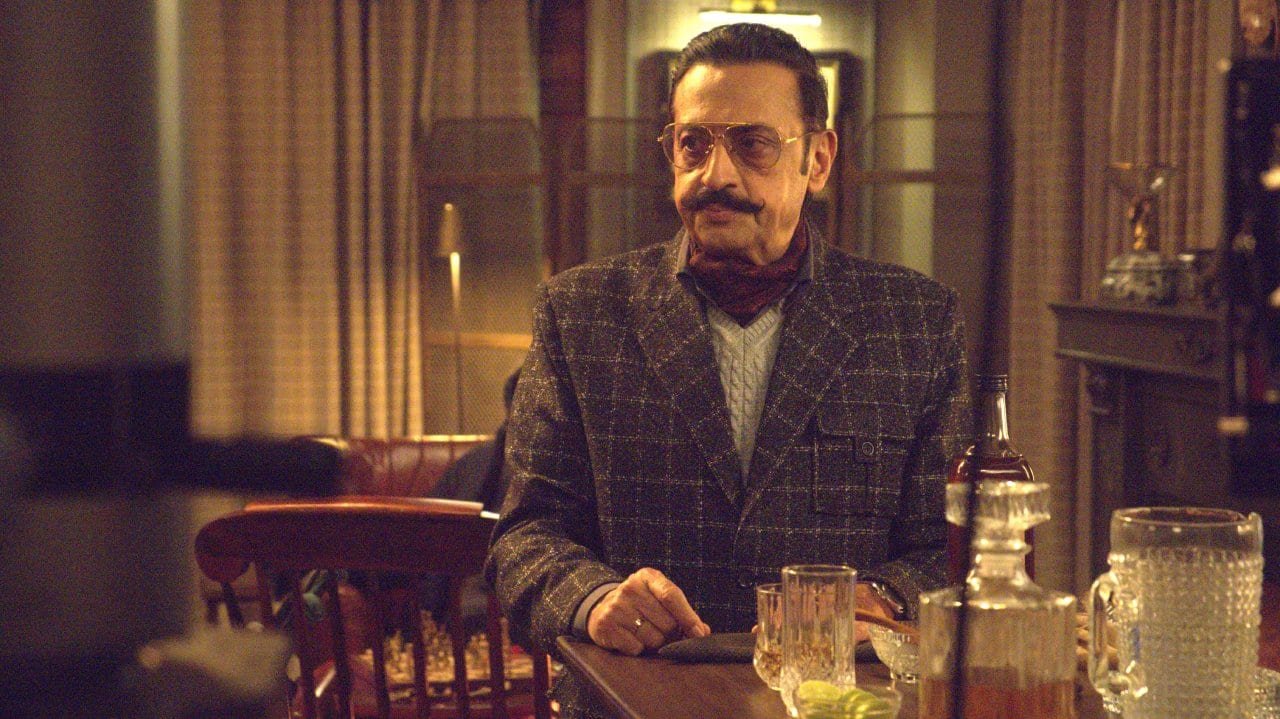 As Charlie delves deeper into her investigation, we encounter a myriad of side-plots that could easily stand alone as separate short stories. Among them are a physically-challenged Parsi woman (Ratna Pathak Shah), a no-nonsense and irritable young man (Imaad Shah), a struggling writer (Chandan Roy Sanyal) and his wife who runs a beauty parlour (Paoli Dam), a dialysis-bound former soldier (Danish Aslam), a retired army general, a single Muslim woman (Lara Dutta) and her daughter, a kindly uncle and aunt (Neena Gupta), and the most conspicuous suspect of all – the household help and his wife (Hiba Shah).
The ensemble casting of the Naseeruddin Shah family, a murder executed by striking someone on the head with a tabla, and a notable reference to Vijay Anand's 1966 thriller, "Teesri Manzil," are just a few of the clever nods within Vishal's screenplay.
There are a couple of deeply poignant moments that stand out, such as Wamiqa's poignant act of pretending to call her estranged mother on the phone instead of addressing the camera for a more intimate conversation. Additionally, there are touching scenes like a soldier aiding a wounded comrade and a mother's heartbreaking betrayal by a lustful father.
Vishal's incorporation of original music throughout the series encompasses a range of emotions. From the catchy opening theme featuring Sunidhi Chauhan's rendition of 'Charlie Chopra,' which tends to linger in one's mind, to Sunidhi and Rekha Bhardwaj's contemplative compositions in the aforementioned emotional scenes, and the contemplative yet suspenseful use of the tabla and sarangi – all add depth to the storytelling.
These elements of indigenous music, humor, and character dynamics provide "Charlie Chopra & the Mystery of Solang Valley" with a fresh perspective, even for those familiar with the original book.
Streams on Sony LIV