CAST: Varun Sharma, Pulkit Samrat, Pankaj Tripathi, Richa Chaddha and Manjot Singh
DIRECTOR: Mrighdeep Singh Lamba
The third installment of the "Fukrey" franchise takes the audience on another adventure with Hunny, Choocha, Laali, and Panditji. The movie opens with a fun recap of the previous two parts, bringing viewers up to speed with the story. This time, Bholi Punjaban is running for the position of Water Resources Minister, and Choocha becomes her unexpected opponent. As the story unfolds, Bholi devises a plan to hinder Choocha's campaign, leading to a series of hilarious and outrageous events.
The four friends journey takes them to South Africa in search of diamonds, and a bizarre incident grants Choocha and Hunny the ability to create petrol. However, the narrative starts to lose its way in the second half, becoming overstuffed with toilet humor and sequences that occasionally induce laughter. While slapstick humor is expected in such a film, this installment struggles to capture the charm of the original, as it tries to incorporate too many subplots.
Initially, the story seems to revolve around the election contest between Choocha and Bholi. Still, it shifts focus to Bholi's unscrupulous methods to defeat Choocha, introducing a love triangle, kidnapping, and their struggle against a water mafioso who wants to exploit their newfound ability. Some sequences are funny, but many feel overextended and fail to enhance the overall narrative. The movie briefly touches on the concept of "day zero" when there is no water, offering a glimpse of its implications, but this idea isn't explored further.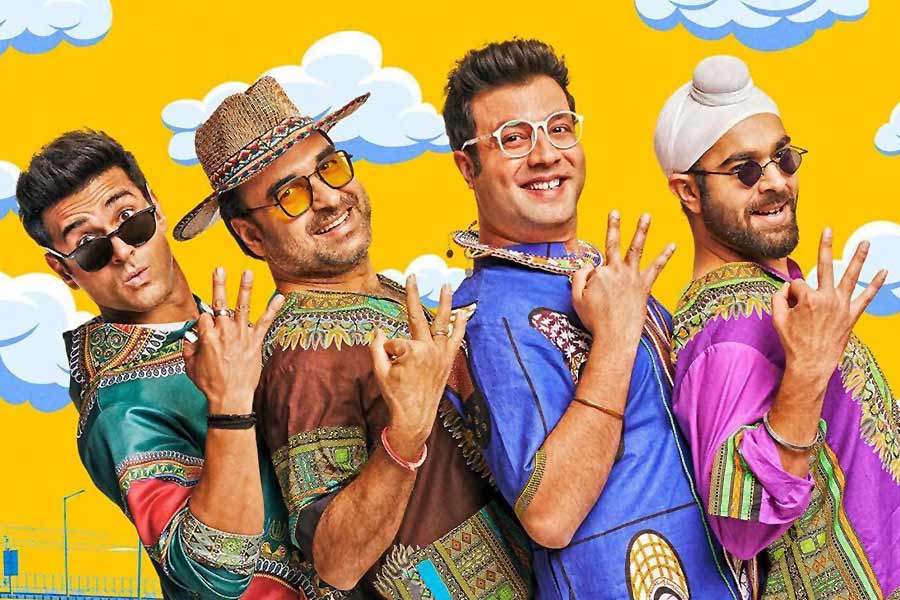 Among the cast, Varun Sharma stands out with his impeccable comic timing, delivering effortless humor throughout the film. Pankaj Tripathi also shines in his role, while Pulkit Samrat is passable as the smartest member of the group. Richa Chadha as Bholi and Manjot Singh as the exasperated friend deliver solid performances. The quirky music by Tanishk Bagchi and Abhishek Nailwal complements the humorous situations well.
Overall, "Fukrey 3" has its moments and will make you laugh, especially if you enjoy slapstick comedies. However, the convoluted storyline and excessive subplots leave much to be desired. It's worth a one-time watch for fans of the franchise.