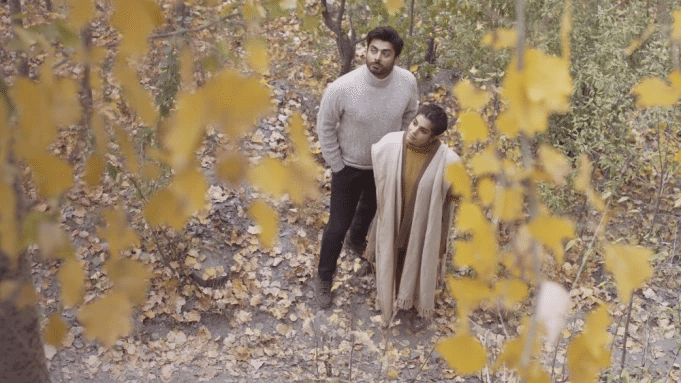 "Barzakh," starring top Pakistani actors Fawad Khan and Sanam Saeed, is the only South Asian selection at Series Mania this year.
The series will debut in the showcase's International Panorama, a 12-title competitive section where it will be eligible for the best series, director, actress, actor, student jury and audience awards.
"Barzakh" (6 X 58′) is helmed by critically acclaimed director Asim Abbasi who also directed Zindagi's first Pakistani original "Churails" and the feature film "Cake." It is produced by Waqas Hassan and Shailja Kejriwal for Zindagi, the Indian subcontinent focused programming block on streamer ZEE5 Global.
The series is a family drama centered around an elderly man's quest for love. It explores intergenerational trauma between fathers and sons. The narrative is framed within a fantastical world of supernatural beings and otherworldly events that reveal the chasms between life, death and rebirth.
"What does it mean to be human? What does it mean to have a soul, and does it survive us? How does one find hope and joy in a perpetual state of limbo? These are the central concerns of 'Barzakh,' " says Abbasi  
The series was shot on location in Karachi and the picturesque Hunza valley.
"Barzakh" is a deeply personal show for Abbasi. "In the aftermath of my father's passing, and witnessing my son grow into a young boy, I found myself consumed with nostalgia, and memories of times gone and loves lost. And I began to think about my fears – the end of consciousness, the end of imagination, the end of love. And from these fears, grew a story where love was indeed eternal. Where it survived us – making it the ultimate human legacy," Abbasi said.
 'Barzakh' is a product of COVID brain – it was a time where like everyone else, Asim and I were talking about love, life, death, losing loved ones, unable to say our goodbyes. There was a sense of loss, but also confusion, because of a lack of completion. Death and parting didn't seem like a finality like it used to because funerals and weddings were both happening on Zoom. This new reality was surreal and to make any sense of it, physical contact or in-person meeting with friends and family became crucial. Hence the idea about a show which essentially was a family reunion came up." says Kejriwal
"But families are never easy. And the families that Asim creates are complex, layered, anguished, funny and vulnerable at the same time," Kejriwal added.
Abbasi, who worked with Saeed on "Cake," praises the actor's "stoic otherworldliness" in the show. On Khan, who recently starred in "The Legend of Maula Jatt," the biggest Pakistani box office hit of all time, Abbasi says that the actor "gave so much honesty and authenticity to his performance, capturing both the charm and the defiance of his character with ease."
"Barzakh" marks a tonal shift for Abbasi from the verve of "Churails."
"'Churails' had a flamboyant flair and kinetic energy to it. It found its crux in the exploration of rage and our stylistic choices for that series mirrored that. 'Barzakh' is more concerned with the silences, the spaces in between of what is said and not said. It is enigmatic and mystical in its essence. And therefore, it needed a different level of control, restrain and precision," Abbasi said.
Zindagi was launched in 2014 and its original commissions also include "Ek Jhoothi Love Story," "Dhoop Ki Deewar," "Qatil Haseenaon Ke Naam" and "Mrs. & Mr. Shameem."
"With Zindagi I am trying my best to create a safe space for writers and directors to explore and express fearlessly. That really is the only commissioning philosophy I have. So rather than trying to force fit an artist's thought to the 'need' of audiences, we are this little boutique trying to find the right audience for every piece of original thought. I firmly believe that every [piece of] content can find its audience as well as its returns if made within realistic budgets," Kejriwal said.
Both Abbasi and Kejriwal are elated at making the Series Mania cut.
"Being a part of the Series Mania selection gives my team and I great courage and a sense of validation that it's okay to think beyond data. The space for original thought is shrinking rapidly and it is encouraging moments such as these of being 'seen' and acknowledged that gives us hope and wings," Kejriwal said.
Abbasi added: "As artists, we often find ourselves working in a bubble for long periods, away from outside viewpoints, so to be selected by the programmers at a prestigious festival, where some of the most interesting series from the globe will be having their premieres, is very humbling. 'Barzakh' has been an experiment of sorts, for both me and Zindagi – a narrative that defies easy definitions. And to see it carve a space out for itself on an international stage, is truly a joyous moment for the entire team."