CAST : Regina Cassandra, Barun Sobti, Mita Vashisht, Sumeet Vyas, Gayathrie Shankar, Chandan Roy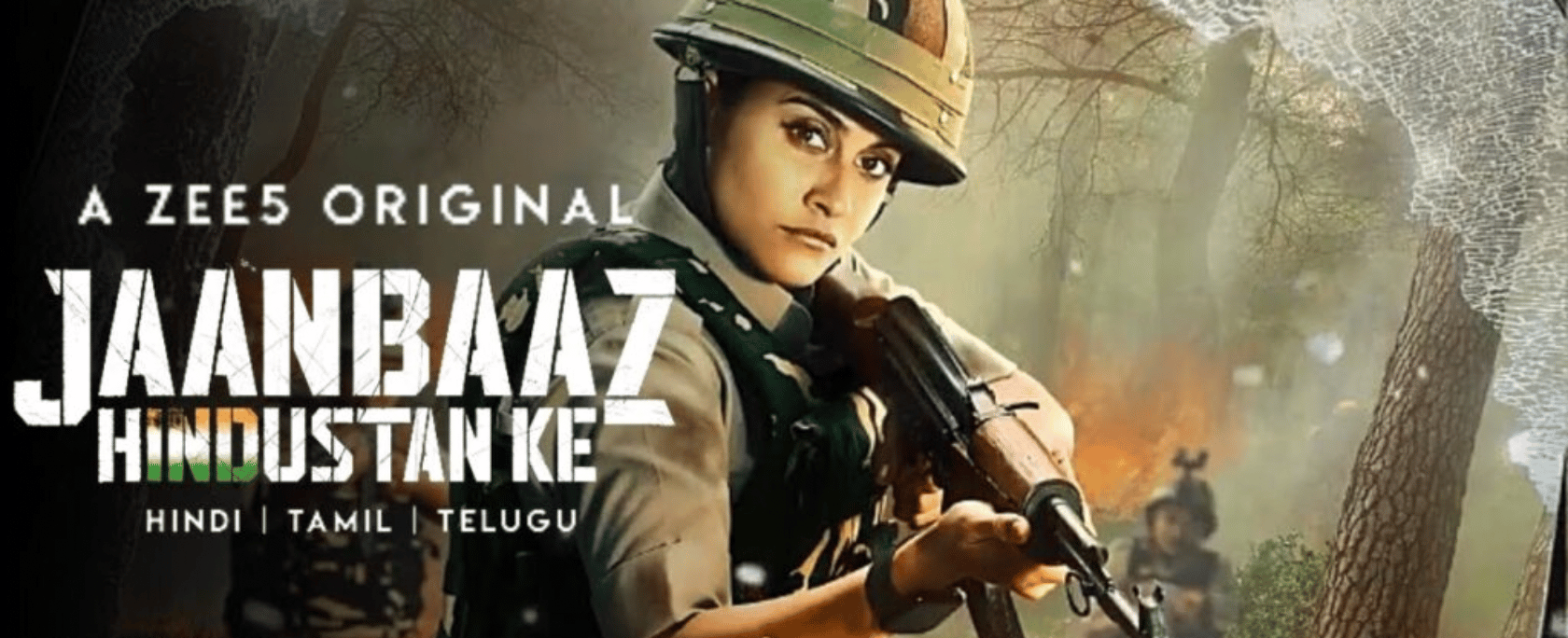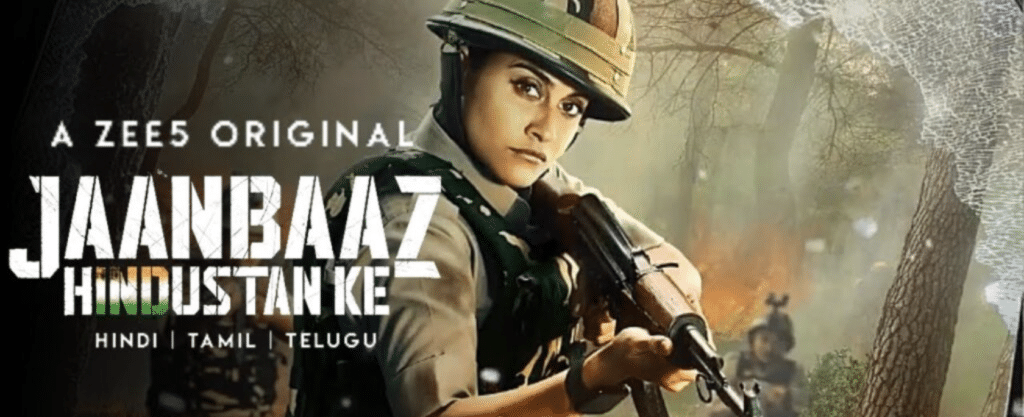 National Film Award winner Srijit Mukherji presents us with a deep and well-crafted story that achieves the perfect balance of action with empathy. With a strong female lead and a stellar supporting cast, Jaanbaaz Hindustan Ke was an engaging and enjoyable watch. This eight-episode web series, available now in its entirety to stream on Zee5, paints the story of respected IPS officer Kavya Iyer (Regina Cassandra), who falls from grace into a tangled web of terrorism into which only she seems to be able to solve.
A strong-willed, fiercely intelligent young woman, Kavya exists in a world traditionally dominated by men, fighting her way through struggles that all women in the workforce face: trying to be taken seriously by authority figures, working triple time to prove her worth, and balancing her crumbling family life with her devotion to her job. Kavya is woven as an intricately complicated character, a true depiction of a real woman with all her flaws. She swears like a sailor, cries in her vulnerability, can beat any suspect to a bloody pulp and then turn around and be a gentle and loving mother to her young son.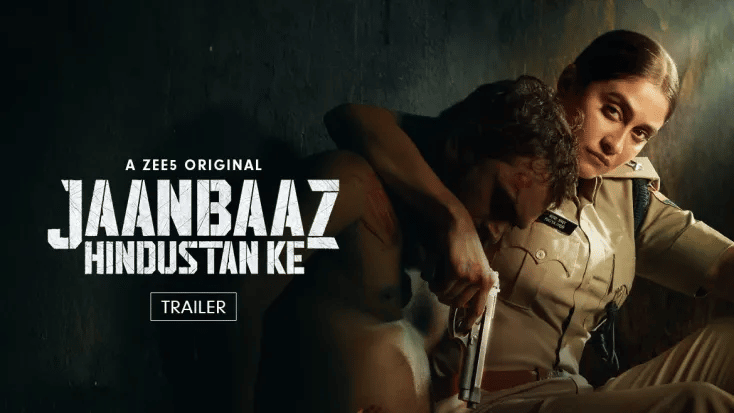 That's some real-life womanhood right there.
The story wraps around Kavya as she discovers a that a terrorist group is smuggling in dangerous levels of an explosive compound called RDX. These terrorists are using drones armed with RDX to target and kill major political figures across several states. In her quest to find the source, she leads her team into a trap, getting her deputy and a handful of officers killed in the process. Her fall from grace is instantaneous, but she is firm in her convictions that she can solve this case, and is eventually absorbed into a team at the National Investigation Agency (NIA), headed by Mahira Rizvi (Mita Vashisht). Will they ever find the culprits? You'll have to watch to find out.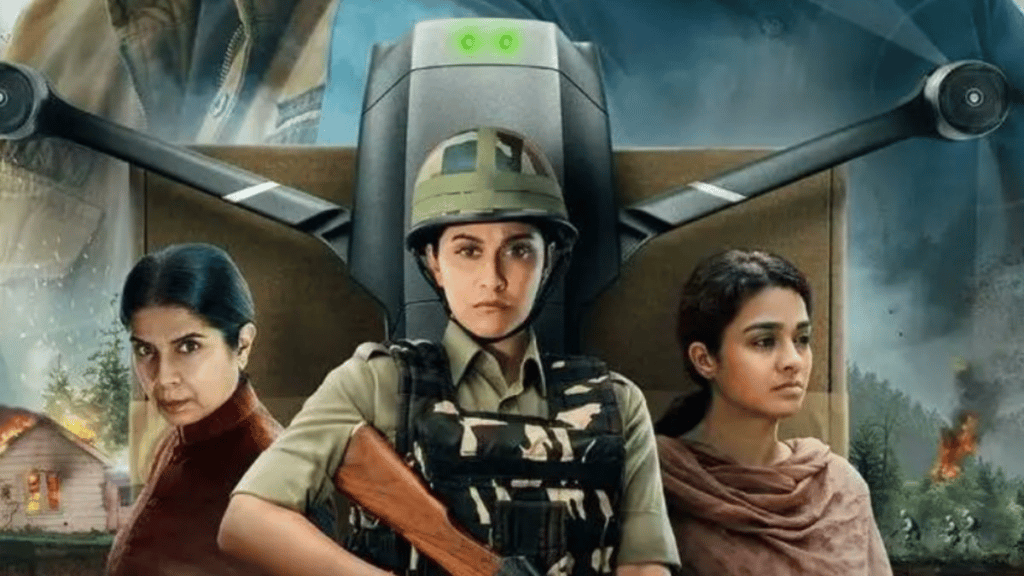 The care that went into crafting not only the characters but the story was impressive to me. Mukherji seems keenly aware of how to weave a narrative, how to hook you in, and keep you clicking on the "watch next" button for the solid five hours it took to bingewatch the series in one go. His handling of difficult subject matter, violence, terrorism, and death and graphic themes was done with subtlety and grace. Of course, there was enough dishoom-dishoom to keep the action going, but it wasn't overdone.
It was so refreshing to see a nice range of diasporic representation in India. The story took us across several cities and states, used many different languages, and showed just how many cultures and people exist on the subcontinent. Often shows and movies are all so singular in this way, so the representative array featured here was very good to see.
The most captivating thing about this series was how incredibly human the story was. Kavya and her relationship with her estranged husband, Sameer (Barun Sobti) was especially poignant in its execution. Her relationship with her young son and guilt over constantly having to leave him for work was something all mothers in the workforce face. Even the very sensitive topics, like terrorism and religious extremism, were presented with empathy. There are two sides to every coin, and Mukherji took the time to show us both.
All in all Jaanbaaz Hindustan Ke was a good watch. Four stars!