CAST: Bai Yu, Ni Ni, Zhao Da, Meng Zi Yi, Jin Han , Li Yun Rui
DIRECTOR: Su Chao Bin
Streams on Viki and Tencent.
This drama is based on the novel of the same name by Wei Yu. Parallel World" is a gripping Chinese drama that takes viewers on a thrilling journey filled with mystery, suspense, and unexpected twists. The story begins with a dramatic first episode that sets the tone for the entire series. Ye Liu Xi, played brilliantly by Nini, finds herself in a life-threatening situation, hanging by a thread. However, her resourcefulness and determination shine through as she surprises her captor and manages to escape.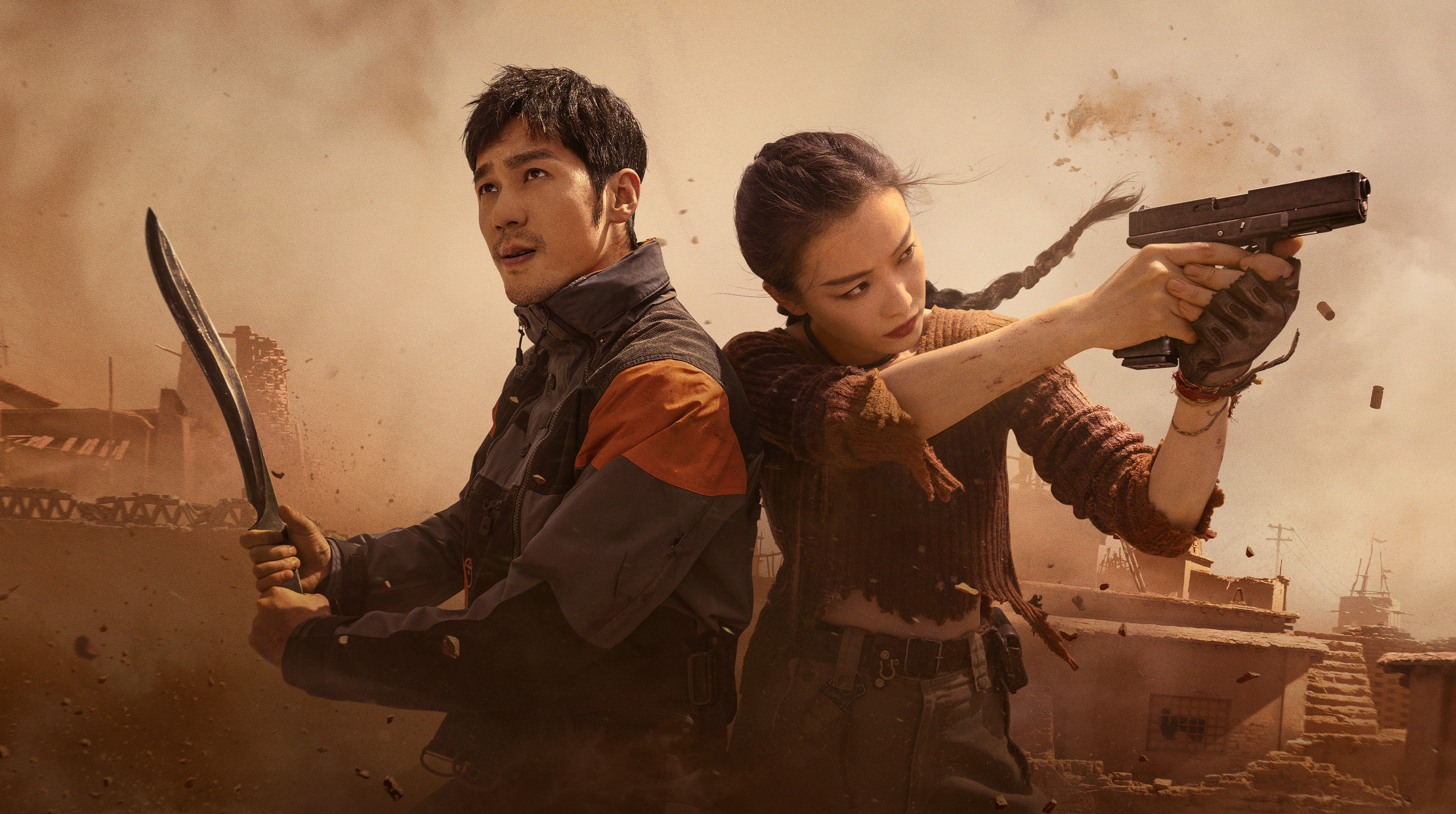 As the story unfolds, we are introduced to a complex web of characters and plotlines. Liu Xi's quest to find Chang Dong, who disappeared two years ago, leads her to a mysterious town where she encounters an old man who holds a crucial piece of information. The drama keeps us on the edge of our seats with Liu Xi's enigmatic actions and her connection to Chang Dong.
But "Parallel World" doesn't stop there. It introduces another layer of intrigue with the presence of a serial killer wearing a skin mask, terrorizing unescorted women. Liu Xi's involvement as a driver for prostitutes adds a unique dimension to her character.
The drama's true strength lies in its character development and the evolving dynamics between Liu Xi, Chang Dong, and Fei Tang. Their journey to uncover the truth about Kong Yang and the missing 18 people is both emotionally charged and intellectually stimulating.
The cinematography in "Parallel World" is nothing short of spectacular, capturing the vastness and beauty of the desert landscapes. Nini's portrayal of Liu Xi is captivating, and the chemistry between the lead characters adds depth to the narrative.
One of the standout moments in the series occurs when the group encounters desert bandits. The unexpected fanboy reaction of the bandits towards Liu Xi adds a touch of humor and unpredictability to the plot.
The mystery deepens as Liu Xi grapples with amnesia and unexplained phenomena in the desert. The tension builds as they witness bizarre apparitions, leaving viewers with a sense of unease and curiosity.
"Parallel World" is a masterfully crafted drama that seamlessly weaves together elements of suspense, drama, and supernatural intrigue. It keeps you guessing at every turn and leaves you eagerly anticipating the next episode. With its engaging storytelling and strong performances, this drama is a must-watch for fans of the genre. Don't miss the opportunity to dive into this parallel world of mystery and adventure