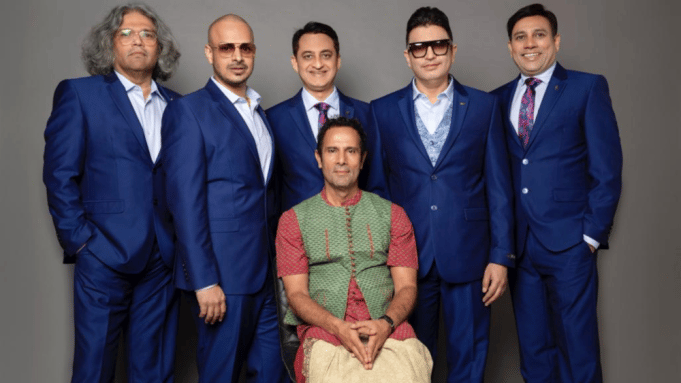 "The Cell" director Tarsem Singh is making a comeback to feature films with "Dear Jassi," his first Indian project.
The film has completed a 50-day schedule in Punjab, northern India and is heading to Canada for a two-week shoot. Post-production will take place in Montreal.
Plot details are under wraps save that it is based on a true story. Cast details have also not been revealed at this time.
The film is written by Amit Rai ("Oh My God 2").
"It's my passion project and I believe this is the right time for the world to see it," Singh said. "Such a strong story needs to be told."
Singh made his feature directorial debut with Oscar-nominated film "The Cell" (2000), starring Jennifer Lopez. He went on to direct Berlin winner "The Fall" (2006), starring Lee Pace; "Immortals" (2011), featuring Henry Cavill, Mickey Rourke and John Hurt; Oscar-nominated "Mirror Mirror" (2012) with Julia Roberts and Lily Collins; and "Self/less" (2015) starring Ryan Reynolds and Ben Kingsley.
The filmmaker, who also directed NBC series "Emerald City," is famed for his commercials and music videos for Lady Gaga, Deep Forest and R.E.M.
"Dear Jassi" is shot by Brendan Galvin ("Plane"). It is produced by Bhushan Kumar for leading Indian studio T-Series, Vipul D. Shah, Ashwin Varde and Rajesh Bahl for Wakaoo Films, Sanjay Grover for Creative Strokes Group and Singh. 
Kumar said: "This is our first foray into mainstream international cinema and we are thrilled with the experience."
Shah spoke about watching Singh "weave his magic on set," with Varde describing the project as "an extraordinary subject helmed by an extraordinary director," with Bahl commending the director's "spectacular" vision.
Grover, who was previously with MGM, added: "Producing my first film with a director like Tarsem whom I love and to partner with visionary producers like T-Series and Wakaoo Films is truly very exciting."
"Dear Jassi" will release worldwide mid-2023.