As we wrap up 2022, I wanted to share my top 15 shows that I have watched in 2022!
15. Narco-Saints
Main Cast: Ha Jung-Woo, Hwang Jung-Min, Park Hae-Soo, Jo Woo-Jin, Yoo Yeon-Seok
Based on true events, Narco-Saints, tells the tale of a South Korean entrepreneur, Kang In-Gu (played by Ha Jung-Woo) who moves to Suriname to open up a skate fishing business. However, after being wrongfully framed and imprisoned for drug trafficking, Kang In-Gu risks his life and joins Choi Chang-Ho (played by Park Hae-Soo) on Korea's National Intelligence Service's secret mission to capture and bring down Jeon Yo-Hwan (played by Hwang Jung-Min), a Korean drug lord fronting as a local pastor in Suriname.
14. Revenge of Others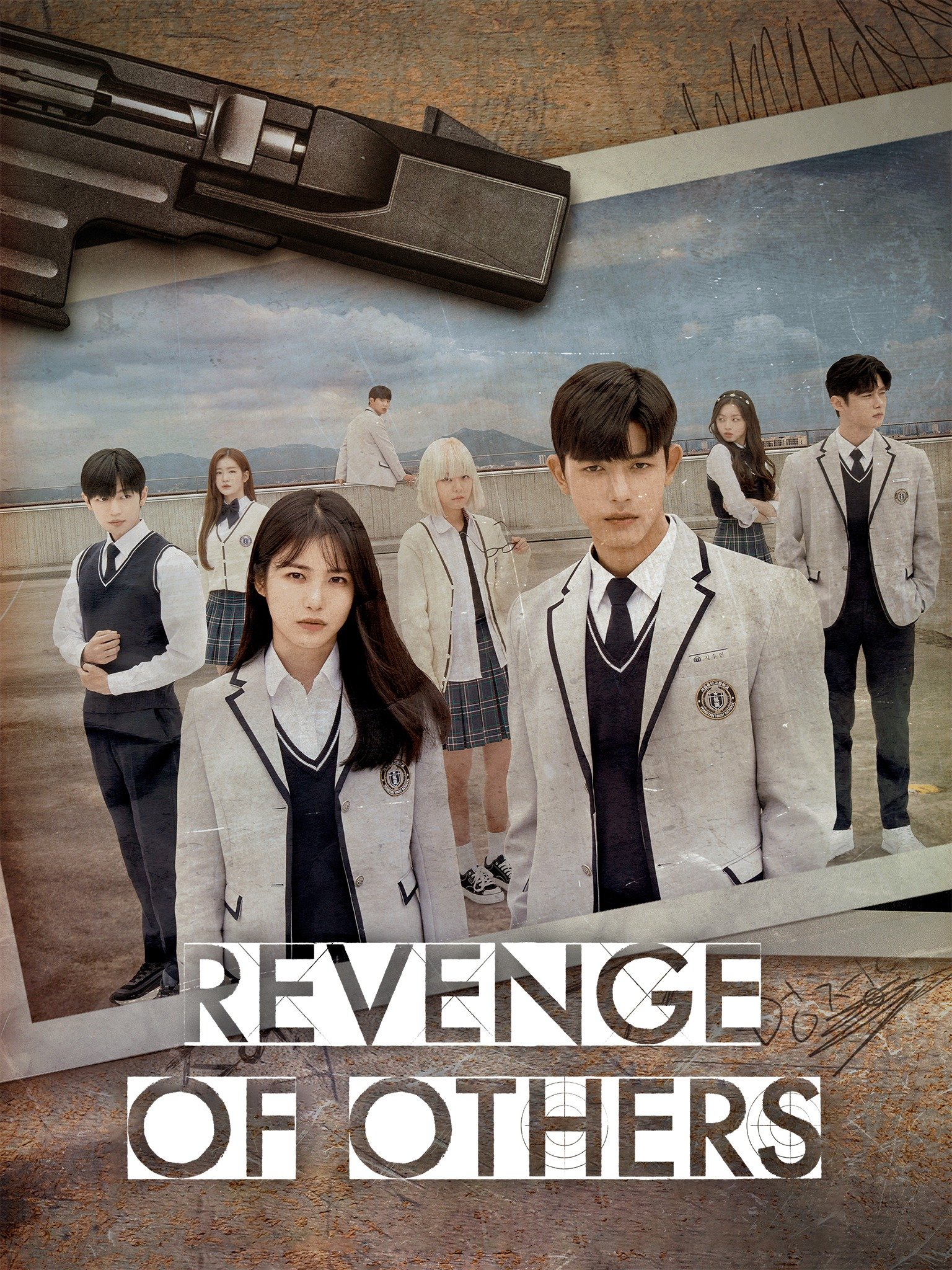 Main Cast: Shin Ye-Eun, Park Solomon, Seo Ji-Hoon, Chae Sang-Woo
Despite being adopted and separated at a young age, Ok Chan-Mi (played by Shin Ye-Eun) still kept in regular contact with her twin brother (Park Won-seok). After suddenly learning that her brother committed suicide, Chan-Mi transfers to his high school to unearth the truth behind his death. While at the new school, Chan-Mi slowly begins piecing together her brother's life and realizes that she did not know him as well as she thought and faces many challenges while adapting to life in Seoul as she struggles to make friends and trust her classmates. Eventually she befriends and becomes allies with Ji Soo-heon (played by Park Solomon) as they investigate her brother's death.
13. Weak Hero Class 1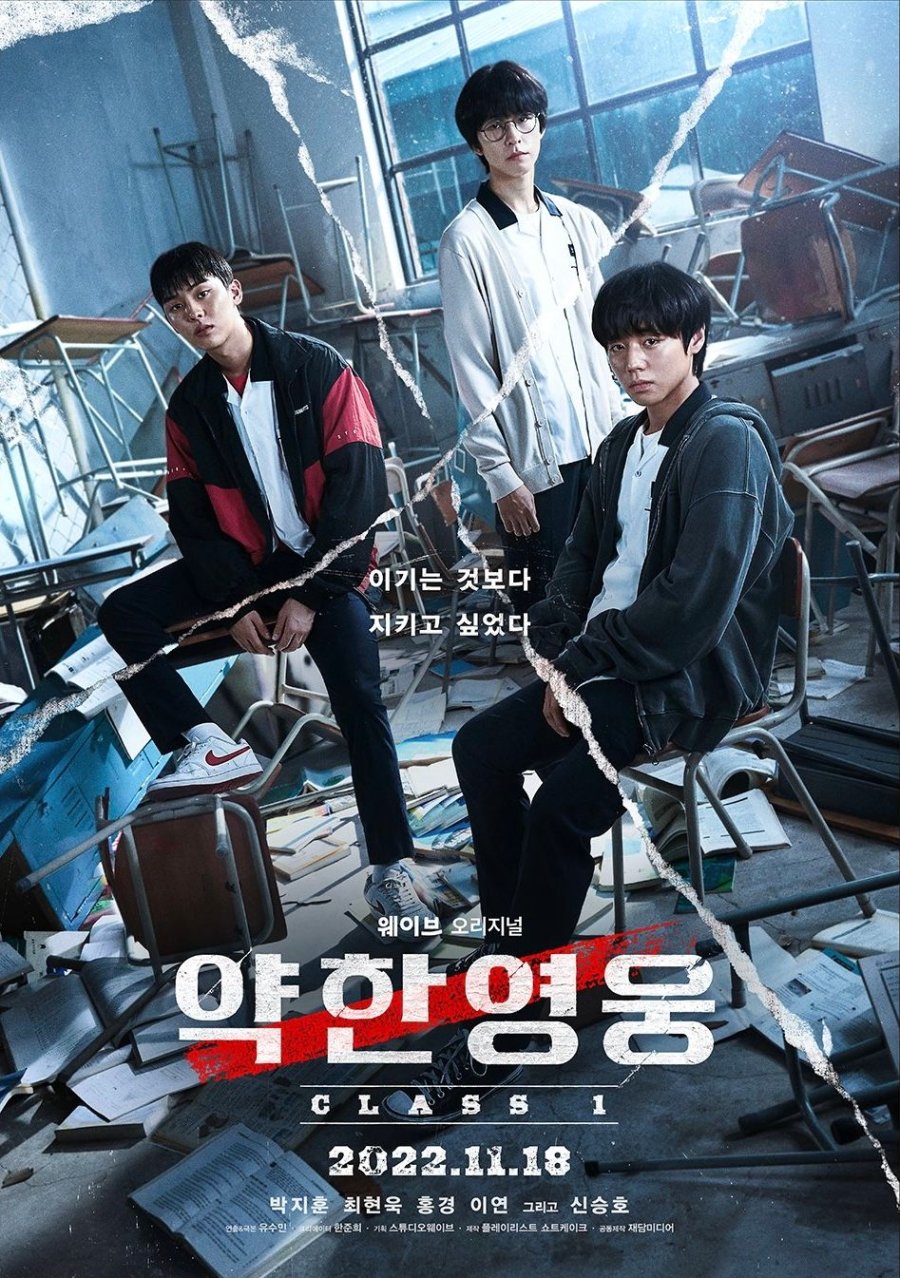 Main Cast: Park Ji-Hoon, Choi Hyun-Wook, Hong Kyung
Yeon Si-Eun (played by Park Ji-Hoon) is the high school's top student, but an easy target for school bullies. Although Si-Eun seems frail and defenseless, he leverages his intellect to protect himself during his battles. Si-Eun accidentally befriends Soo-Ho (played by Choi Hyun-Wook), a phenomenal fighter who sleeps during class after spending all night doing part-time jobs. The duo eventually befriend Beom-Seok (played by Hong Kyung), the son of an assembly man who suddenly transfers to their high school after experiencing intense bullying at his previous school. A great friendship slowly emerges between these three as they attempt to survive school bullies, bring down the drug/gambling ring, and navigate the struggles of growing up.
12. You Are My Glory
Main Cast: Yang Yang, Dilraba Dilmurat
You Are My Glory follows the life of Qiao Jing Jing (played by Dilraba Dilmurat), one of Shanghai's hottest celebrities with an impeccable reputation and loyal fans. However Jing Jing's perfect illusion is at risk after a video of her terribly playing Honor of Kings, an online mobile game, begins trending. In an attempt to save her reputation and contract, Jing Jing agrees to play a casual match at next month's Honor of Kings award ceremony. With only one month to improve her skills and save her deal and image, Jing Jing actively begins practicing Honor of Kings and eventually enlists the help of her former classmate and crush, Yu Tu (played by Yang Yang).
11. Alice in Borderland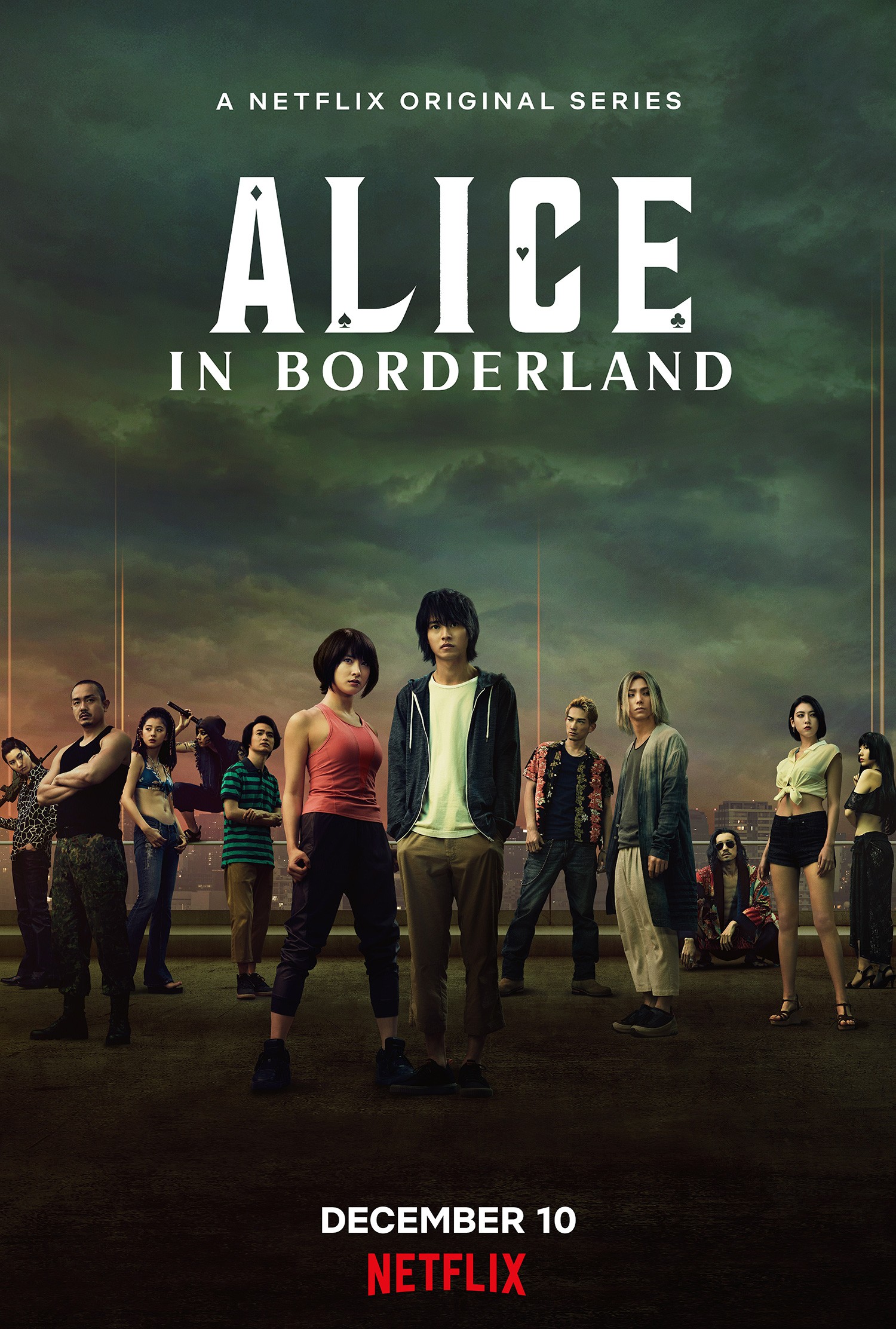 Main Cast: Kento Yamazaki, Tao Tsuchiya, Asahina Aya, Nijirô Murakami, Ayaka Miyoshi
Despite being highly intelligent and a member of a wealthy family, Arisu has little to no ambition for a career and spends majority of his time gaming. One day while in downtown Tokyo, Arisu and his childhood friends Chote and Karube are transported to a parallel, abandoned Tokyo. Arisu and his friends realize that they are trapped in this alternate universe and must play dangerous games to extend their "visas". The difficulty of each game and the length of their visa extension is represented by a playing card; the higher the number, the more difficult the game will be and each suit represents a different type of game. The moment that a player's visa expires, they are instantly killed with a laser beam from the sky.
10. Tomorrow
Main Cast: Kim Hee-Seon, Ro Woon, Lee Soo-Hyuk, Yun Ji-On, Kim Hae-Sook
Despite having numerous certifications and a wide range of skills, Choi Jun-Woong (played by Ro Woon), struggles to find a full-time job at a company. While on a late night walk, Jun-Woong accidentally stumbles upon two grim reapers, Koo Ryeon (played by Kim Hee-Seon) and Lim Ryung-Gu (played by Yun Ji-On), who are members of the underworld's crisis management team. After accidentally interfering with their case, Jun-Woong joins Koo Ryeon's team as a part-time contract worker and helps the team prevent suicides from occurring in the land of the living.
9. All of Us Are Dead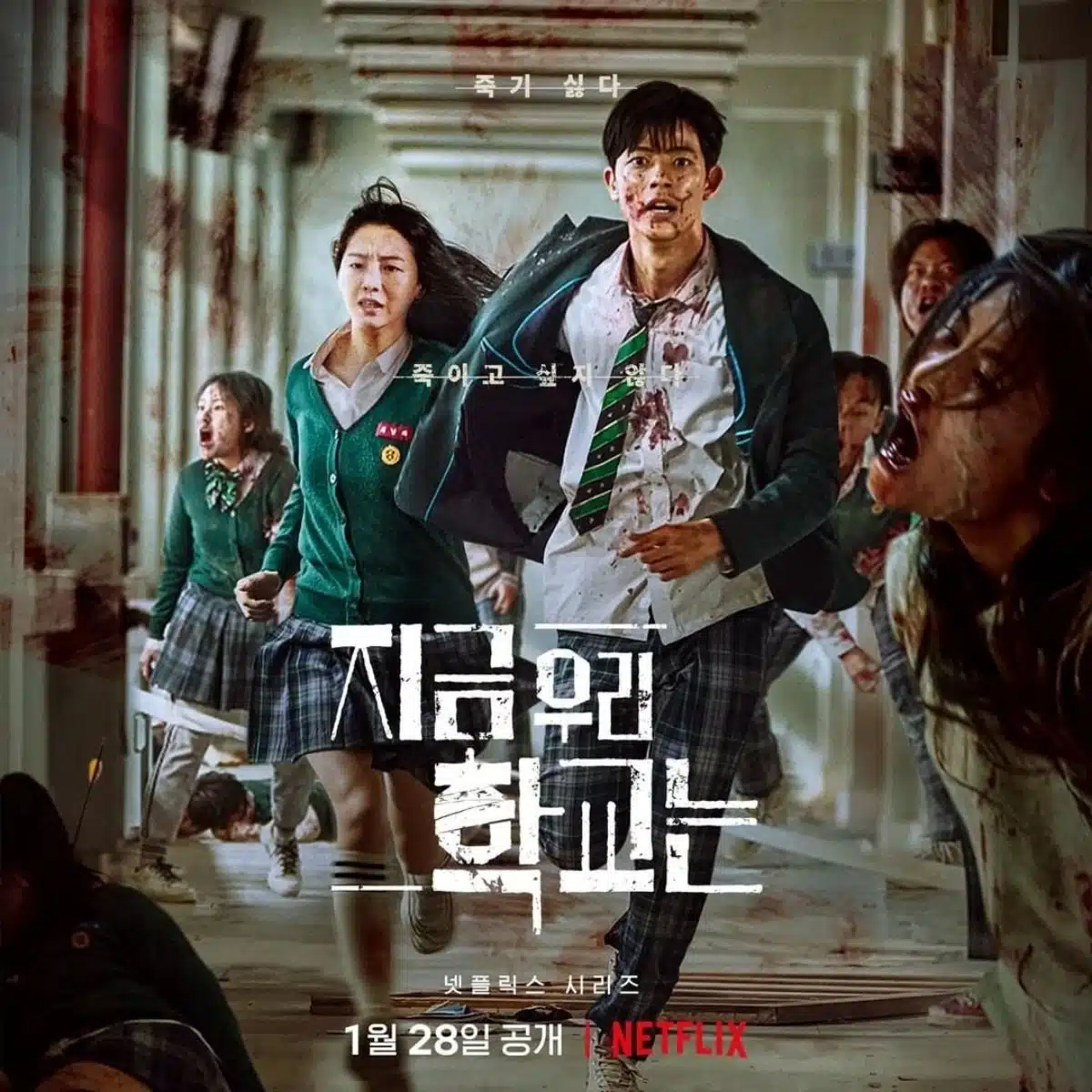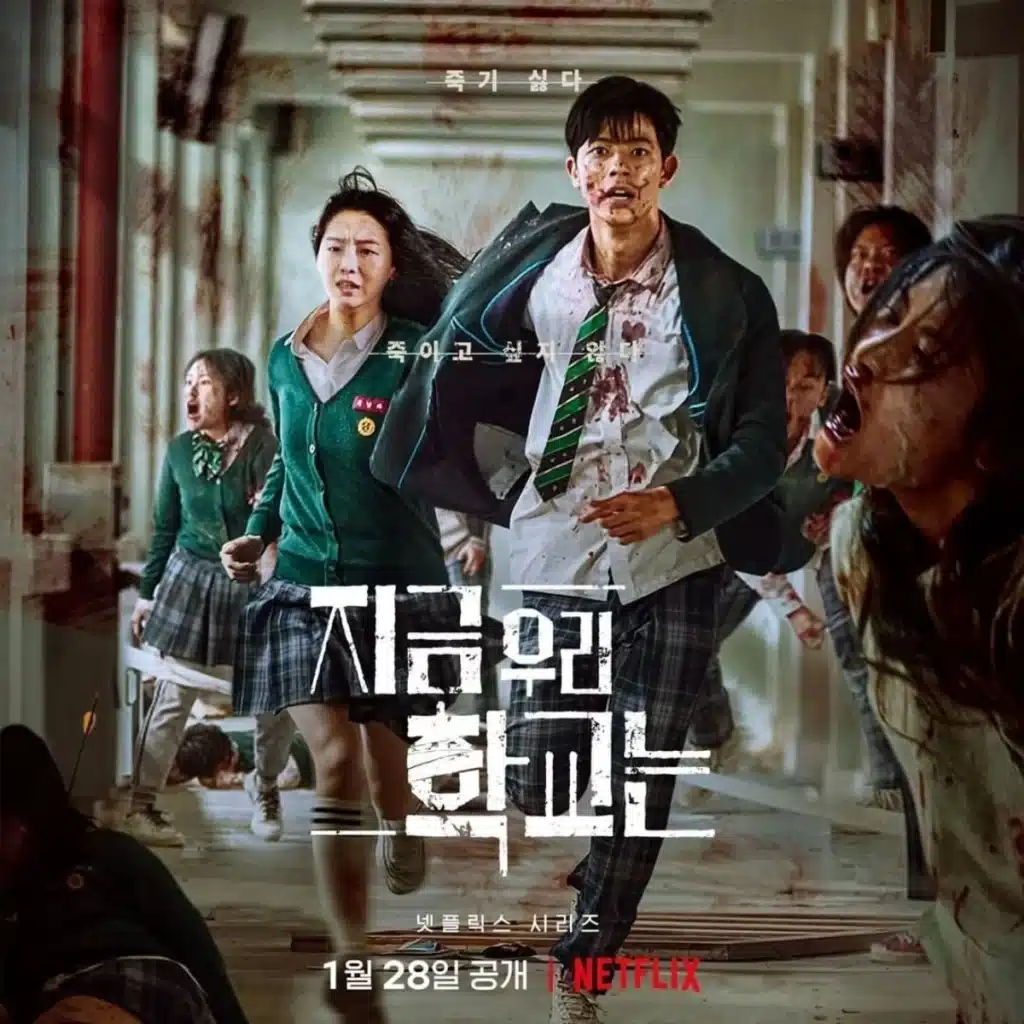 Main Cast: Yoon Chan-Young, Park Ji-Hu, Cho Yi-Hyun, Park Solomon
After a failed science experiment with a mutating virus, a local Korean high school suddenly finds itself overrun with zombies and the students struggle to survive as they have limited access to food, water, and contact with the outside world. The students are left to fend for themselves and fight for their lives as the infected turn into flesh-eating zombies.
8. Under the Queen's Umbrella
Main Cast: Kim Hye-Soo, Kim Hae-Sook, Choi Won-Young
After the Crown Prince falls ill, the battle for the succession begins as Queen Im Hwa-ryeong (played by Kim Hye-soo) fends off the royal throne from concubines and the Queen Dowager (played by Kim Hae-Sook). Given that neither of the queen's other 4 sons (Grand Princes) have been raised and educated with the expectation to be king, the sudden illness of the Crown Prince unexpectedly places the lives of his brothers at risk. Despite lacking the typical grace and elegance, the Queen has a strong sense of morals and ideals and successfully outwits her opponents while genuinely caring for all of the princes in the palace, even those who are attempting to steal the throne.
7. Yumi's Cells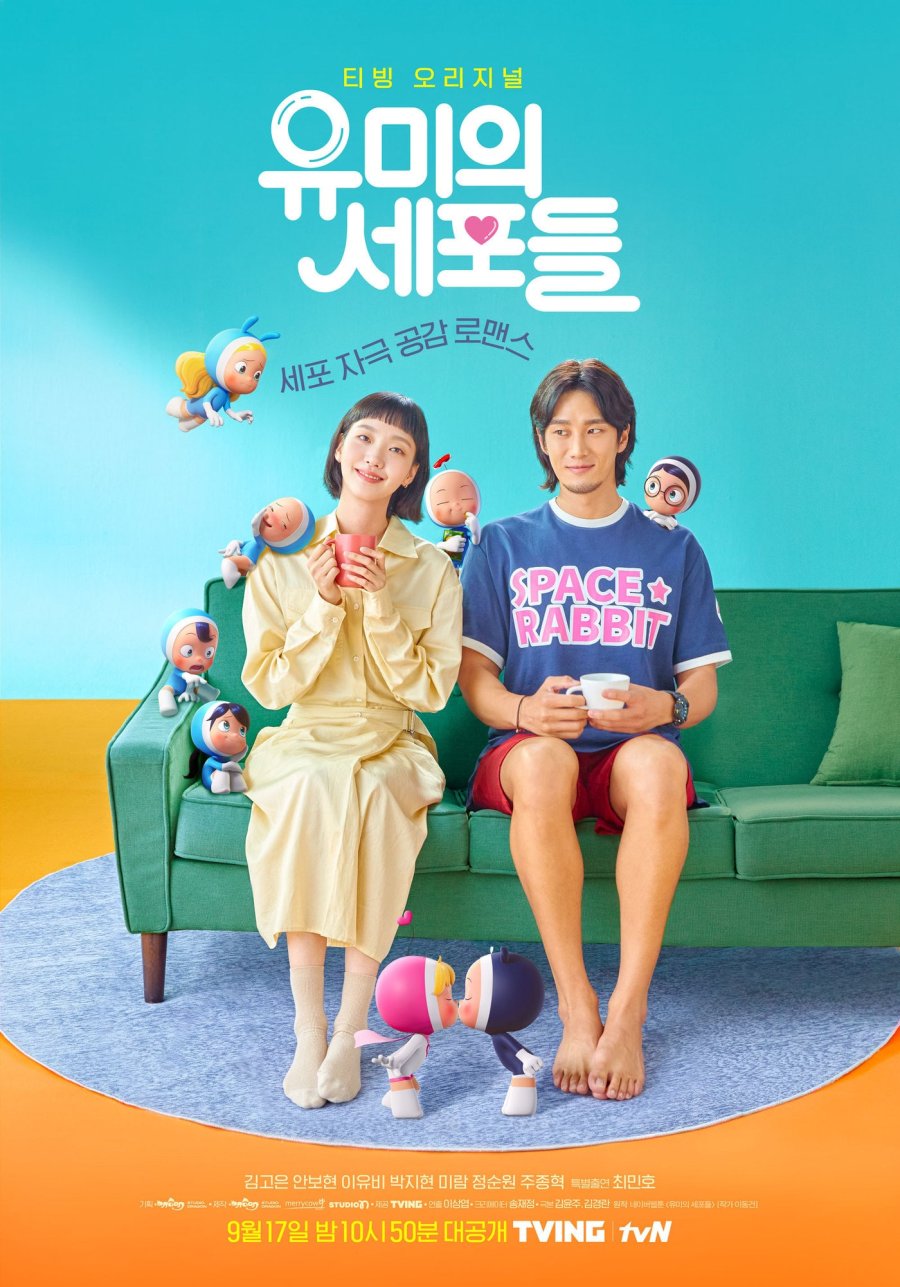 Main Cast: Kim Go-Eun, Ahn Bo-Hyun
Yumi's Cells follows the life of a regular office worker, Yumi (played by Go-Eun) as she navigates her life and attempts to find love. The drama is told from the perspective of her brain cells as they control her thoughts, feelings, and actions. After a terrible breakup, Yumi's love cell has been in a coma for the last 3 years and the other cells actively work together to reignite Yumi's love life and wake up the love cell.
6. Little Women
Main Cast: Kim Go-Eun, Nam Ji-Hyun, Park Ji-Hu
Inspired by Louisa May Alcott, Little Women follows the story of 3 poor sisters. As a result of growing up poor, Oh In-Joo, the eldest sister, highly values money and views it as the only thing that can protect her family and ensure their safety. Oh In-Kyung (played by Nam Ji-Hyun) is the middle sister; although she doesn't mind being poor, she is a righteous reporter that prioritizes honesty and integrity. The youngest sister, Oh In-Hye (played by Park Ji-Hu), is a talented painter and attends a prestigious art school due to her sisters' sacrifice; however, she often feels burdened by her sisters' love. The three sisters accidentally stumble upon a case that may change their lives as they fight against the richest and most powerful family in Korea.
5. Business Proposal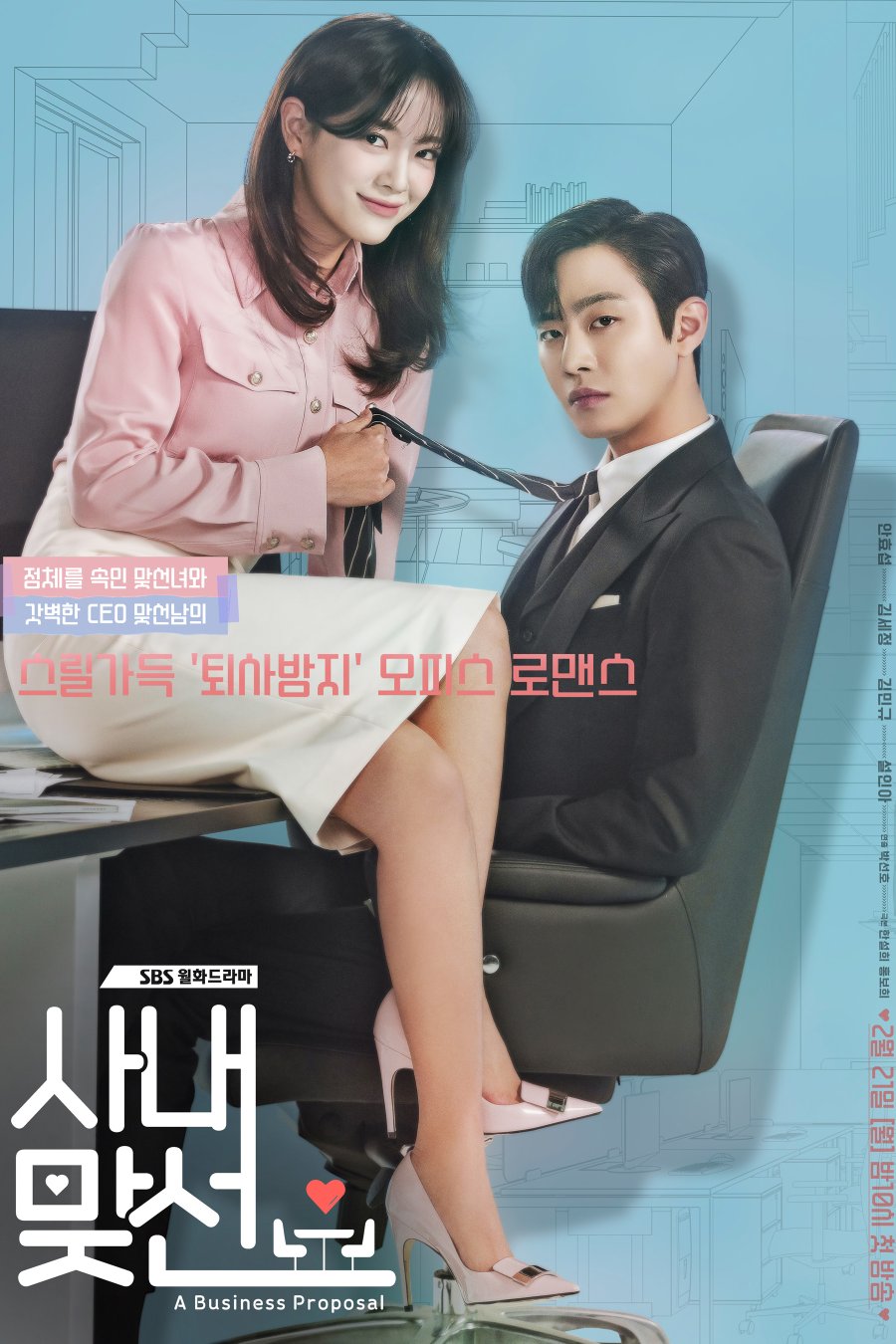 Main Cast: Kim Se-Jeong, Ahn Hyo-Seop, Kim Min-Kyu, Seol In-Ah
Shin Ha-Ri (played by Kim Se-Jeong) replaces her wealthy best friend Jin Young-Seo (played by Seol In-Ah) on a blind date. Determined to marry for love rather than wealth, Young-Seo instructs Ha-Ri to ruin the date and act terribly. Although the dynamic duo have successfully done this in the past, things go awry when her date is with Kang Tae-Moo (played by Ahn Hyo-Seop), the CEO of Go Food, the company that Ha-Ri works at.
4. Juvenile Justice
Main Cast: Kim Hye-Soo, Kim Mu-Yeol, Lee Sung-Min, Kee Jung-Eun
Known as a cold and harsh judge who dislikes juvenile delinquents, Shim Eun-Seok (played by Kim Hye-Soo) is appointed as a juvenile court judge. Rather than giving lenient sentences to juvenile offenders, she treats their crimes as legitimate offenses. Despite being pressured by parents and her superiors Eun-Seok sticks to her beliefs in morals on justice and the law as she tackles increasingly complex and horrific cases.
3. Reborn Rich
Main Cast: Song Joong-Ki, Lee Sung-Min, Shin Hyun-Bin
Despite only being a high school graduate, Yoon Hyun-woo (played by Song Joong-Ki) is the Future Assets Team Manager and a loyal employee of Soonyang Conglomerate. Hyun-Woo goes abroad to return 600 million dollars that were illegally siphoned from Soonyang, but he is accused of embezzlement and is murdered once he acquires the cash. Hyun-Woo suddenly wakes up in the back of a car in an unfamiliar body and realizes that he has been transported back in time to the year 1987 and is in the body of Jin Do-Joon, the youngest grandson of the Jin family that owns Soonyang.
2. Extraordinary Attorney Woo
Main Cast: Park Eun-Bin, Kang Tae-Oh, Kang Ki-Young
Extraordinary Attorney Woo tells the story of Woo Young-Woo (played by Park Eun-Bin), a lawyer with autism who graduated from Seoul National University's law school and now works at Hanbada, a prestigious law firm in Seoul. Although she acts and communicates differently than her peers, Young-Woo's photographic memory and intelligence helps her excel at Hanbada as she accurately recalls laws and evidence.
1. Twenty-five Twenty-one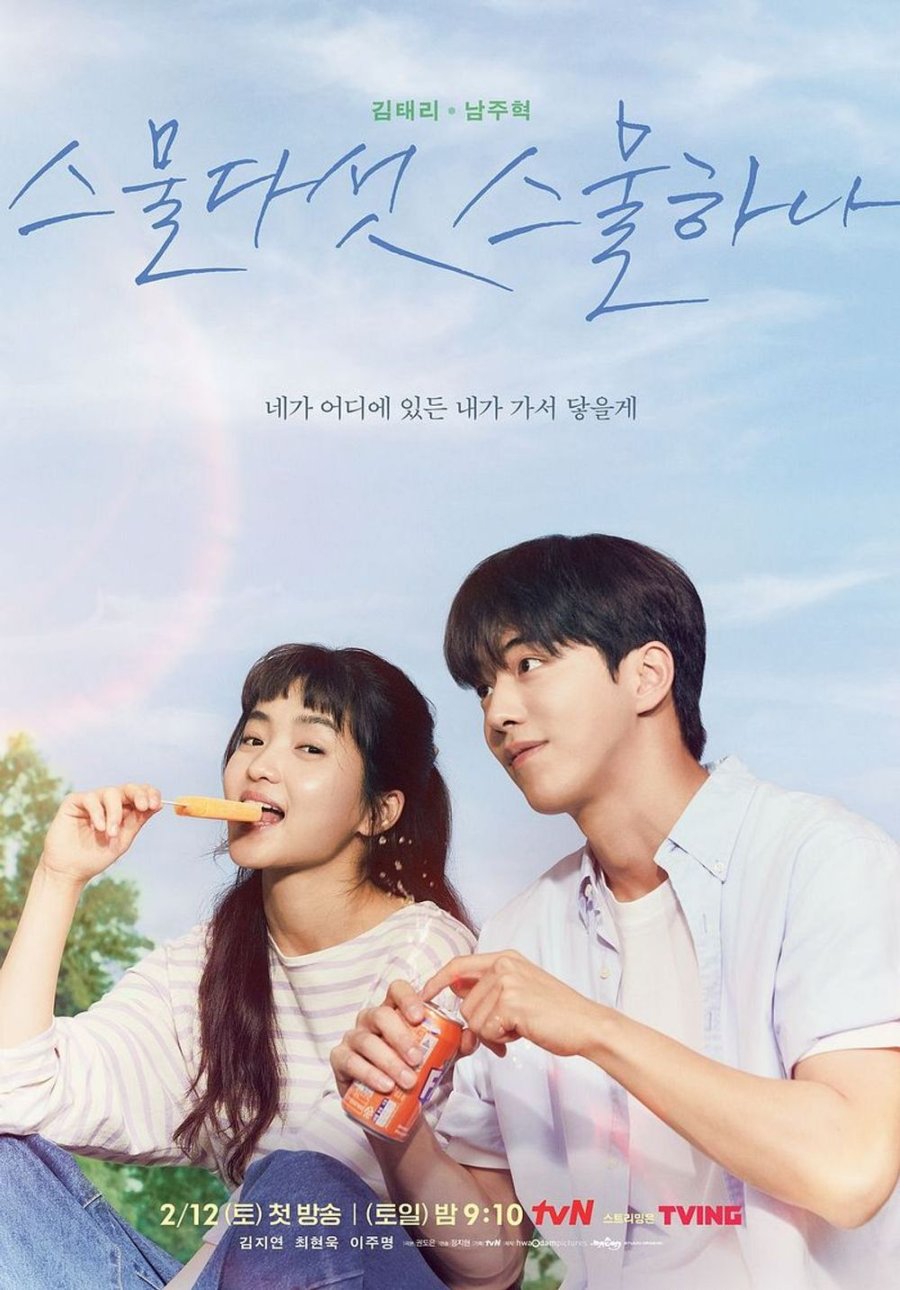 Main Cast: Nam Joo-Hyuk, Kim Tae-ri, Bona, Choi Hyun-Wook, Lee Joo-myung
Due to the 1998 IMF Crisis, Na Hee-Do (played by Kim Tae-ri)'s school fencing team is disbanded and cut from the high school budget. Desperate to pursue her dreams of becoming an Olympic fencer, she transfers to Taeyang High School and eventually becomes a member of South Korea's National Fencing Team. Hee-Do also befriends Baek Yi-Jin (played by Nam Joo-Hyuk), a boy whose family lost their wealth due to the financial crisis. In order to make ends meet, Yi-Jin is separated from his family and picks up several part-time jobs.