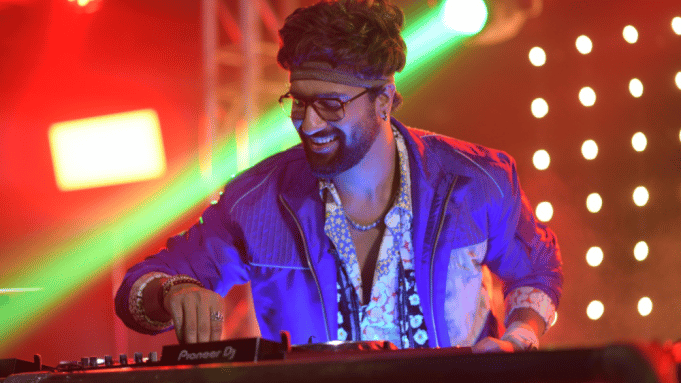 Bollywood star Vicky Kaushal  has been revealed as the titular DJ in influential Indian filmmaker Anurag Kashyap's "Almost Love" ("Almost Pyaar with DJ Mohabbat").
The film had its world premiere at the 2022 Marrakech Film Festival and Asian premiere at the Hainan Island International Film Festival. It is an India-U.K. co-production set across both countries and follows two love stories in parallel universes that face challenges of social status, caste, religion and inequality. It also marks the "Gangs of Wasseypur" filmmaker's return to the romantic musical genre with composer Amit Trivedi, with whom he memorably teamed on "Dev.D" (2009).
Despite its festival outings, Kaushal's star presence in the film has been a closely guarded secret so far. The two storylines in the film are interconnected by a podcast called Almost Pyaar with DJ Mohabbat. The DJ talks about the need for love in times of hate.
Kashyap reached out to Kaushal who had played DJ Sandz in his 2018 film "Manmarziyaan." "In 'Manmarziyaan' and 'Sanju' Vicky plays the guy who doesn't get the girl. The whole idea was that imagine DJ Sandz has seen life and grown into DJ Mohabbat," Kashyap said.
Kaushal, who has also worked with Kashyap on "Bombay Velvet" and "Raman Raghav 2.0," said: "Anurag sir has been a mentor, a friend and in ways he's been my window into the world of cinema. When he spoke to me about this role I was immediately on board and this special appearance is for a special film, made by my special friend."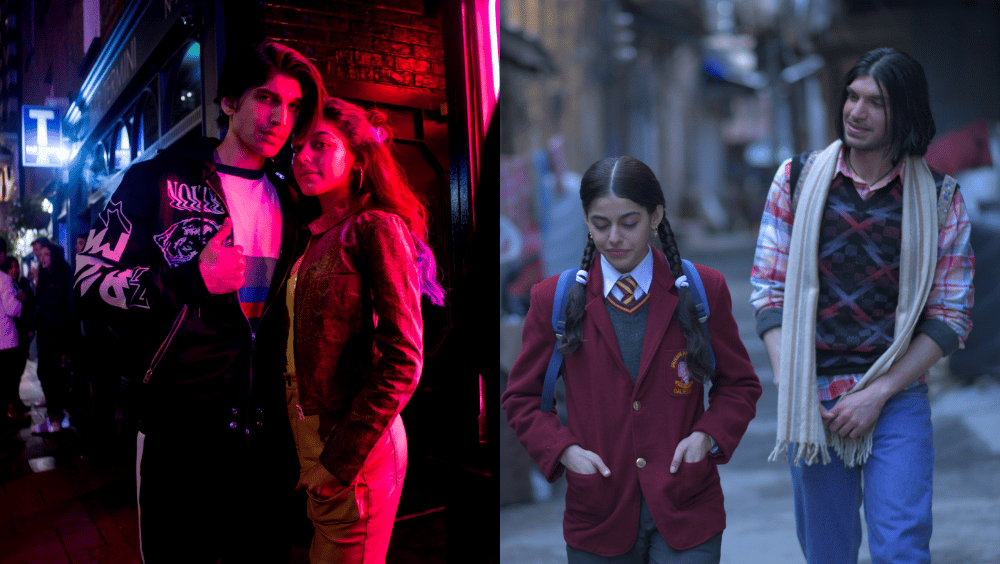 "Almost Pyaar With DJ Mohabbat" stars Alaya F ("Jawaani Jaaneman") and debutant Karan Mehta. " I just needed two very young, good actors with a lot of range – because they play two different characters who are so starkly different. They're very urban, based in London, in one story and based in the mountains of India in the other. Plus, they had to look like people who could also belong there," Kashyap said.
While on the face of it "Almost Pyaar With DJ Mohabbat" is structured like a musical revolving around teenagers who are navigating through life and relationships, the film also makes a powerful social point.
"Patriarchy is the invisible villain in the film, and the idea stemmed from the fact that the scenarios can be anything, When we talk about interfaith relationships, whether the boy is Hindu or the boy is Muslim or the girl is Hindu or the girl is Muslim, whether it's a big city like London, or a small town like Dalhousie, patriarchy is never going to go away. And it's always the daughter that bears the brunt of it. Not the son – the son bears it indirectly," Kashyap said.
"It has got nothing to do with religion. It has got nothing to do with city or small town or village. Patriarchy comes in and what it impacts the most is the girl child. I've said it like two stories, I'm not making a statement," Kashyap added.
Next up for Kashyap, who was previously known for his dark themes, is a thriller starring Sunny Leone. "It's back to the darkness," Kashyap said.
"Almost Pyaar With DJ Mohabbat," produced by Good Bad Films, will be released theatrically by Zee Studios on Feb. 3.