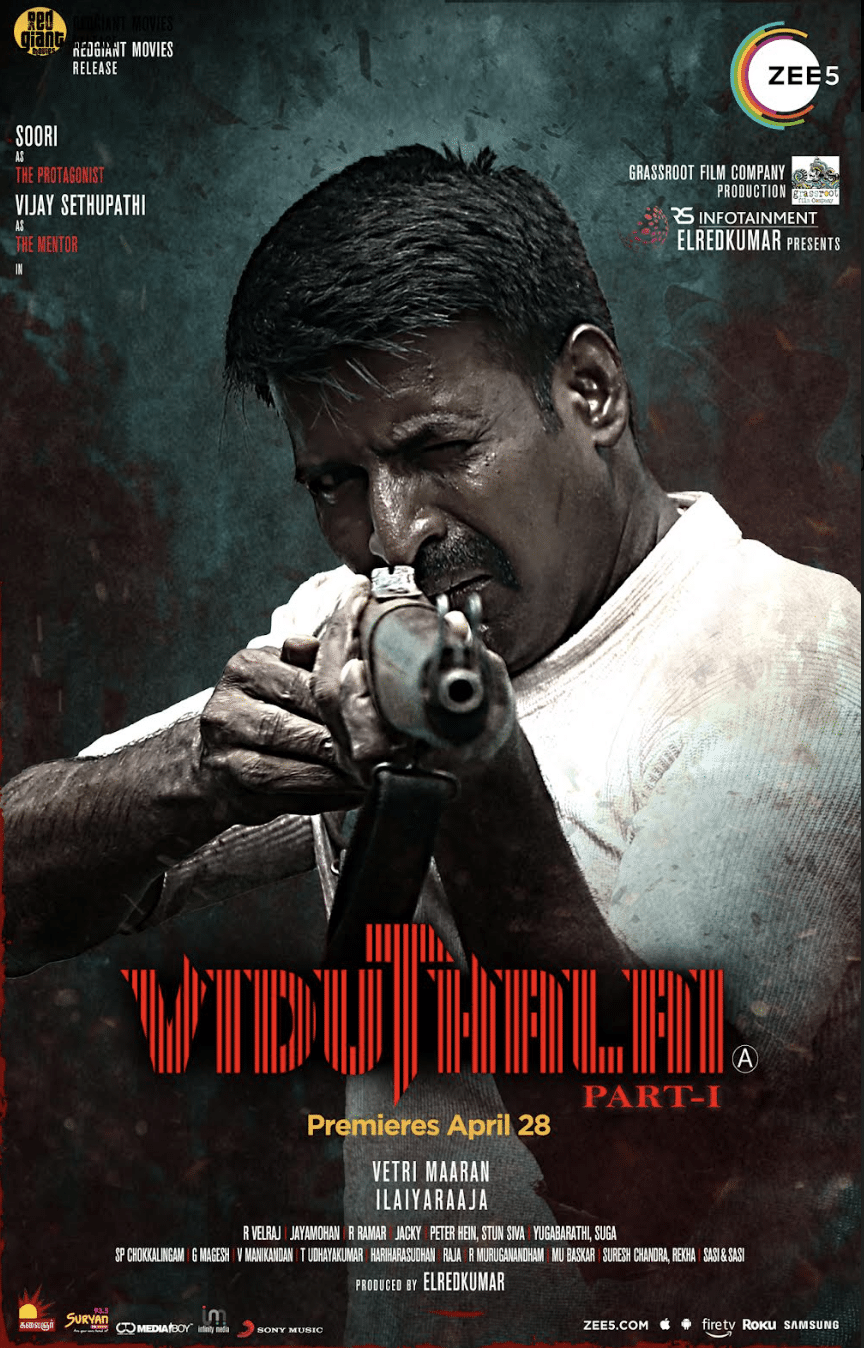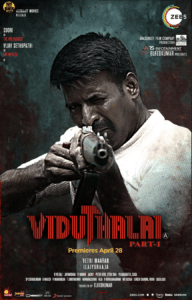 Starring Vijay Sethupathi, Soori, Bhavani Sre, Gautham Vasudev Menon, Rajiv Menon, Chethan, and others, the film is available in Tamil along with an additional director's cut and is streaming now on ZEE5 Global. 
The movie chronicles the story of a rookie cop Kumarasen, played by Soori, who is assigned as a jeep driver to escort a notorious, enigmatic militant leader Perumal (Vijay Sethupathi). The latter is a fugitive and the leader of 'the People's Army'- an armed anti-government outfit that consistently poses a threat to the stability and peace of the region. Kumarasen holds an idealistic view towards the world, and like any other fresh recruit he head-starts his career navigating through menial and mundane tasks. The plot explores how the black and white sense of justice of Kumarasen, and his emotional connect with a local indigenous girl Thamizharasi (Bhavani Sre) allows Perumal to evade captivity.
Viduthalai questions the ethics behind police brutality in the most uncomfortable, unflinching fashion. Apart from throwing the spotlight on police brutality, the story also discusses the state of politics in Tamil Nadu in the 1990s. Viduthalai Part 1 focuses on Kumarsan's loss of innocence, from an obedient government servant to someone who is being forced to question the system he was devoted to. He becomes a silent spectator – just like most of us – to all the atrocities that happen in the name of police investigation. He brings out the innocence as well as helplessness of his character effectively. 
Archana Anand, Chief Business Officer, ZEE5 Global said, "We are happy to carry forward our commitment to bring the best of South Asian entertainment with the World Digital Premiere of one of the biggest releases this year, Viduthalai Part 1. The masterfully crafted period crime thriller based on a rookie cop's journey has enthralled viewers in India and raked in record box office numbers. It delights us to now bring this blockbuster to our global audience in Tamil and with an additional director's cut."
Director Vetrimaaran said, "I am overwhelmed by the love received for Viduthalai. The response has been encouraging and gratifying. I am grateful to my cast and crew for supporting my vision and giving it their all. After a blockbuster performance at the box office, we are thrilled to bring the Director's Cut of Viduthalai to your screens via the best homegrown OTT platform – ZEE5 Global. Watch it now".
Actor Soori said, "Vetrimaaran sir is an institute in himself, and every actor wants to work with him. So, when I got the opportunity to work with him on Viduthalai, I knew it is going to be a lifechanging opportunity. Viduthalai has been an enriching, gratifying and an immersive experience and I am grateful to have been a part of it. Also, I am thankful to the viewers for showering me with so much love. I hope that via Viduthalai's world digital premiere on ZEE5 Global, we manage to reach out to more people across the world".