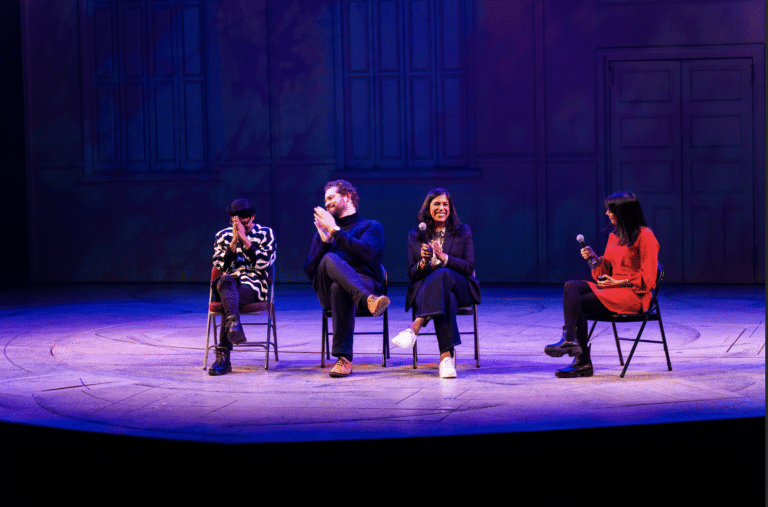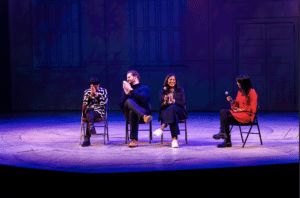 In celebration of Asian American and Pacific Islander (AAPI) Heritage
Month, LIFE OF PI on Broadway is thrilled to announce the launch of The Power of Pi
Project, a first-of-its-kind effort from a Broadway production to nurture genuine connections and
partnerships with the AAPI community in New York and beyond. The mission of the campaign is
to create shared spaces for the South Asian and broader AAPI community to celebrate each
other and the transformative power of storytelling embodied by this show.
"This story is about the survival and faith of a South Asian boy, displaced from his loving
community to the middle of the Pacific Ocean. It is an absolute thrill that we are representing
this rich world on a Broadway stage in the heart of New York City," says playwright Lolita
Chakrabarti. "We invite the whole South Asian and broader AAPI community, and all friends of
the community, to join us on this epic voyage."
The Power of Pi Project kicks off with Tiger Talks, a monthly event in collaboration with Gold
House and The Salon that will feature a pre-show community reception and a post-show
talkback centering and celebrating the show's South Asian and AAPI artists, held every third
Thursday of the month. The first Tiger Talk presented by American Express will take place on
May 18, with a reception at Utsav Indian Restaurant. All May 18 ticket holders who use the
code TIGERTALKS at telechargeoffers.com are invited. American Express will also present the
Tiger Talks in June, July & August.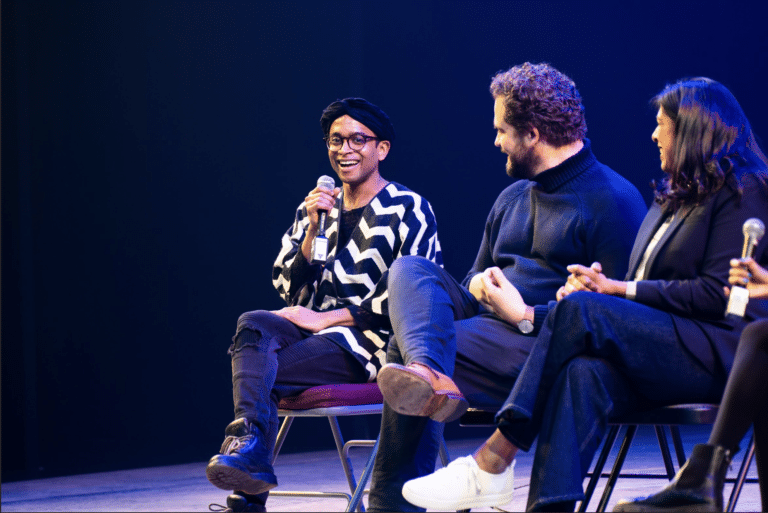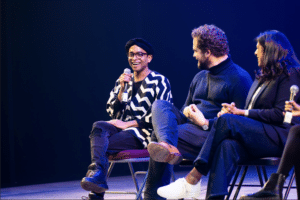 "We'll collaborate with AAPI leaders across industries, with non-profit organizations and
community groups, with Asian-owned businesses, and of course, with the wickedly talented
South Asian and AAPI artists in our company and beyond," says LIFE OF PI Co-Producer and
co-architect of this initiative Nik Dodani. "And since Asians exist year-round, The Power of Pi
Project will operate not just in May during Heritage Month, but for the entirety of LIFE OF PI's
run."
"This effort is aimed at making Broadway more inclusive and accessible in an authentic way,
which means we're consulting with community members, multicultural media experts, and DEI
specialists," states Rohi Mirza Pandya, co-founder of Box Office Guru, a South Asian media
agency working with LIFE OF PI to help design and run this initiative. "I'm particularly excited
about our small business partners for Heritage Month!"
Throughout the month of May, LIFE OF PI will be partnering with three small South
Asian-owned businesses in New York City, including:
The Kati Roll Company, an Indian street food brand which was founded in 2000 by female entrepreneur, Payal Saha, originally from Kolkata, India. The company originated in New York's Greenwich Village and now has five locations in Manhattan, as well as one
across the pond in London, England.
Kola Goodies, an immigrant, woman-of-color led wellness company created by Sajani
Amarasiri and her mom, Sujatha, both born and raised in Sri Lanka. They had a dream
to solve today's wellness needs naturally, and to increase cultural representation in the
industry.
Shaz & Kiks, an Ayurvedic-inspired beauty brand founded by two sisters, Shaz
Rajashekar and Kiku Chaudhuri, inspired by the beauty rituals that have always been
a bonding experience among the women in their family.
"The richness of storytelling and community is at the heart of LIFE OF PI, and we are honored
to be supporting the Power of Pi project, which will do so much to amplify voices of the whole
South Asian and broader AAPI community," say producers Simon Friend, Daryl Roth, Hal Luftig,
and Mark Gordon.
Learn more about The Power of Pi Project campaign fyc.lifeofpibway.com/powerofpi