Ahead of its U.S. release on November 10, 2023, new promotional content for "The Marvels" has emerged, with origins traced back to South Korea. This latest glimpse spotlights Park Seo-joon's character, Prince Yan. The film is set to premiere in South Korea a couple of days earlier, on November 8, 2023.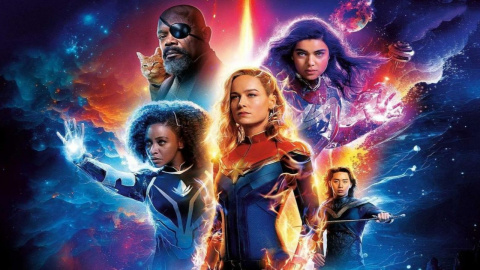 For those not yet acquainted with Seo-Joon, he's a household name in South Korea, celebrated as one of the nation's most esteemed actors. Viewers in North America might know him from the hit K-drama "Itaewon Class," which has gained considerable popularity on Netflix.
In a recent promotional clip, Brie Larson mentions Park Seo-Joon with high regard, stating, "He may just be the most famous person I've ever had the opportunity to work with."
Recently, early projections for the film have the Captain Marvel sequel slated for a $55-$75 million domestic opening, well below the opening weekend gross of the first film. Some projections even have the film grossing as low as $45 million domestically in its first weekend.
The first Captain Marvel film grossed $154 million in North America and $455 million worldwide in 2019. While domestic tracking for the sequel is considered low, international projections are much higher.
As demonstrated by the above promotional material, The Marvels must rely on international box office sales to cover its $220-$250 million production budget. Marvel Studios is undoubtedly aware of this.
In other recent news related to The Marvels, Variety recently published a controversial piece that stated that the sequel had middling reviews during its test screening and that director  Nia DaCosta had abandoned the project to work on her next feature film.  However, much of that report has come under fire from other news outlets, an unusual outcome for a Hollywood trade as reliable as Variety.